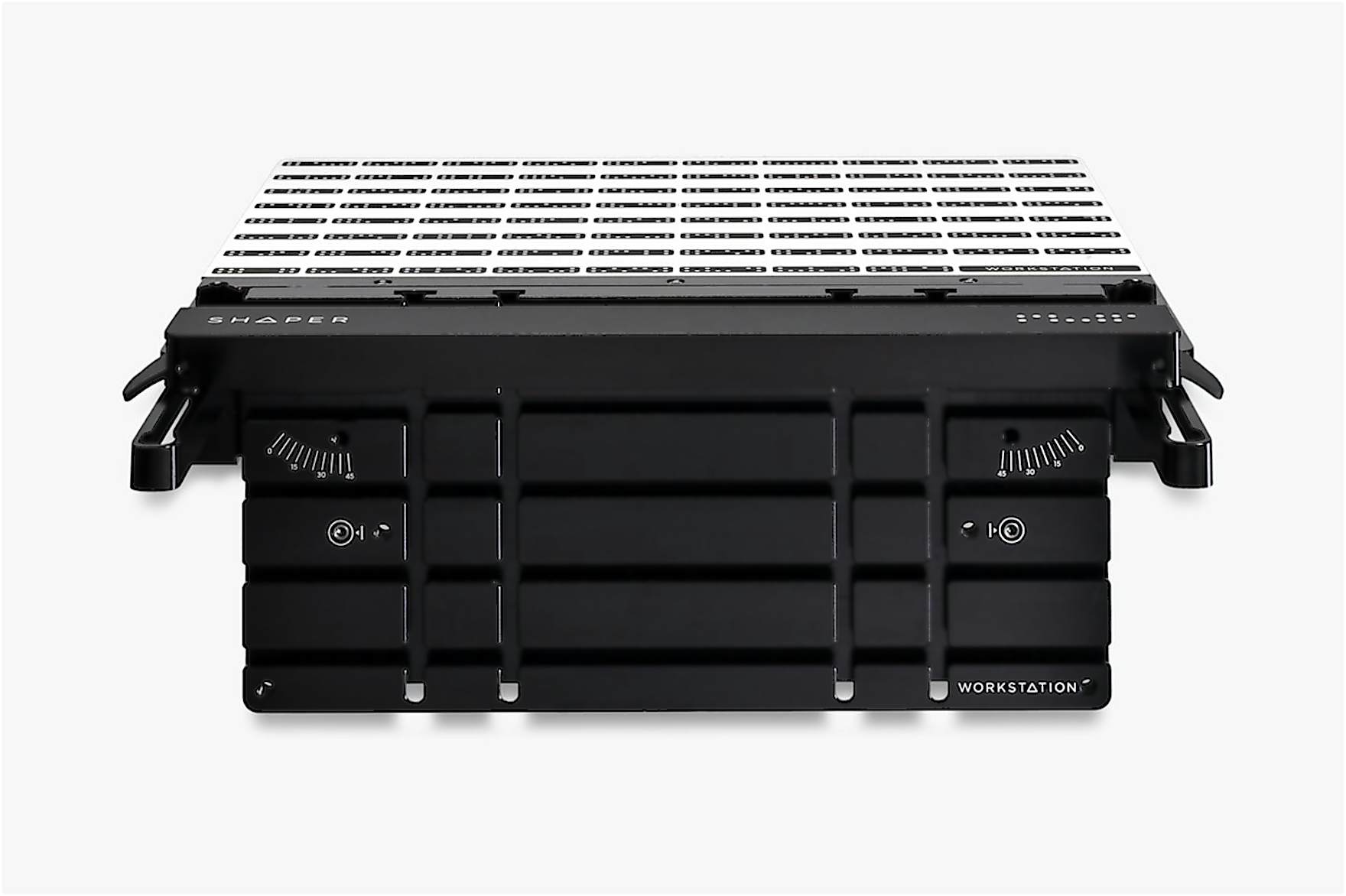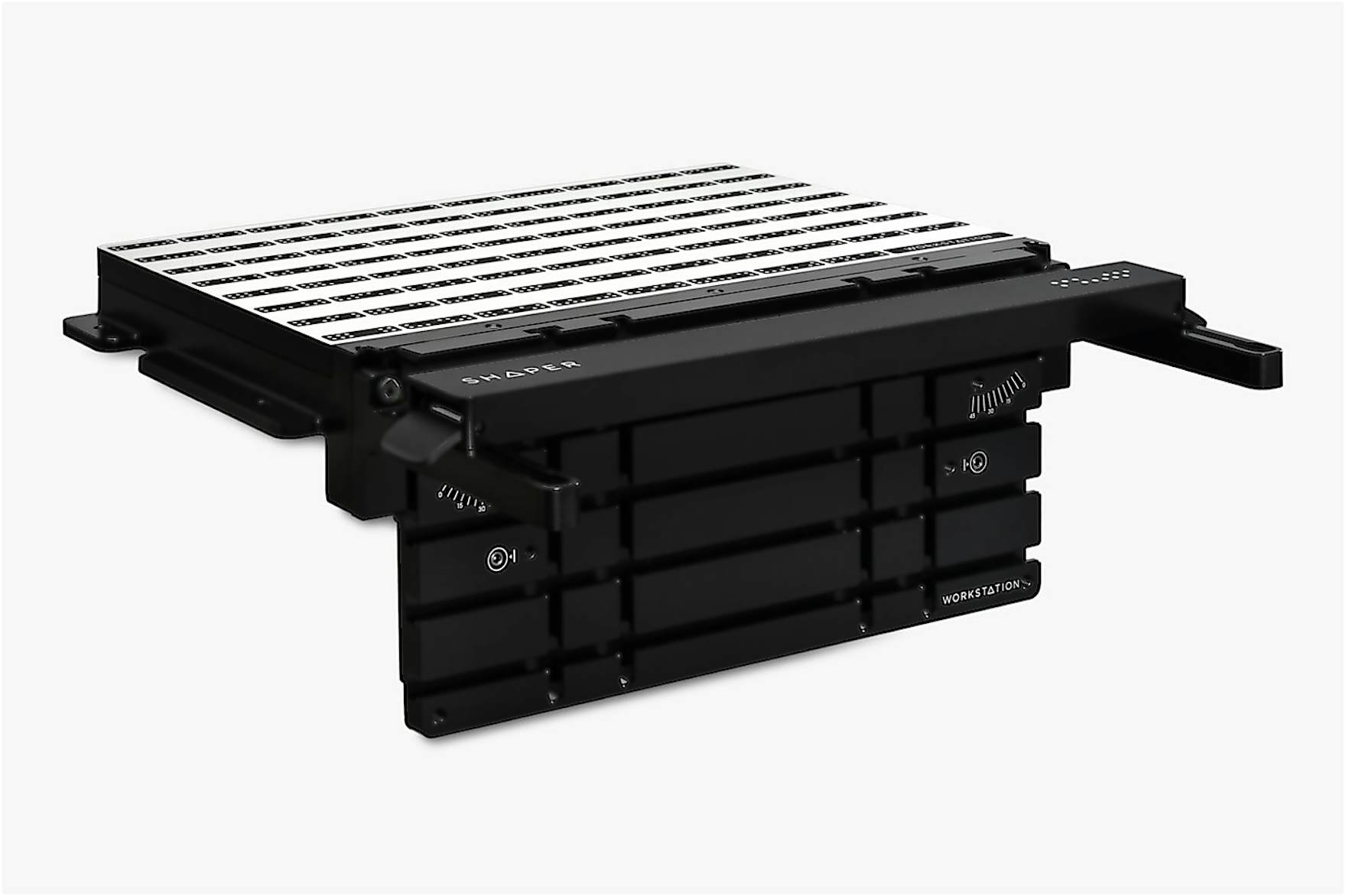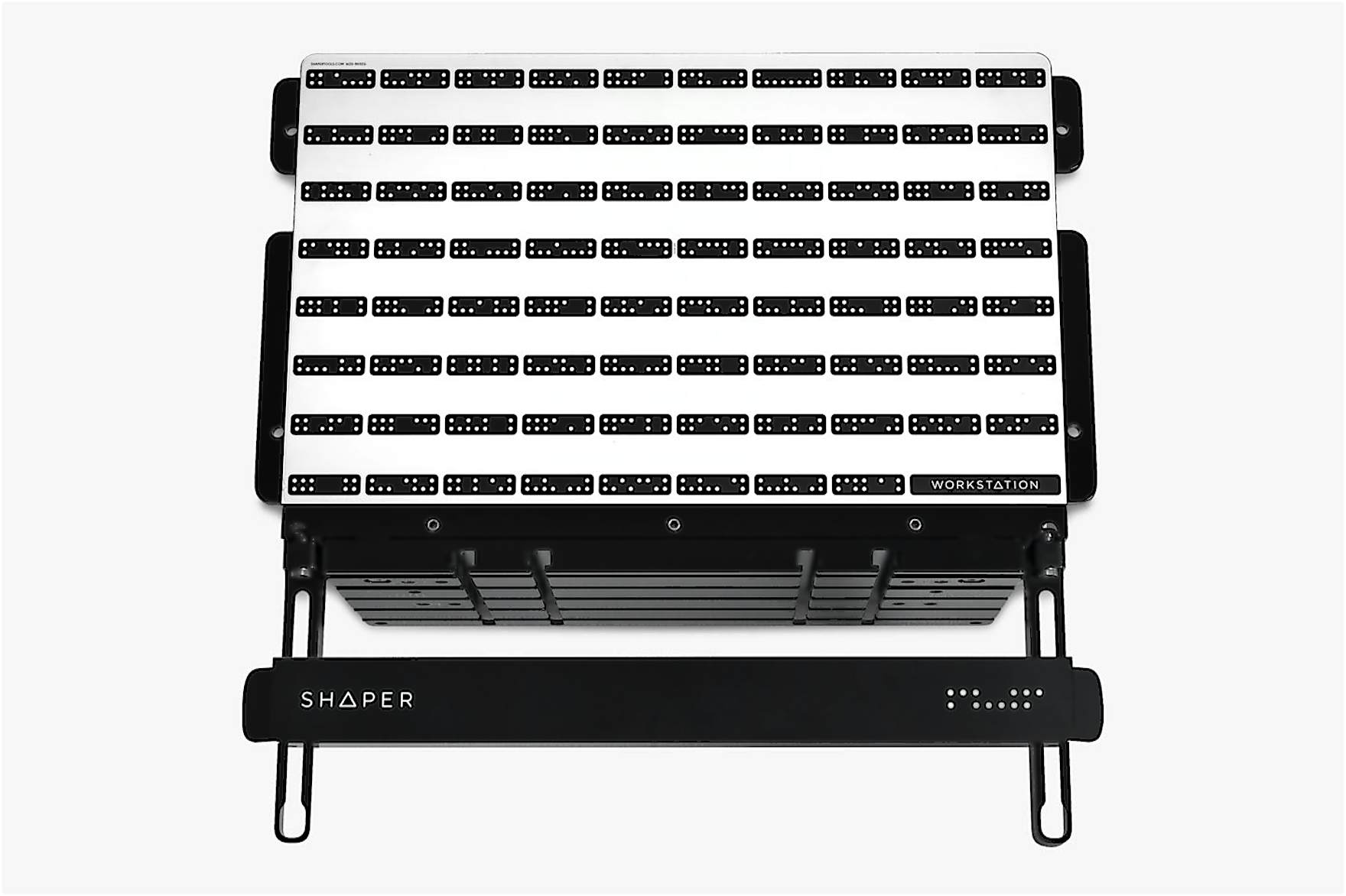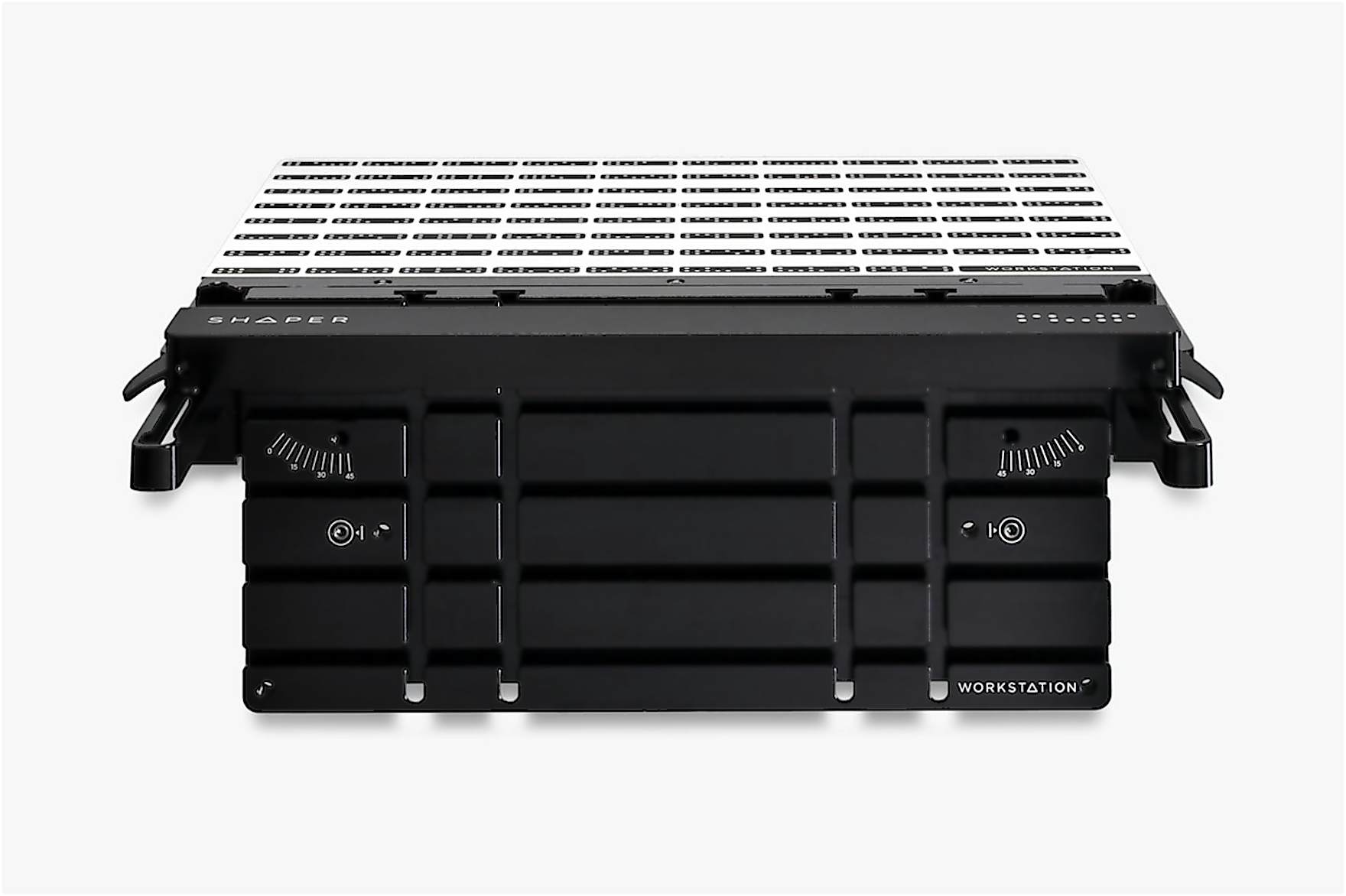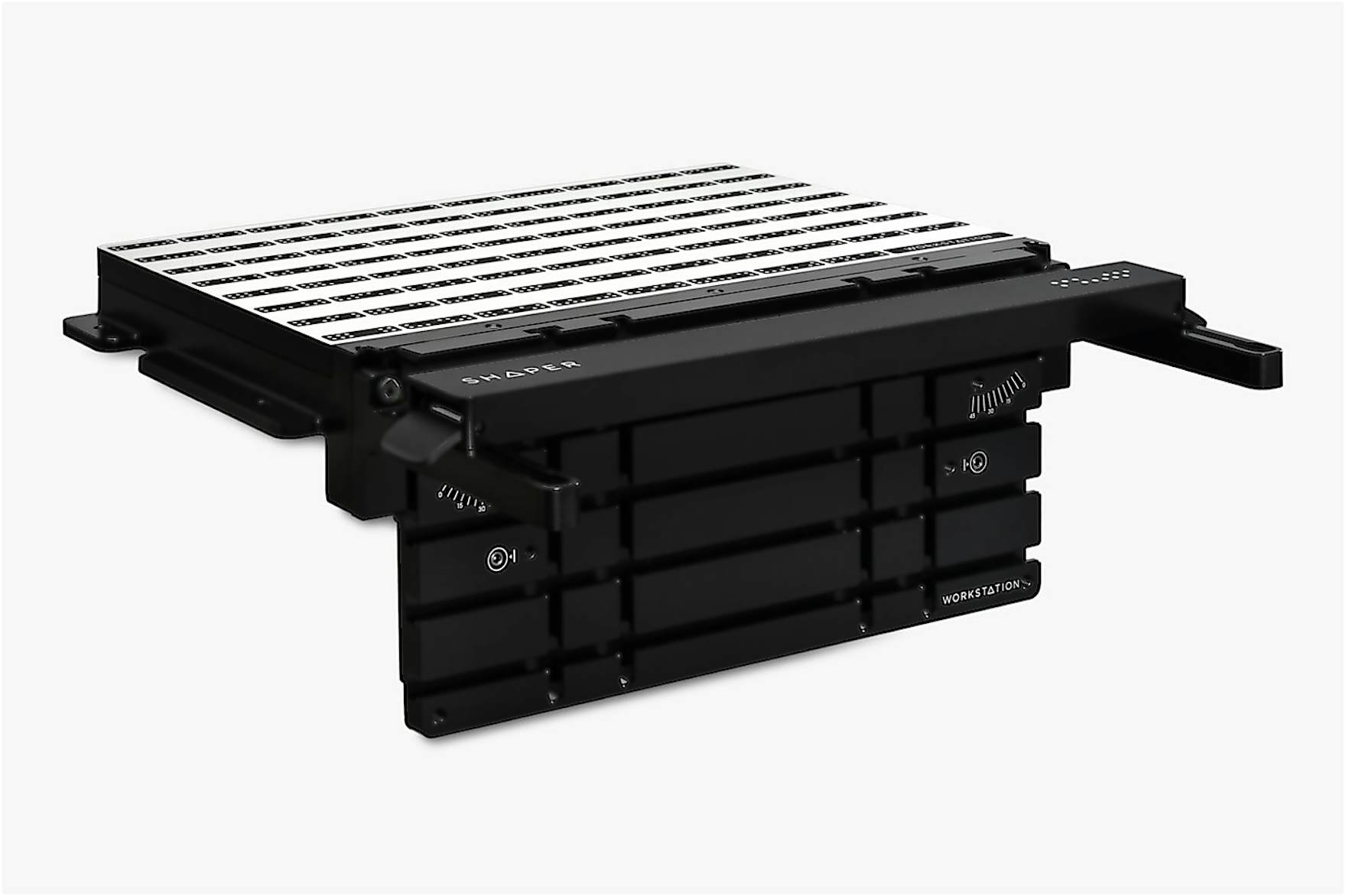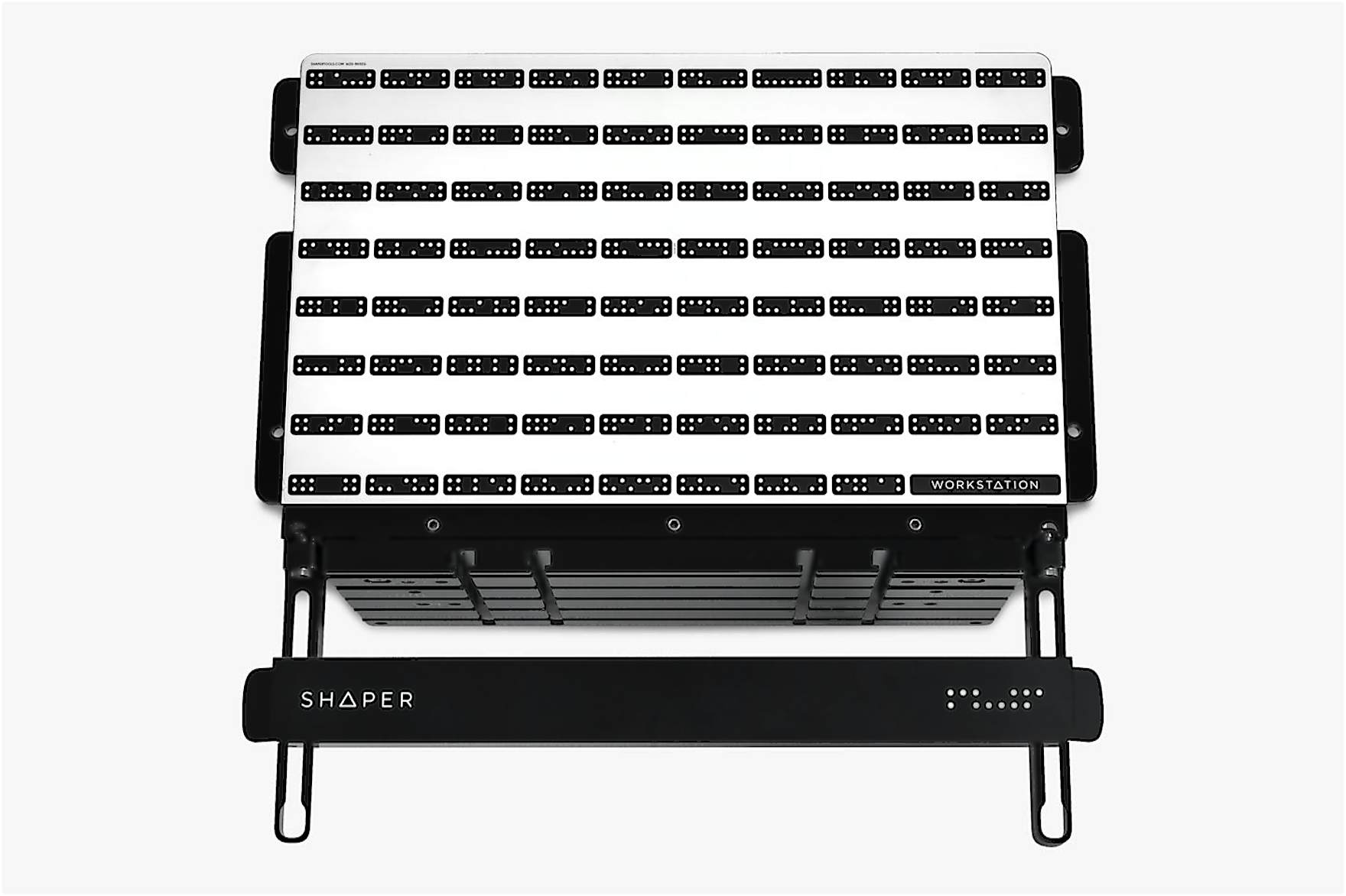 Shaper Workstation
$475
Excl taxes + shipping
Vertical and horizontal workholding capabilities
Secure small and difficult-to-fixture workpieces
Make perfect mortise-and-tenon joinery, box joints, and more
Product ships in 2-5 days
Workstation ships free of charge in the US and Canada!
Product Overview
Align and clamp your work with speed and precision using Shaper Workstation—the ultimate workspace and fixturing solution for your benchtop cutting operations. Workstation is designed to streamline your workflow and expand Origin's abilities by offering rapid, repeatable and precise fixturing of a wide range of stock configurations. Workstation features a reusable ShaperTape field, easily adjustable Shelf for small or difficult-to-fixture workpieces, indexing pins for easy alignment and registration, and an Angle Fence for aligning stock at quick angles. These features greatly reduce setup time and make it easier than ever to get cutting quickly.
Max. Height: 250 mm, 9.8"

Depth: 465 mm, 18.3"

Width: 515 mm, 20.3"

Assembled Weight: 9.75kg, 21.5 lbs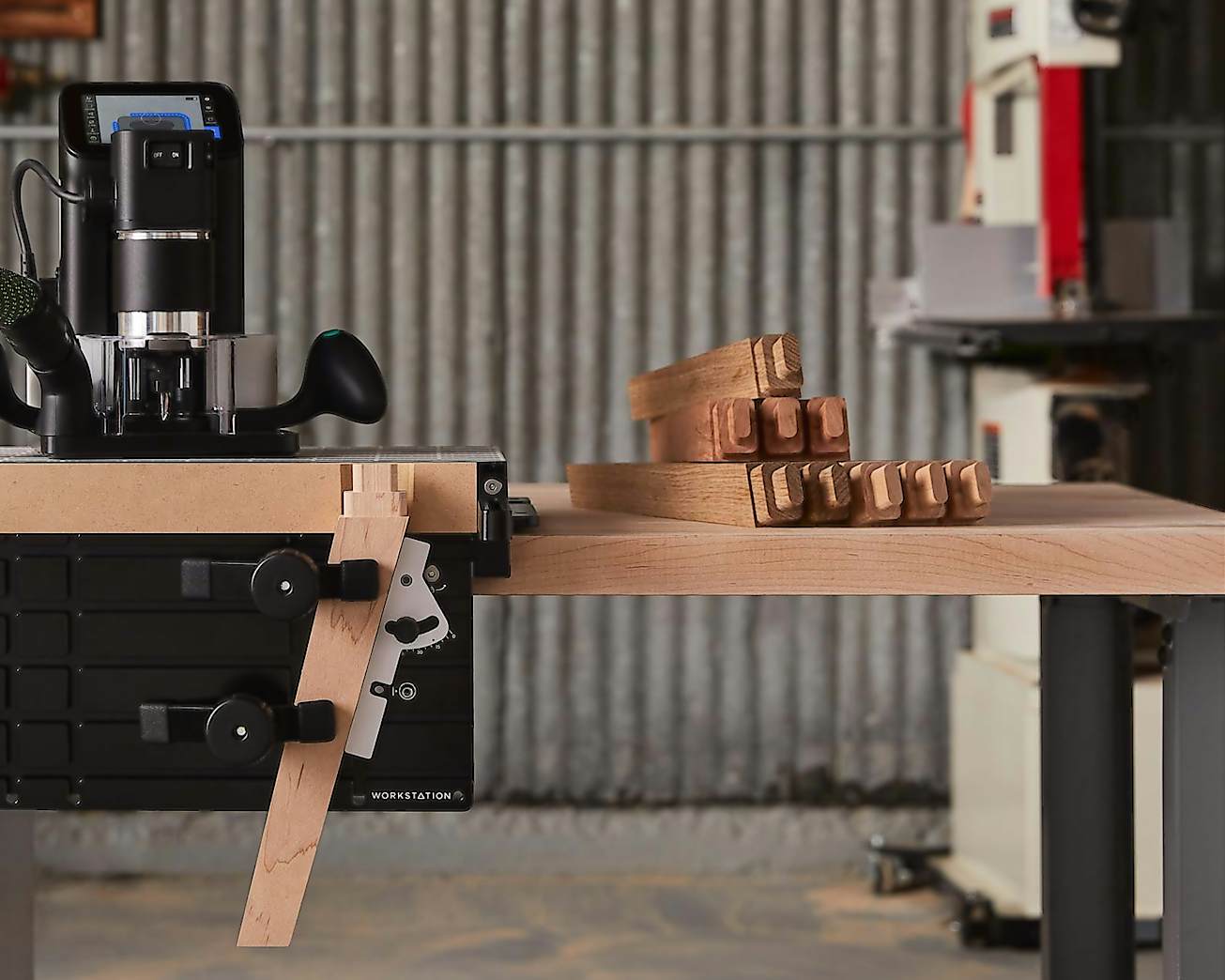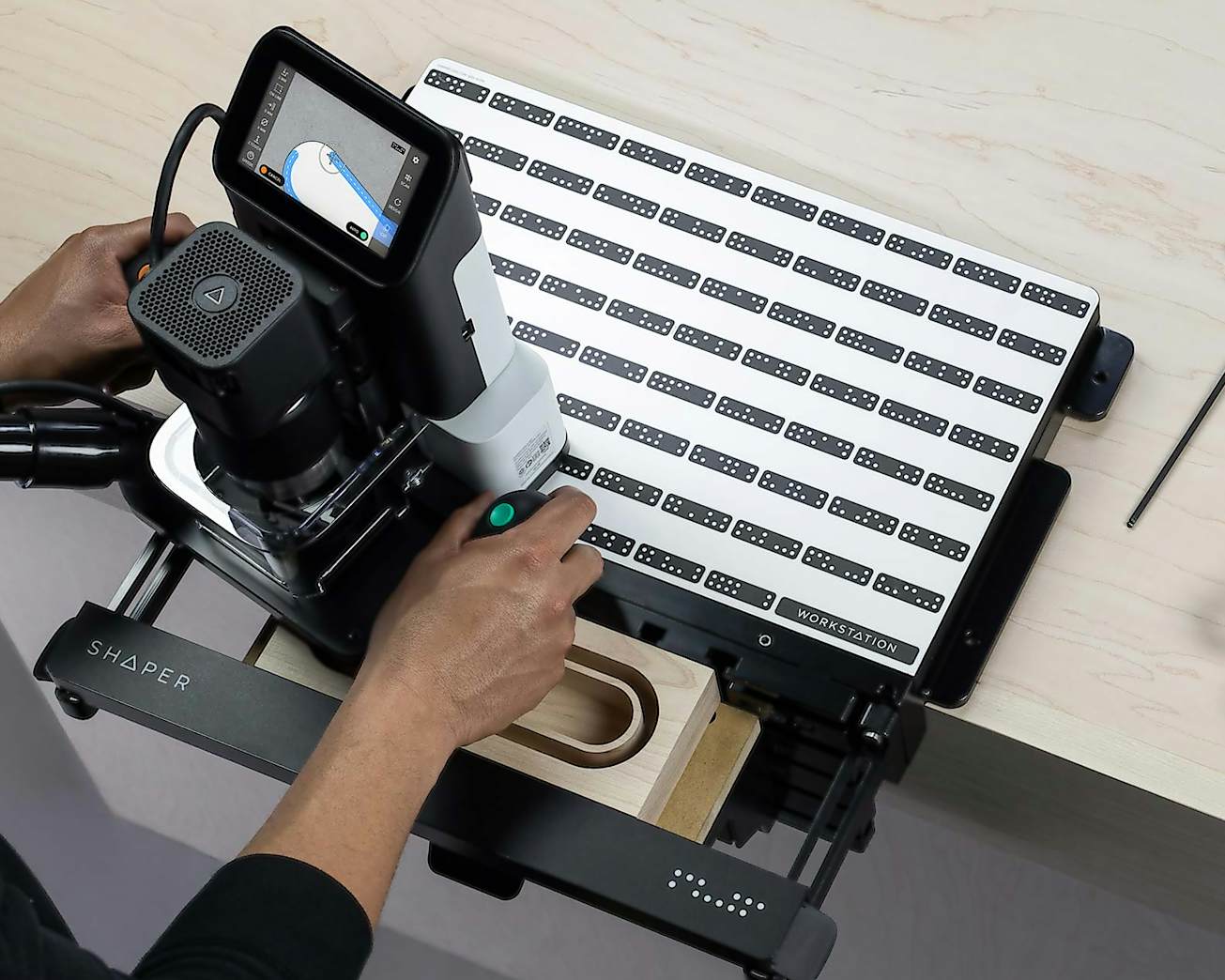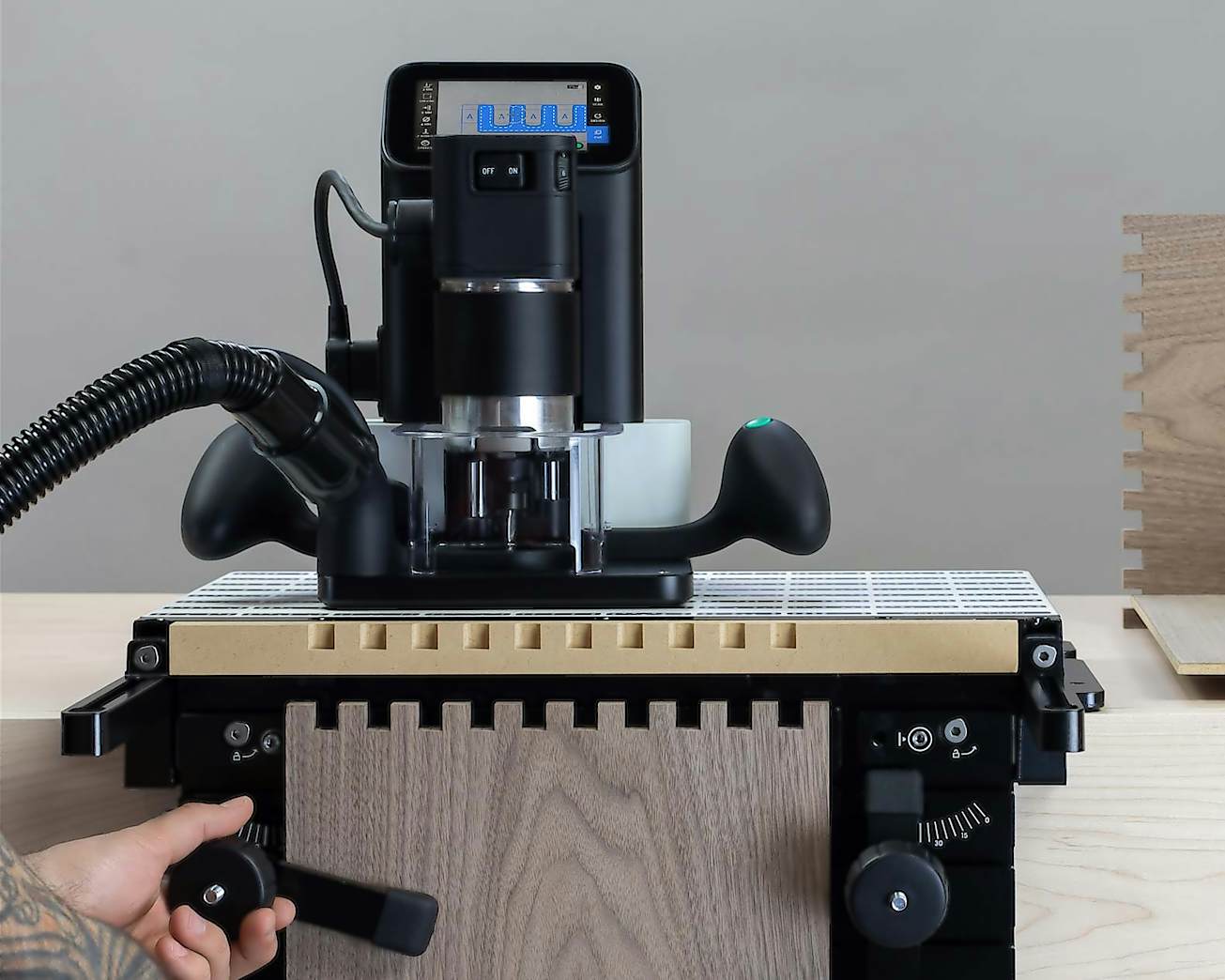 ---
Do I need to apply ShaperTape to Workstation?
No, Workstation includes a durable, pre-applied ShaperTape surface which features the fiducial markers which Origin uses to locate itself.
What is the largest workpiece that I can fix to Workstation?
This depends on the orientation of your workpiece. Workstation's Clamping Face is 415 mm, 16.3" x 200 mm, 7.8" but it's possible to fixture workpieces which extend beyond the edges of the Clamping Face. In addition, note that the Support Arms are each independently removable to give you more fixturing freedom on either side.
Which clamps can I use on Workstation?
Workstation includes 2 T-Track clamps. The clamping face features 4 T-Track grooves which will accept any clamp with a compatible T-Track.
Should I secure my Workstation to a workbench?
You will need to secure Workstation to a stable workbench to provide a reliable cutting base. You can use clamps to temporarily mount Workstation to an MFT-style tabletop, or you can permanently mount Workstation to a surface with the included wood screws run through the mounting holes.
What is the thickest material that I can secure to Workstation using the included clamps?
The clamps that are included with Workstation can be used to secure material that is up to approx. 64 mm,  2.5" in thickness.
Can I buy replacement spoilboards?
Does Workstation fit in the SYS-1?
No, Workstation isn't designed to fit in a regular Systainer, but it does easily break down and flat pack for easy storage and transportation.