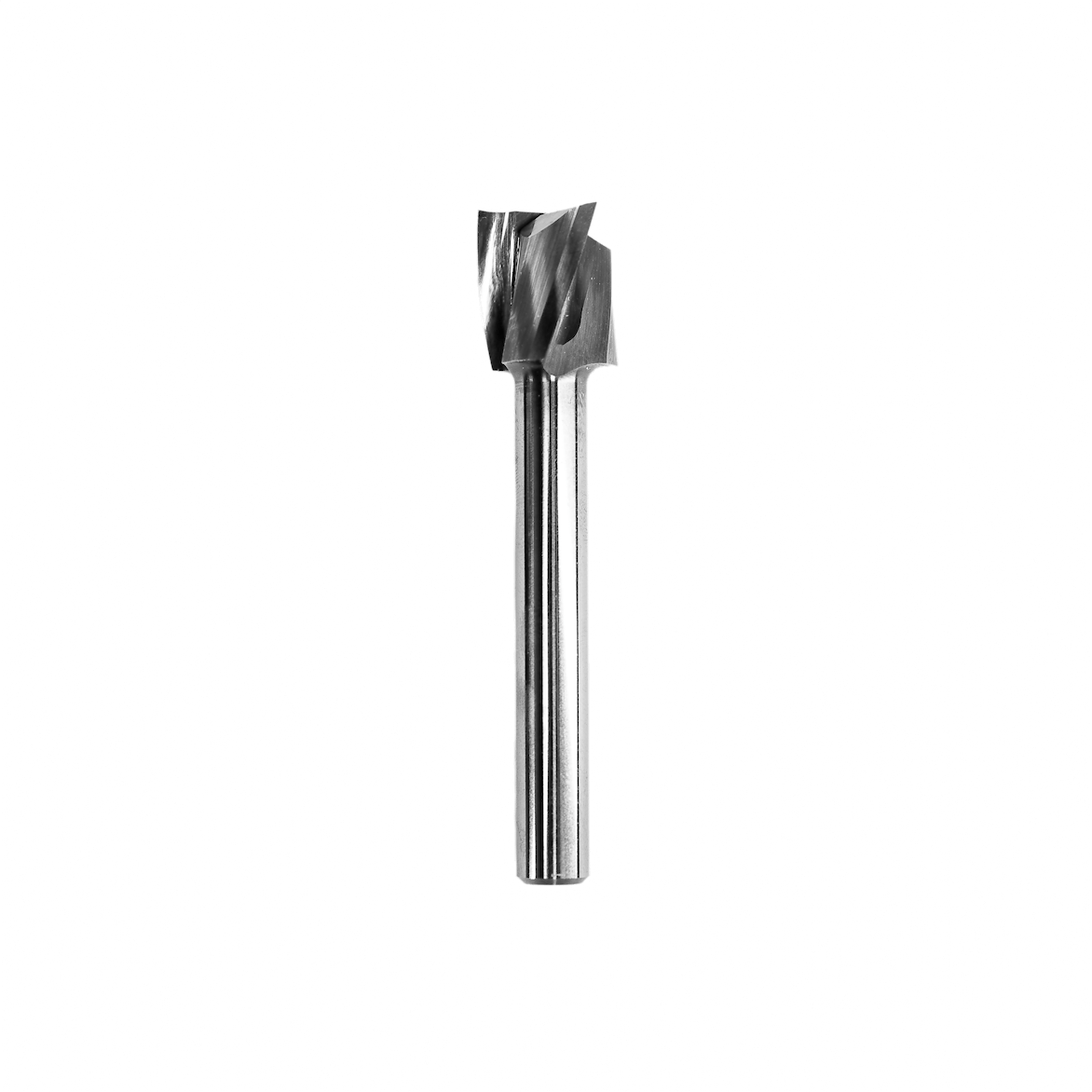 16mm X 16mm Clearing Router Bit
Hog out material in a fraction of the time that a straight bit would require
Take 12 mm roughing passes 
Ideal for all pocketing operations in a wide range of materials
Use with the 8 mm collet
Product ships in 2-5 days
Shipping cost and delivery options are calculated in the checkout. Delivery time and costs vary based on your location.

Product Overview
This clearing bit will change the way you work with Origin. Its 16 mm diameter will make quick, clean work of all your pocketing operations, and make Origin a much more efficient tool for a wide range of projects. The three-flute geometry reduces load on the spindle, decreases heat build-up, and keeps your cutter edges sharp and clean through hours of cutting.
Overall Length: 73 mm

Shank Diameter: 8 mm

Cutter Diameter: 16 mm

Cutter Length: 16 mm

Geometry: Clearing, Spiral, 3 Flute

Material: Solid Carbide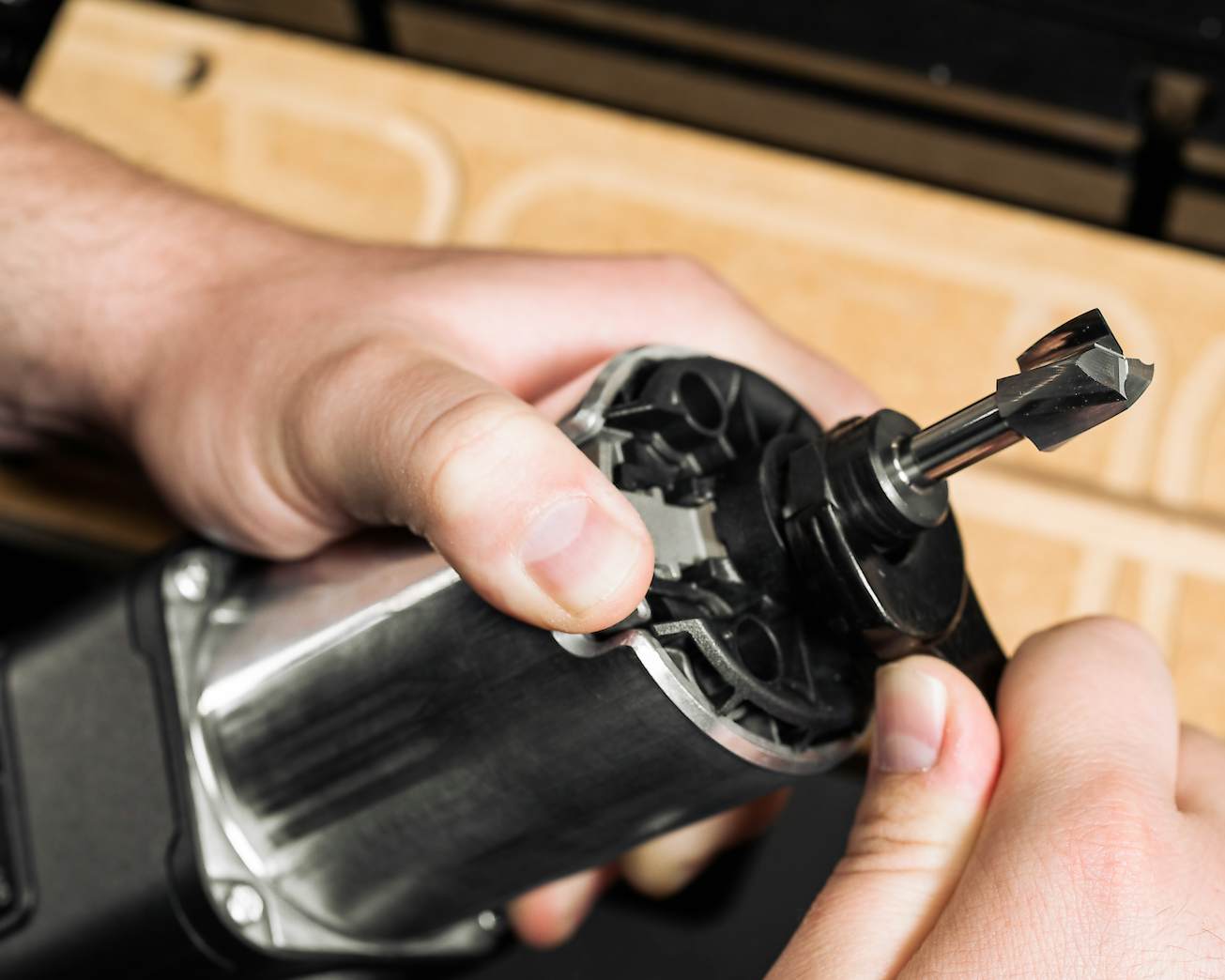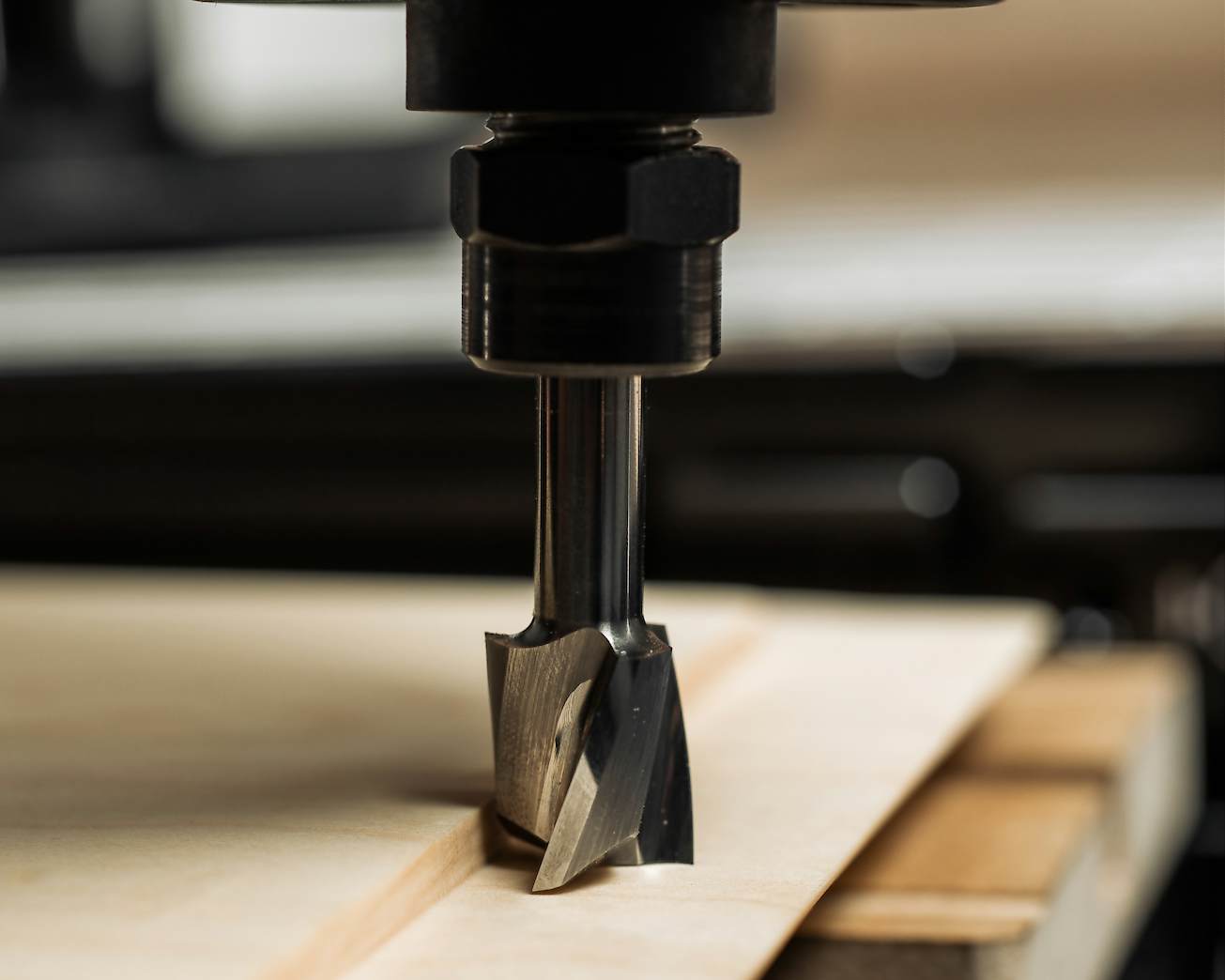 ---
Is this router bit compatible with Origin?
What are the best spindle speed, feed rate, and plunge rate for this router bit?
You can find a complete table of cut spec recommendations for this bit here.
How can I maintain my bits?
Resin, sap, and adhesives will build up on your cutter edge over time. This generates more friction on your cutter and accelerates edge degradation. Keep your bits clean with a small brass brush, citrus cleaner and a rag.
What materials can I cut with this bit?
We've had great results cutting plywood, MDF, hardwoods, soft plastics and Corian with this bit.