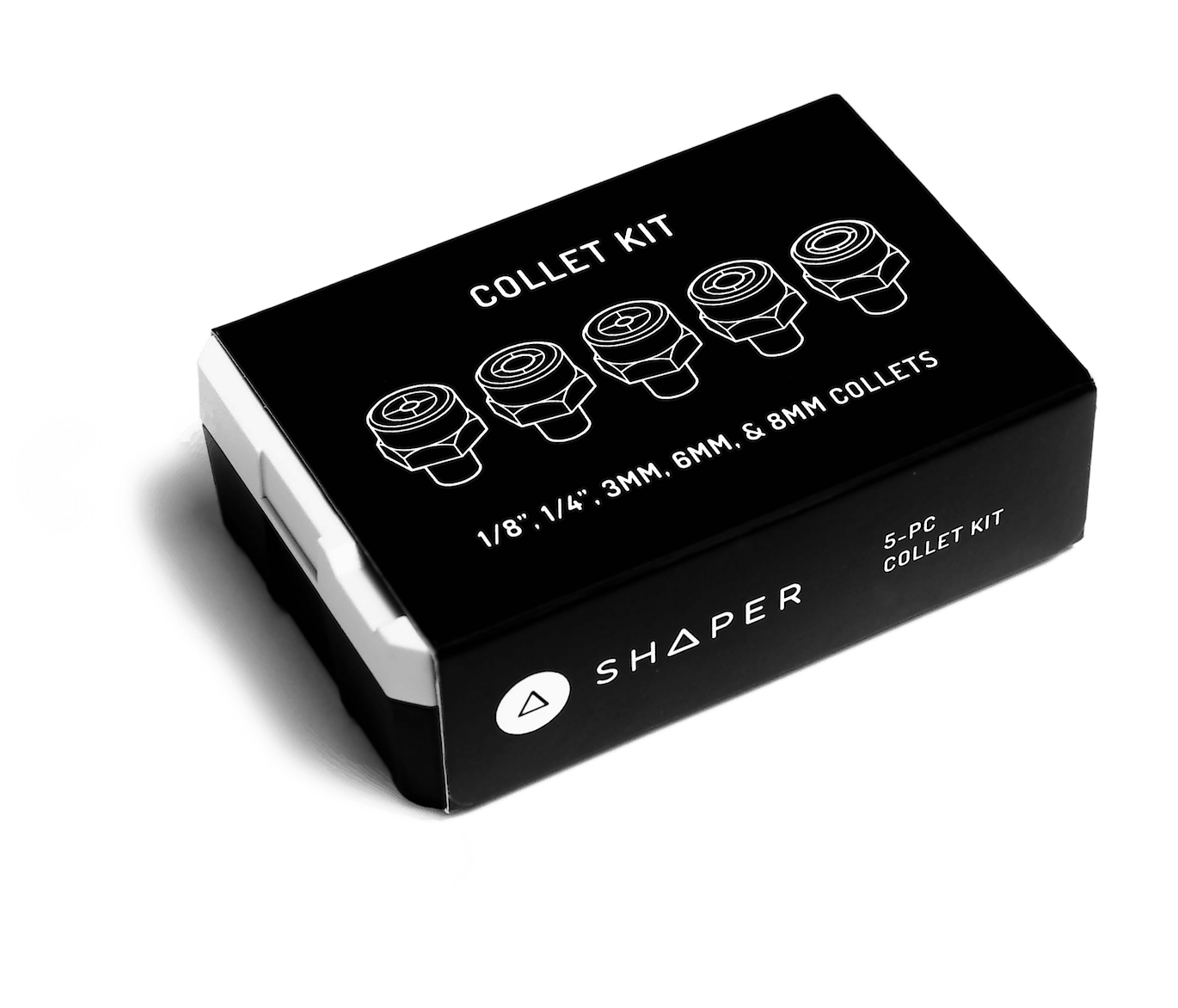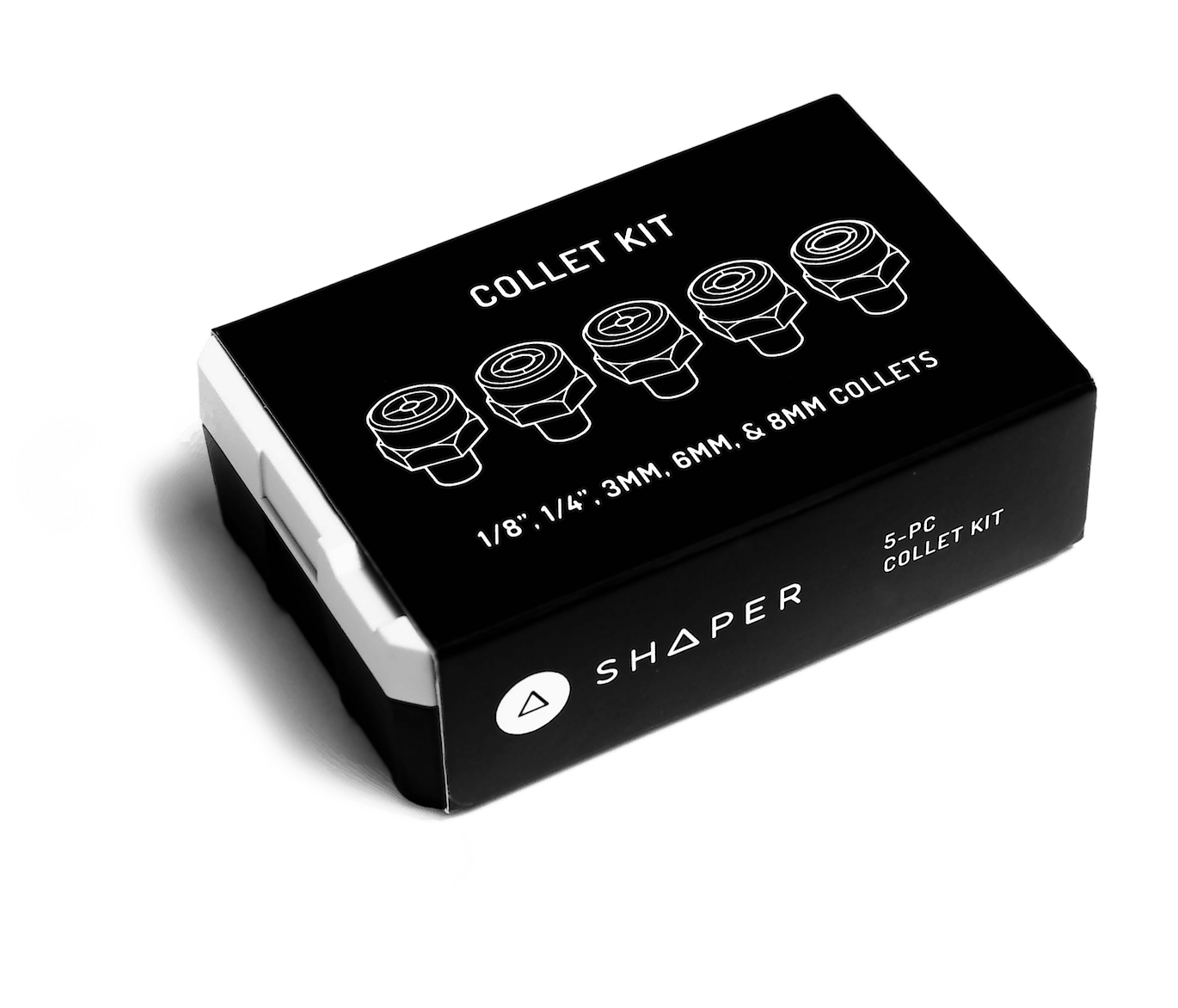 Collet Kit
The complete collet kit includes:
3 mm collet
6 mm collet
8 mm collet
1/8" collet
1/4" collet
Product ships in 2-5 days
Shipping cost and delivery options are calculated at checkout. Delivery time and cost vary based on your location.
Collet Kit - SG1-5CD
Product Overview
Don't let collet and cutter mismatches hold you back! Shaper's complete collet kit includes all basic collet increments in imperial and metric measurements up to 1/4" and 8 mm, respectively. Every project starts with the right cutter and a collet that's designed to accommodate it. Don't rely on after-market adaptors or approximations that can jeopardize your cut quality, cutter and project. Each collet set includes a Shaper Micro-Systainer with customized foam insert to protect and store your collets.
Accepts cutters with 3mm, 6mm, 8mm, 1/8", and 1/4" shanks

Compatible with Origin's SM1 spindle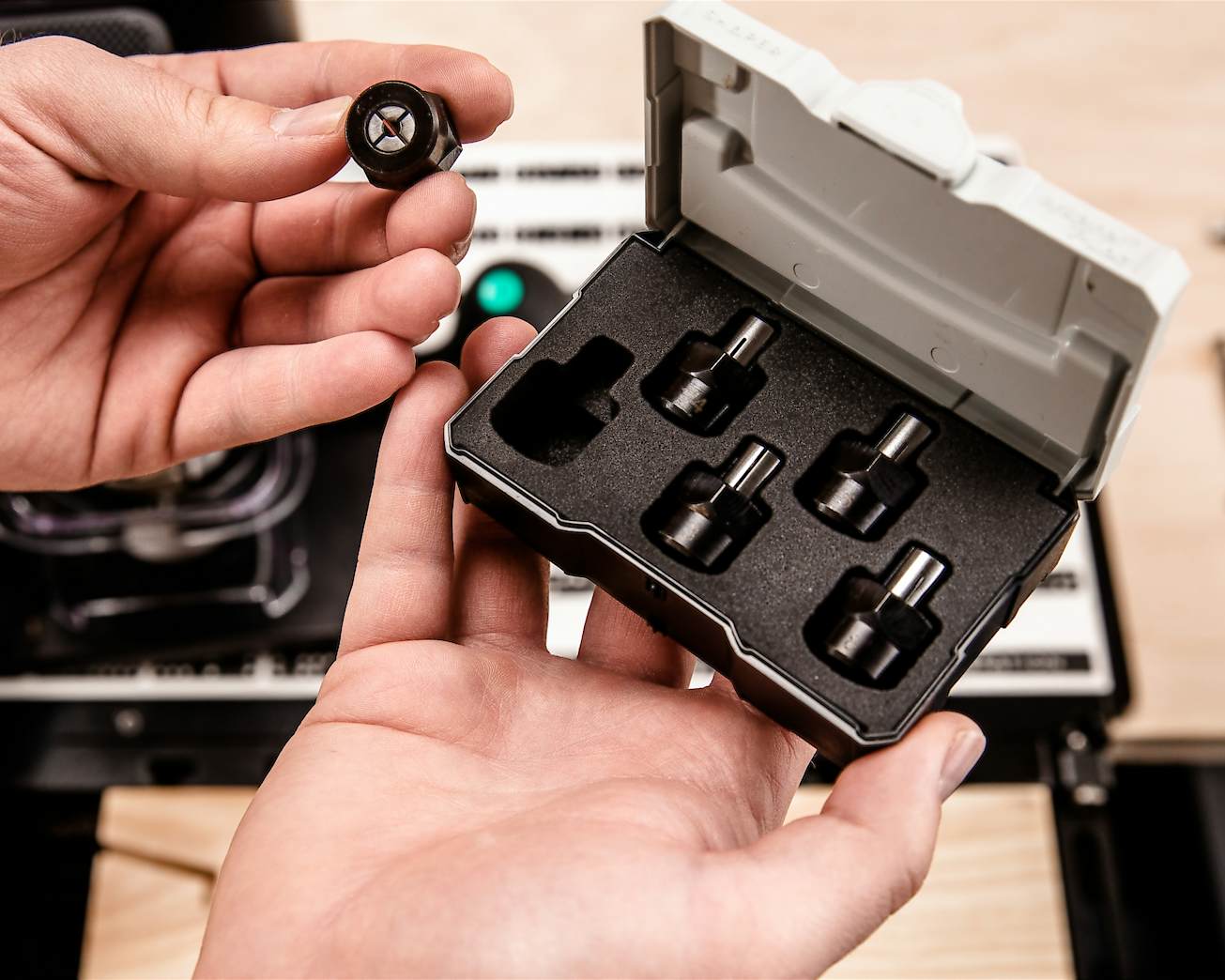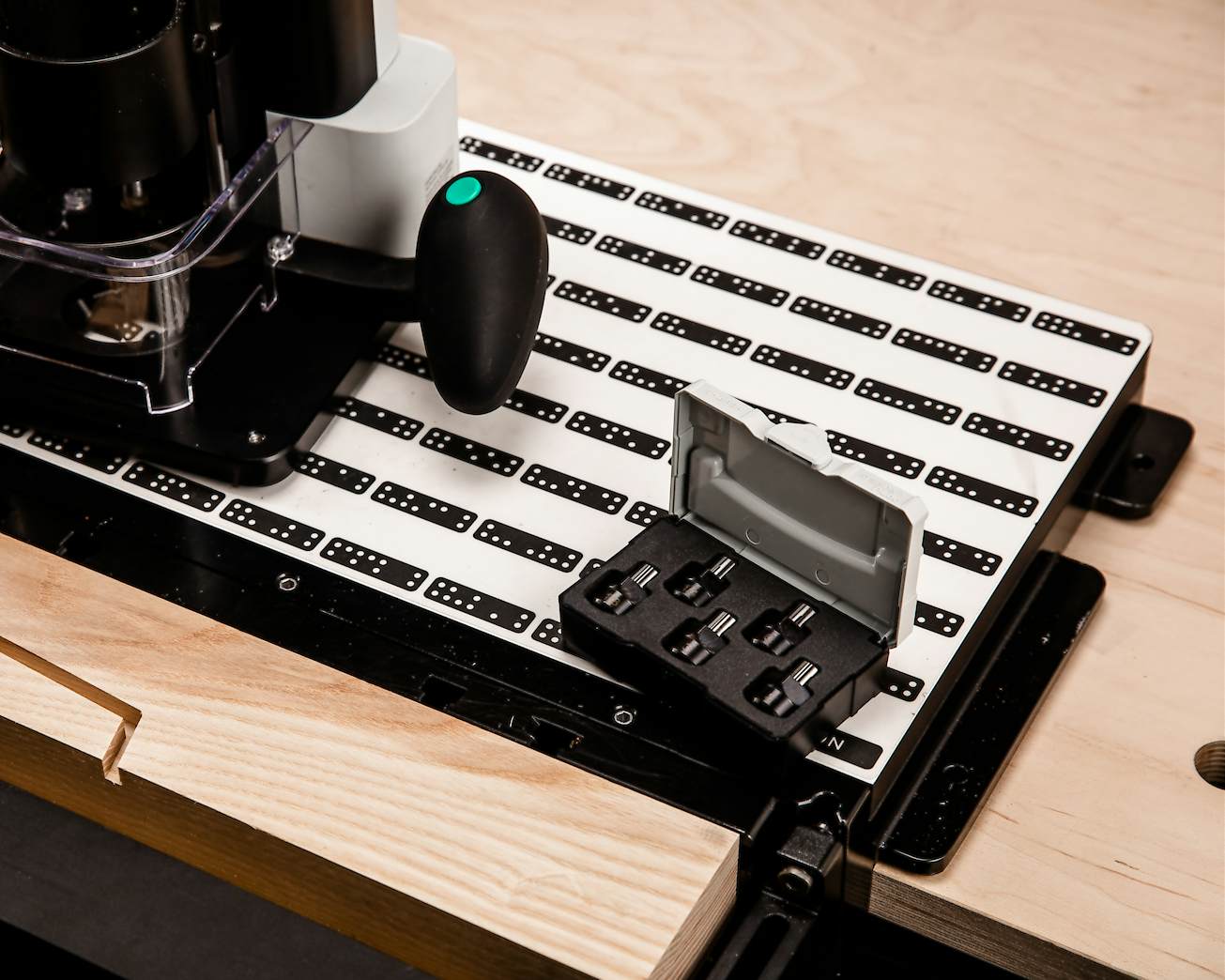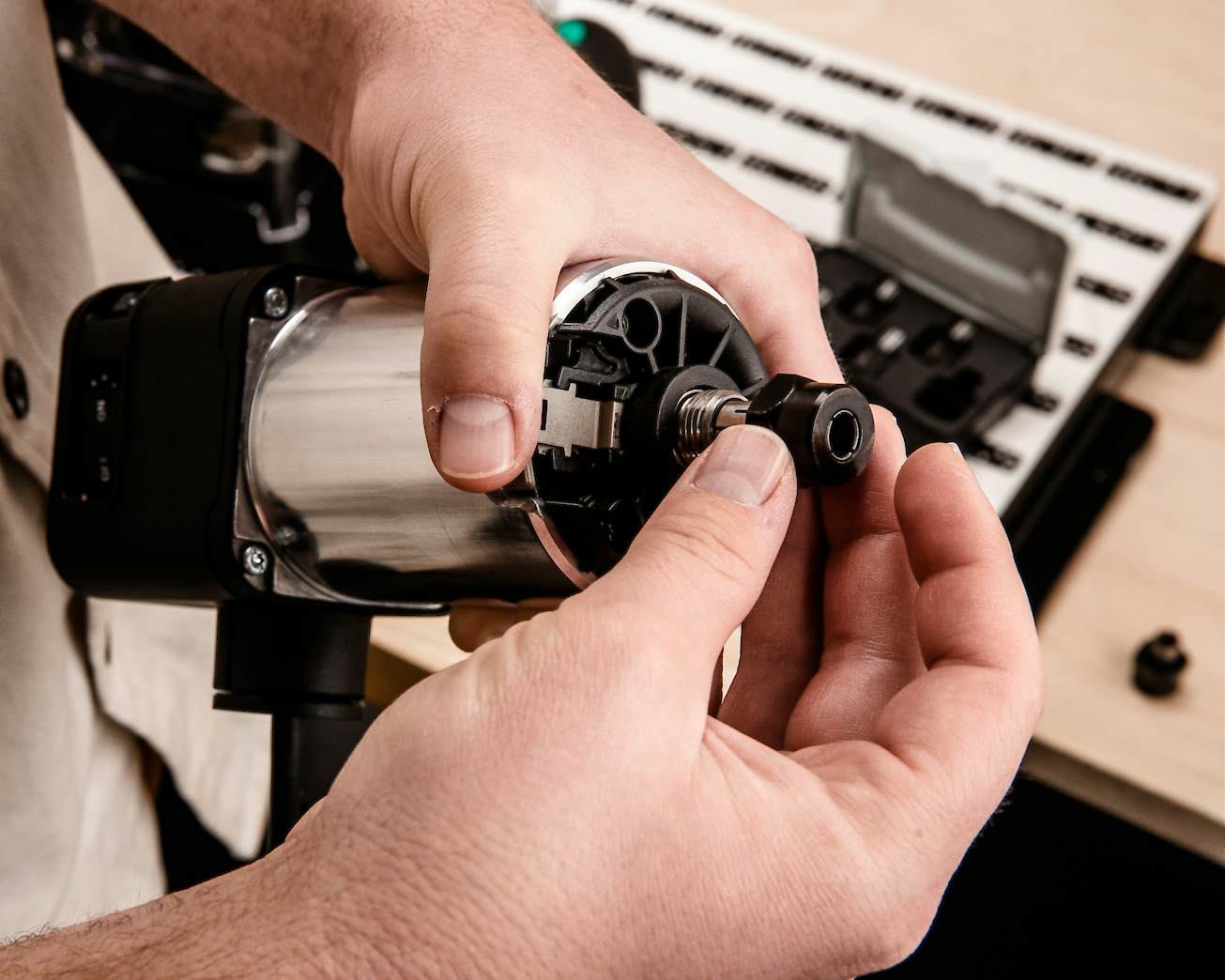 Frequently Asked Questions
---
Do these collets require special installation tools or wrenches?
No, you can use the tool change accessories that are supplied with Origin to install the all the collets in the collet kit.
How should I care for my collets
Material build-up inside a collet reduces the clamping effectiveness of the collet. This can result in a misaligned cutter, introducing "runout" in your cuts. Be sure to regularly inspect and clean the collet. Also, only use cutters with your collets that are the intended shank size. A mismatched cutter shank and collet can harm a collet's clamping force and eventually make it unusable.
Where can I find specialty router bits with ⅛" shanks?
⅛" shank router bits designed for a variety of materials and tasks are widely available. Many Dremel router bits are supplied with ⅛" shanks, so you'll have no issue finding bits.
Frequently Asked Questions
---
---
---
---