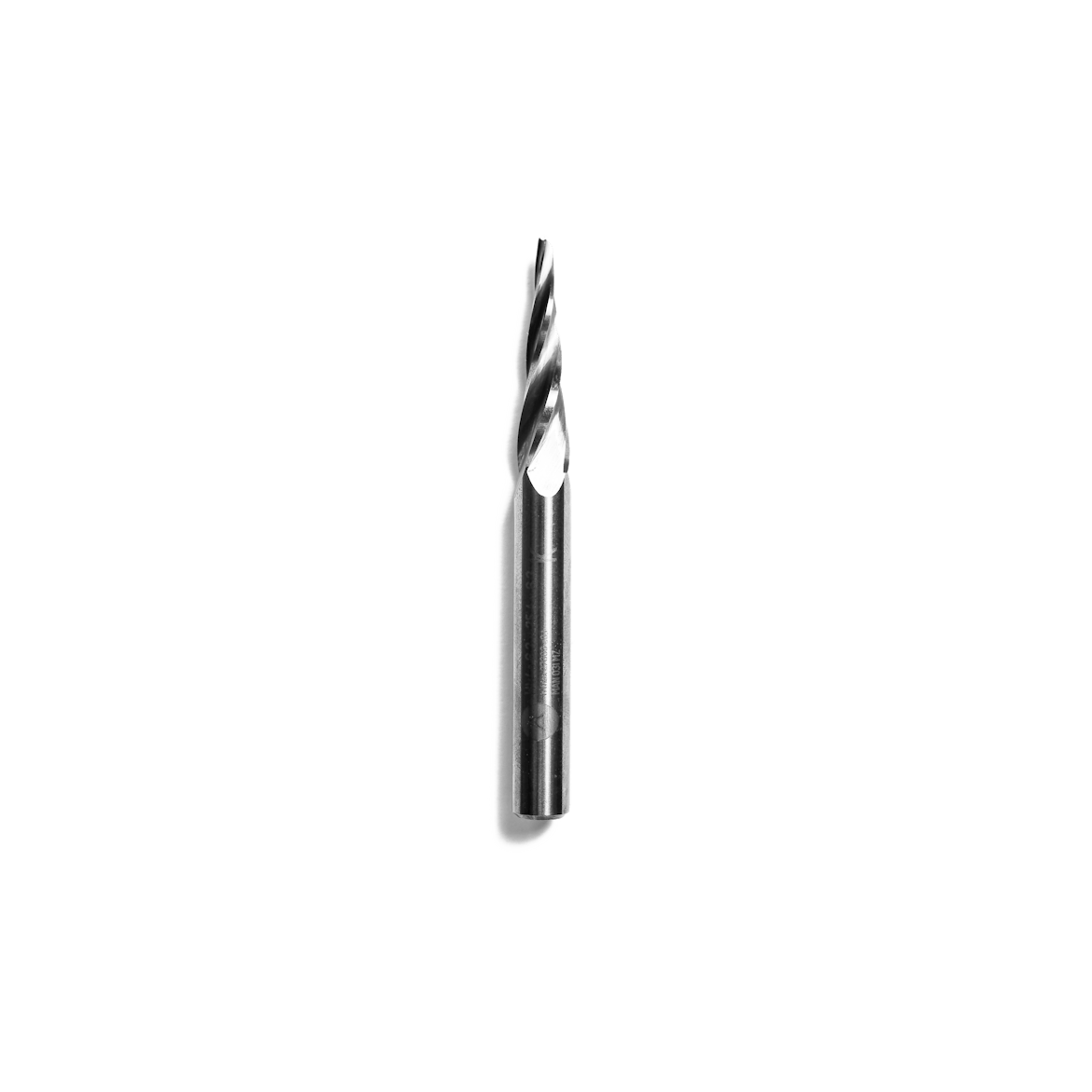 11º Tapered Ball Nose Router Bit
Ideal for a wide variety of specialty applications that require tapered cuts
Small ball nose end for tapered channels
Appropriate for a wide range of materials, with good chip extraction and durability
Product ships in 2-5 days
Shipping cost and delivery options are calculate in the checkout. Delivery time and cost vary base on your location.
11º Tapered Ball Nose Router Bit - SE1-2500-TB10M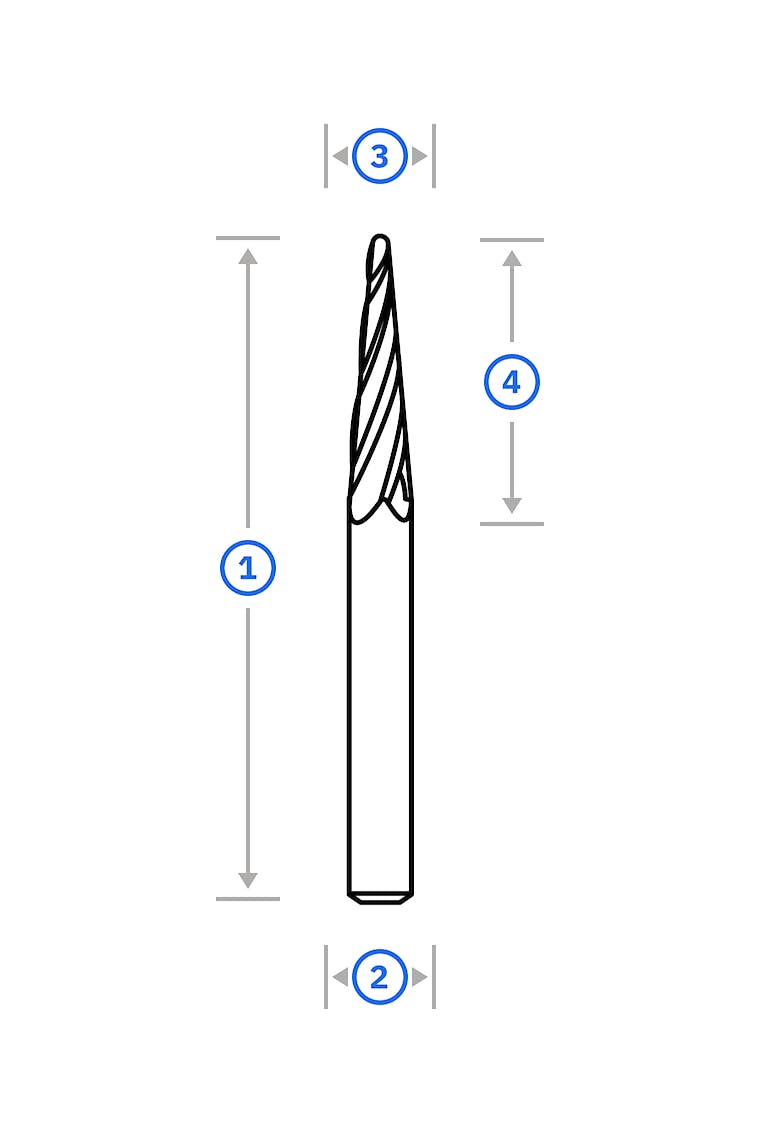 Product Overview
The 11° Tapered Ball Nose Bit can handle a wide range of specialty applications, from deep profile contouring to cutting wedged tenons for custom joinery. The ball nose end leaves a smooth rounded channel finish and the four-flute geometry and solid carbide composition help to ensure cutter longevity.
Overall Length: 2.5"

Shank Diameter: 0.25"

Cutter Angle: 11°

Cutter Length: 1"

Geometry: Conical, Spiral, Ball Nose

Material: Solid Carbide

Cutter Diameter: 1/16"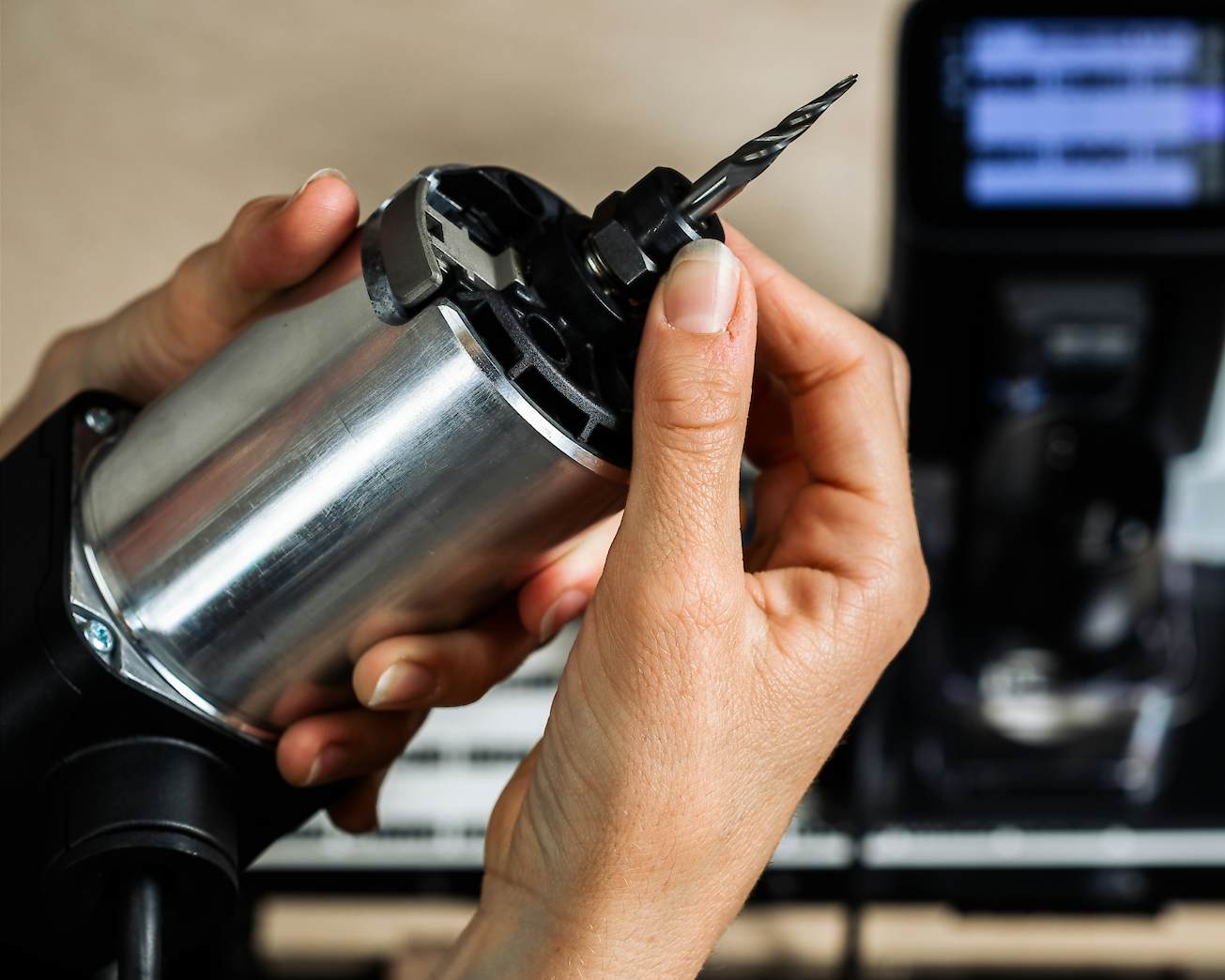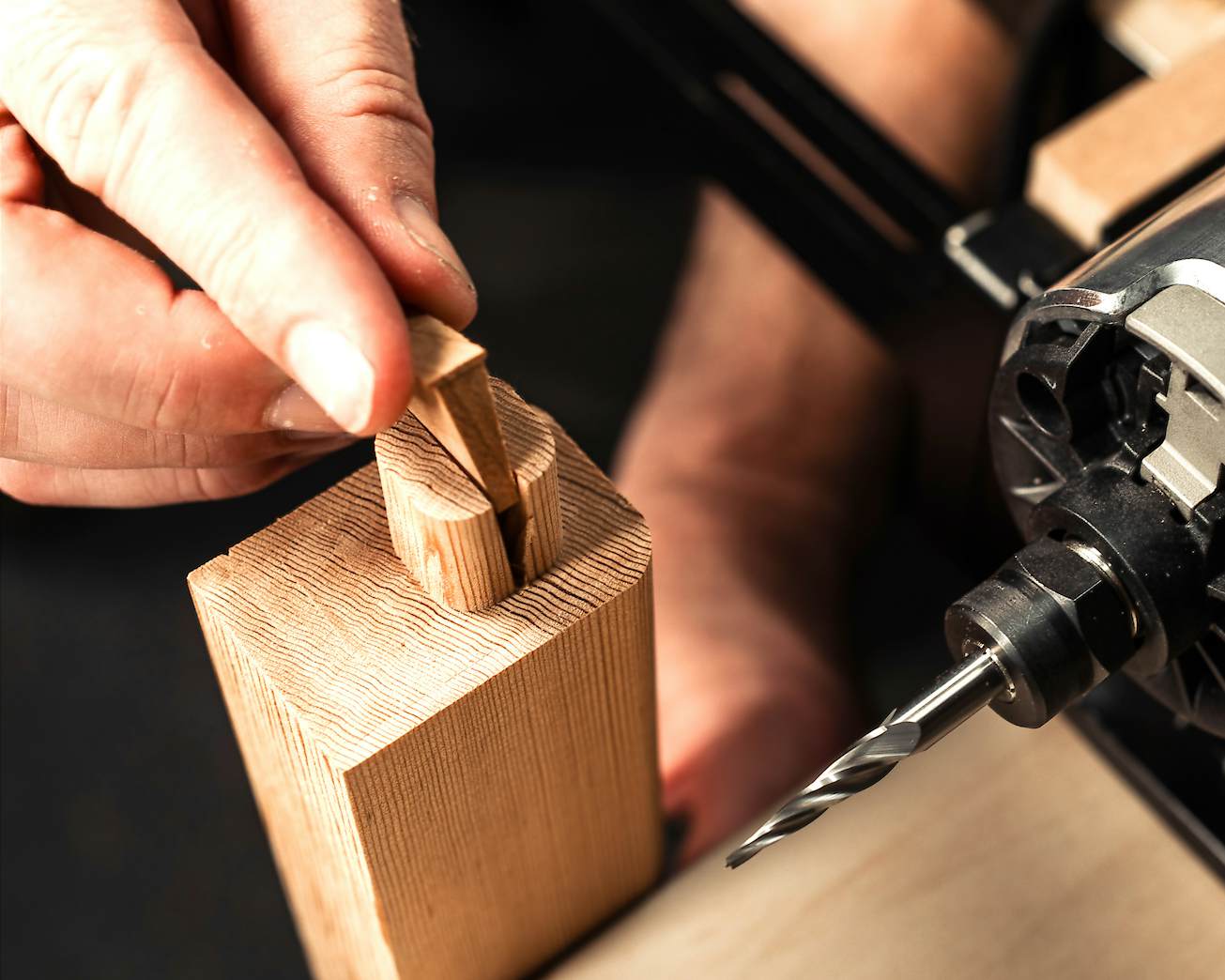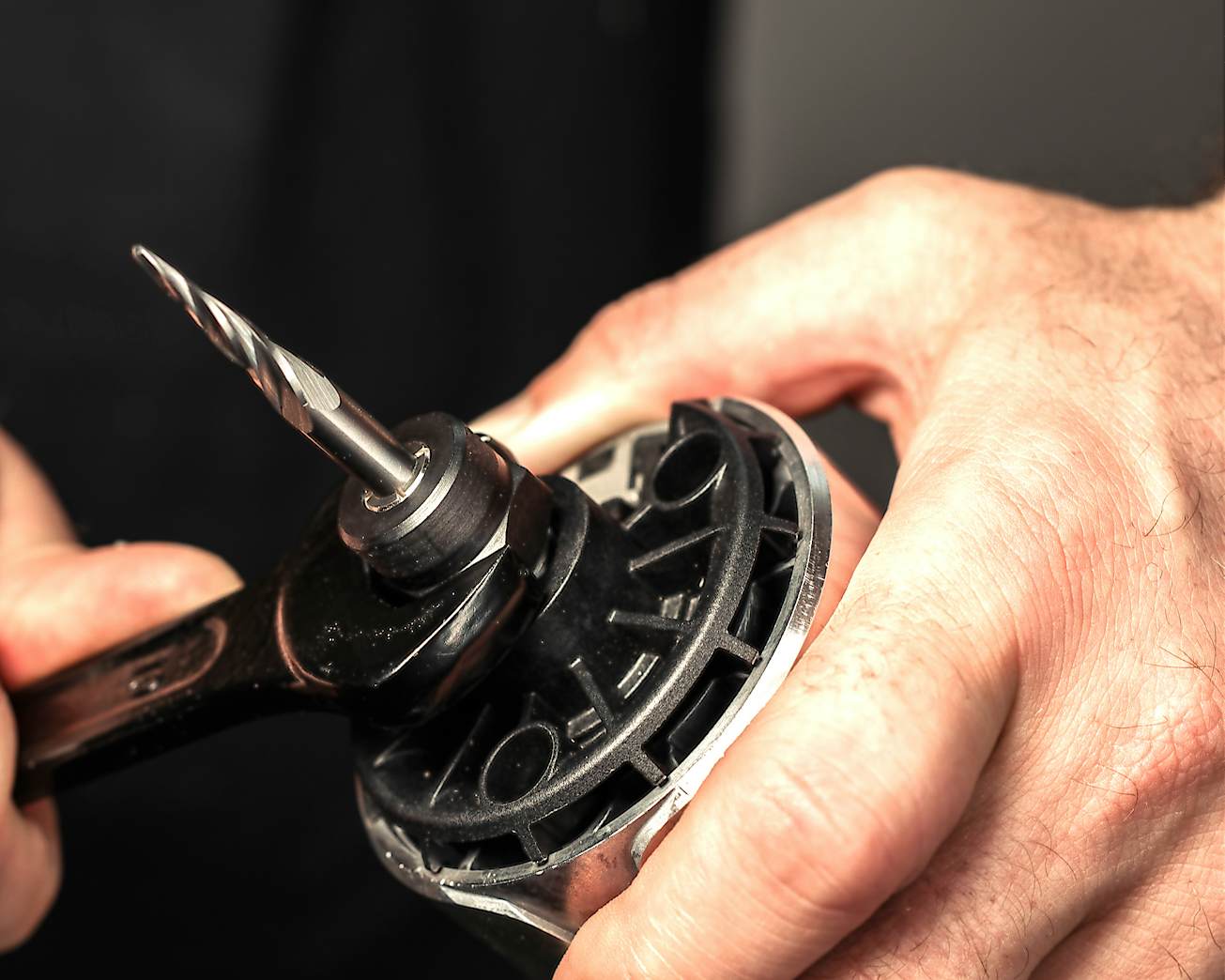 ---
Is this router bit compatible with Origin?
Yes, this bit will fit the ¼" collet that ships with Origin.
How can I maintain my cutters?
Resin, sap, and adhesives will build up on your cutter edge over time. This generates more friction on your cutter and accelerates edge degradation. Keep your cutters clean with a small brass brush, citrus cleaner and a rag.
What is the maximum cutting depth of this bit?
The 11° Tapered Ball Nose Bit can cut to a maximum depth of 1".