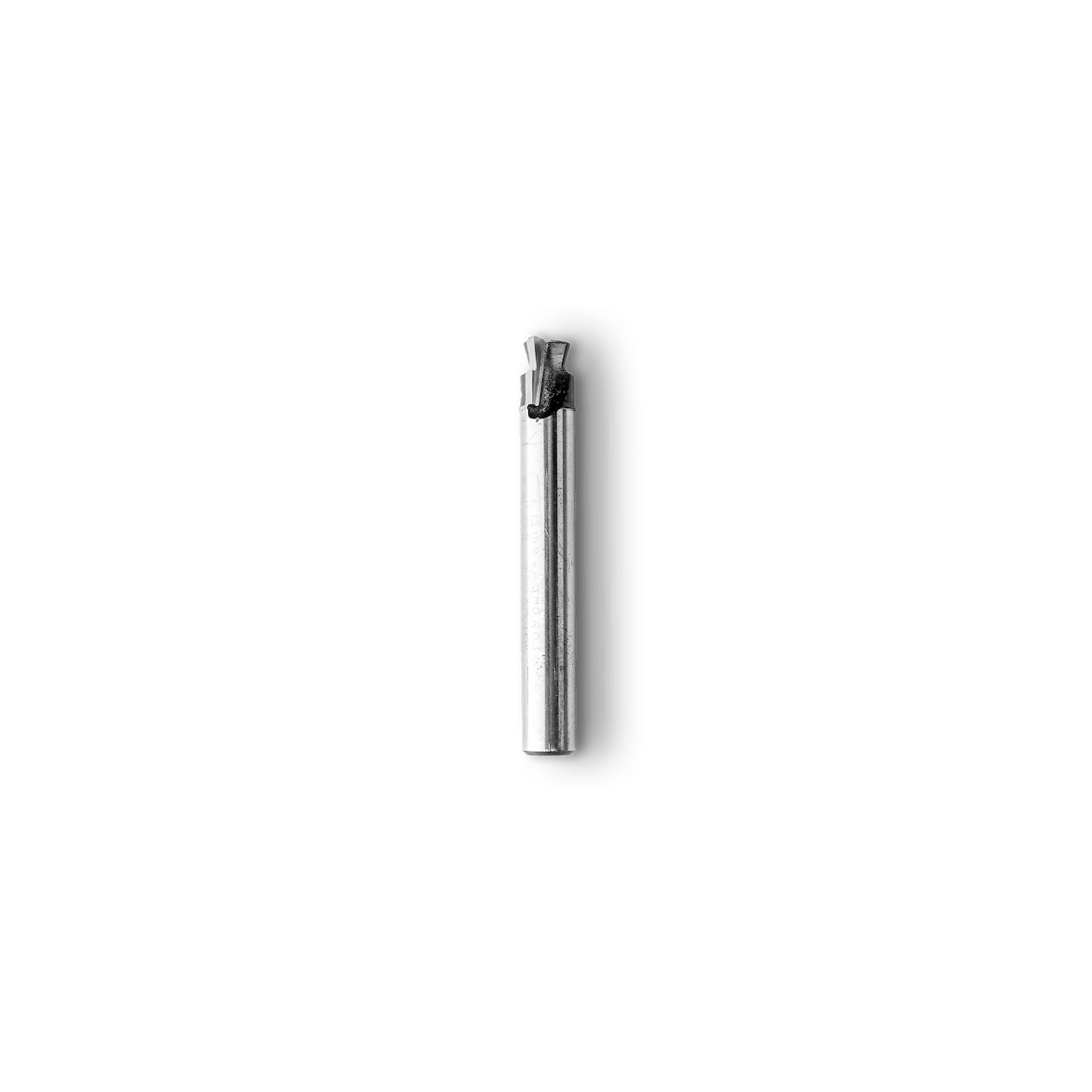 Keilverbinder Dovetail Router Bit
For use with the Keilverbinder Short and Long Connectors
Allows for cutting perfect friction fit connections 
Double edge carbide tip
Product ships within 3-7 business days
Shipping cost is calculated in the checkout. Delivery time and cost vary base on your location.
Keilverbinder Dovetail Router Bit - SF1-S-KV1
Product Overview
The Keilverbinder "Keilfräser" Dovetail Router Bit is specifically designed to route slots for the Keilverbinder connection system and allows you to produce invisible hardware connections which are robust yet easy to disassemble. Cutting templates for the short and long connectors can be found on ShaperHub's Hardware Catalog. We also have the long connectors and short connectors available in our store.
Overall Length: 61.1 mm

Shank Diameter: 8 mm

Cutter Diameter: 8 mm

Cutter Length: 9 mm

Geometry: Upcut, Spiral, 2 flute

Material: Solid Carbide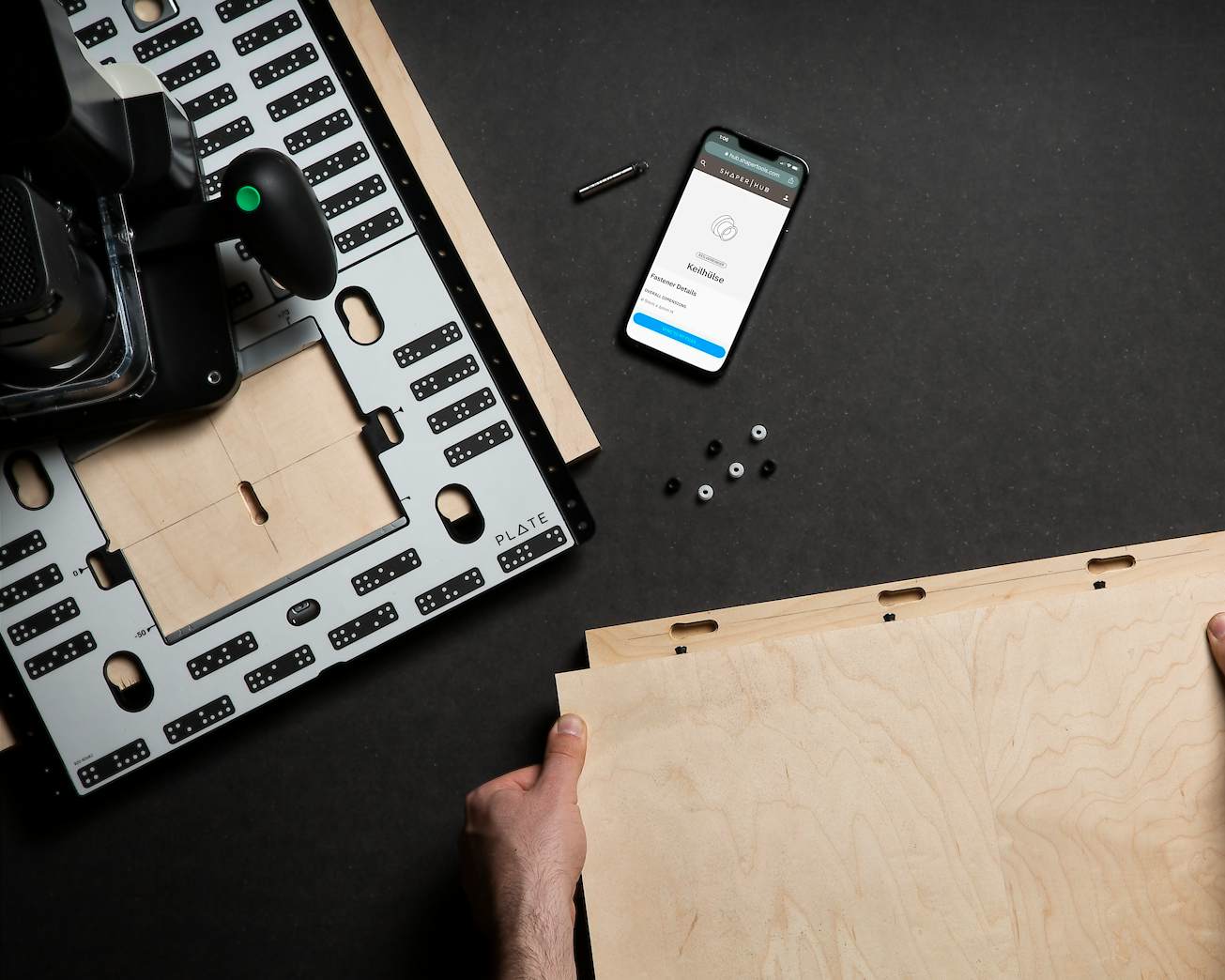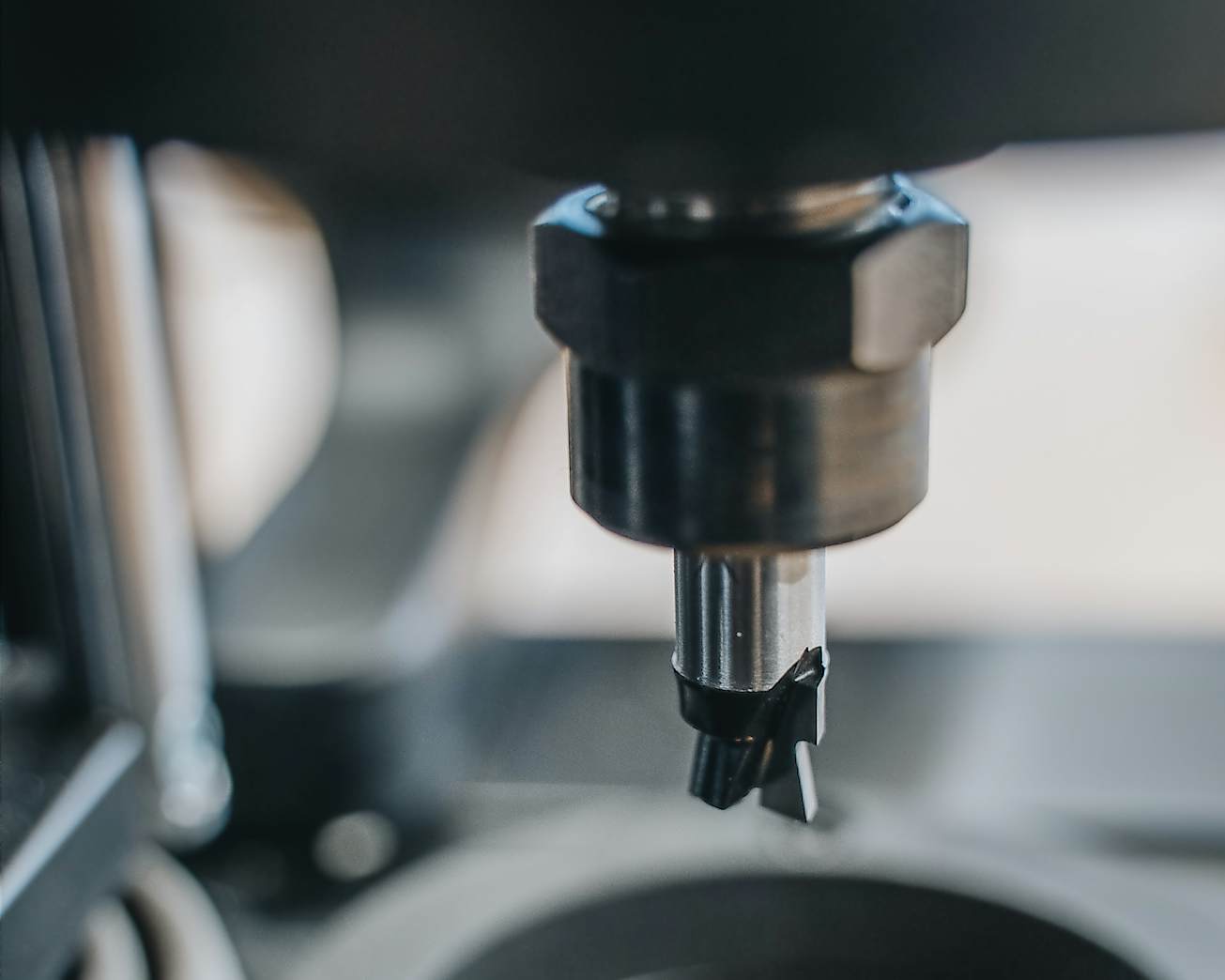 ---
What is the recommended cutting depth for the wedge sockets?
Recommended cutting depth for a perfect fit: 7.2 mm
Is this router bit compatible with Origin?
Yes, this bit's shank will fit in Origins 8 mm collet.
What is the maximum cutting depth?
The Keilverbinder Dovetail Router Bit can cut to a maximum depth of 9 mm.