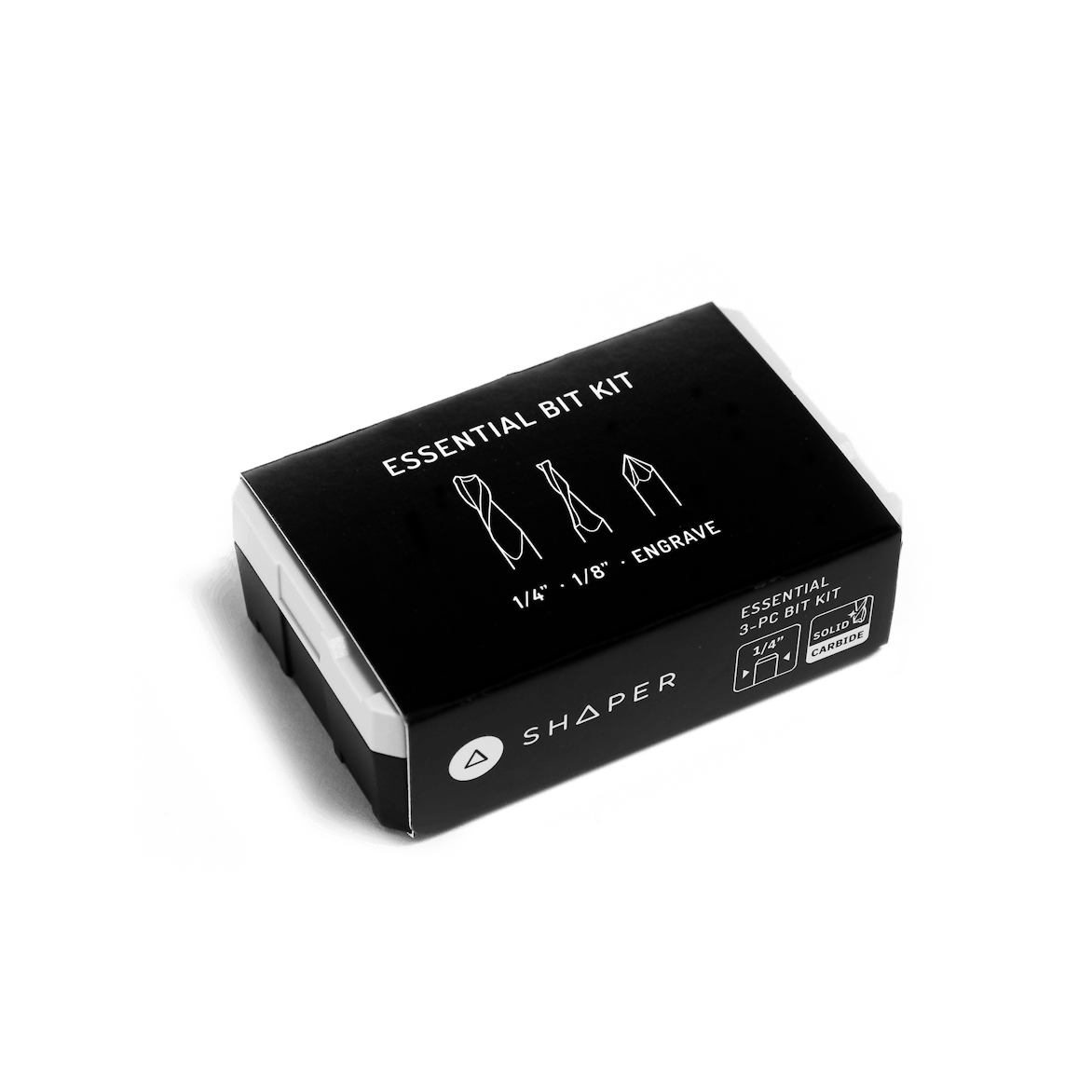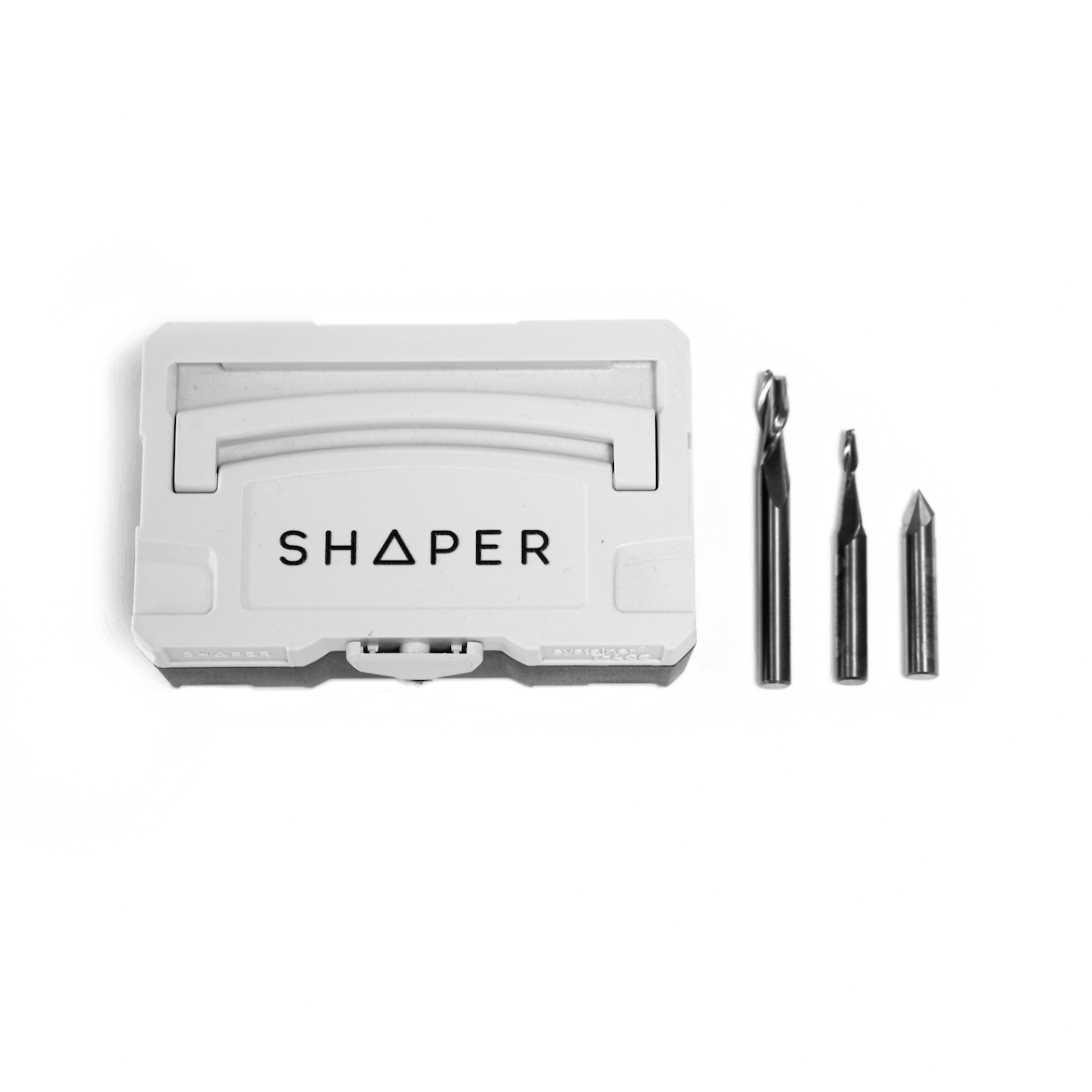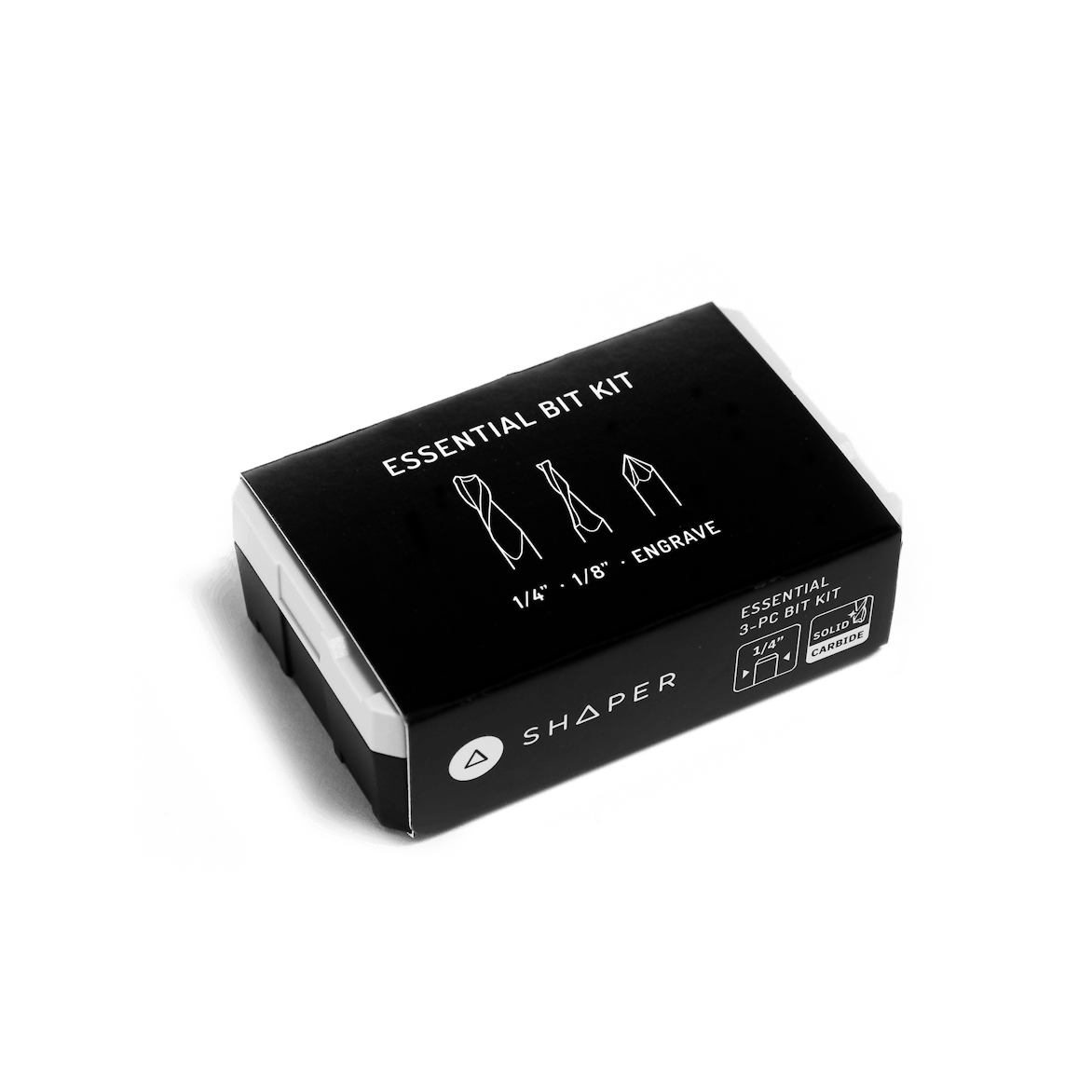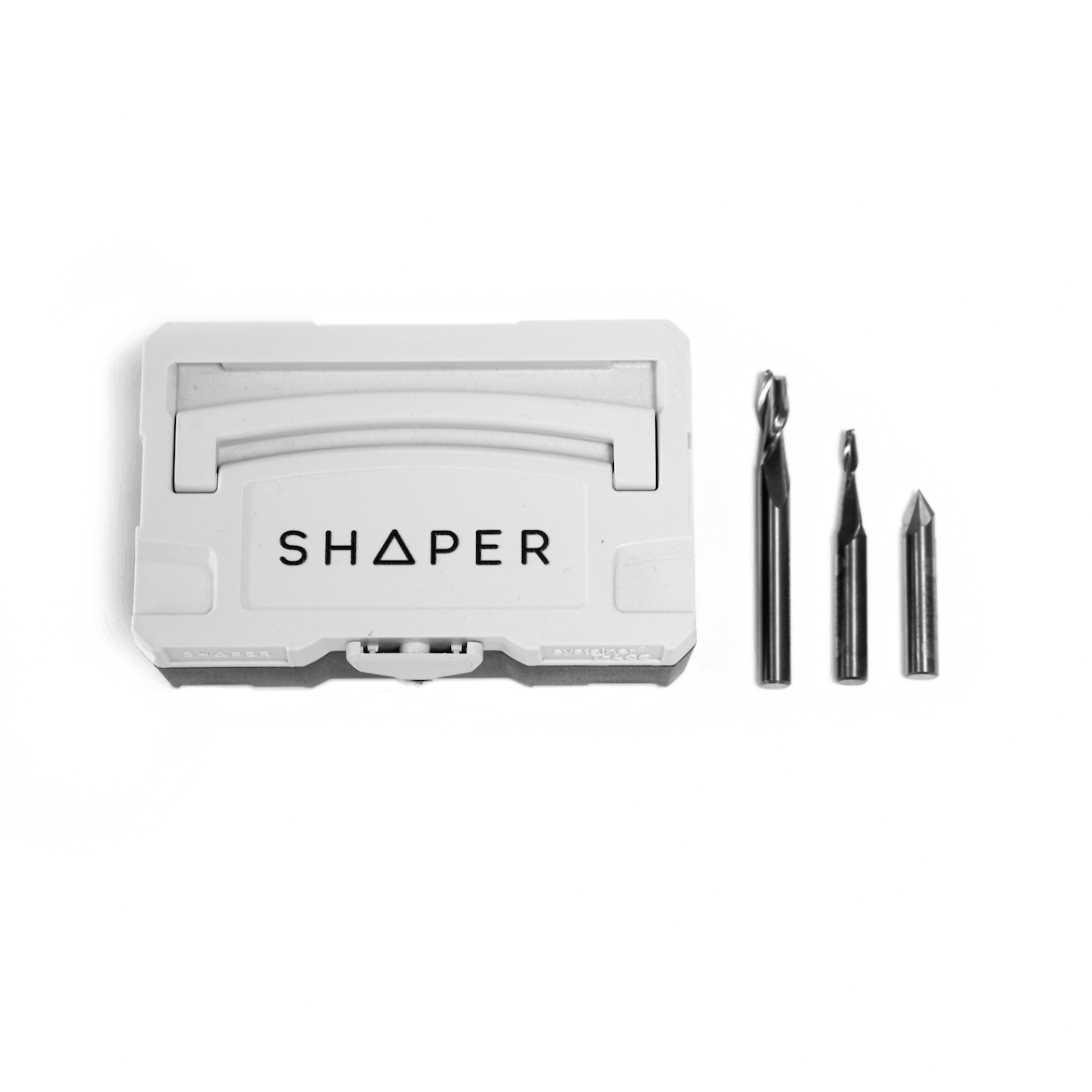 Essential Bit Kit
The Essential Bit Kit includes:
(1) 1/4" carbide upcut cutter
(1) 1/8" carbide upcut cutter
(1) 60 degree carbide engraving bit
Product ships in 2-5 days
Shipping cost and delivery options are calculated at checkout. Delivery time and cost vary based on your location.
Essential Bit Kit - SG2-3E1
Product Overview
Keep your go-to bits close at hand with the Essential Bit Kit, a convenient way to store and transport the three stock cutters that are included with Origin. The custom foam insert protects your cutters from incidental damage and the Shaper Micro-Systainer makes it easy to always know what to reach for during bit change operations.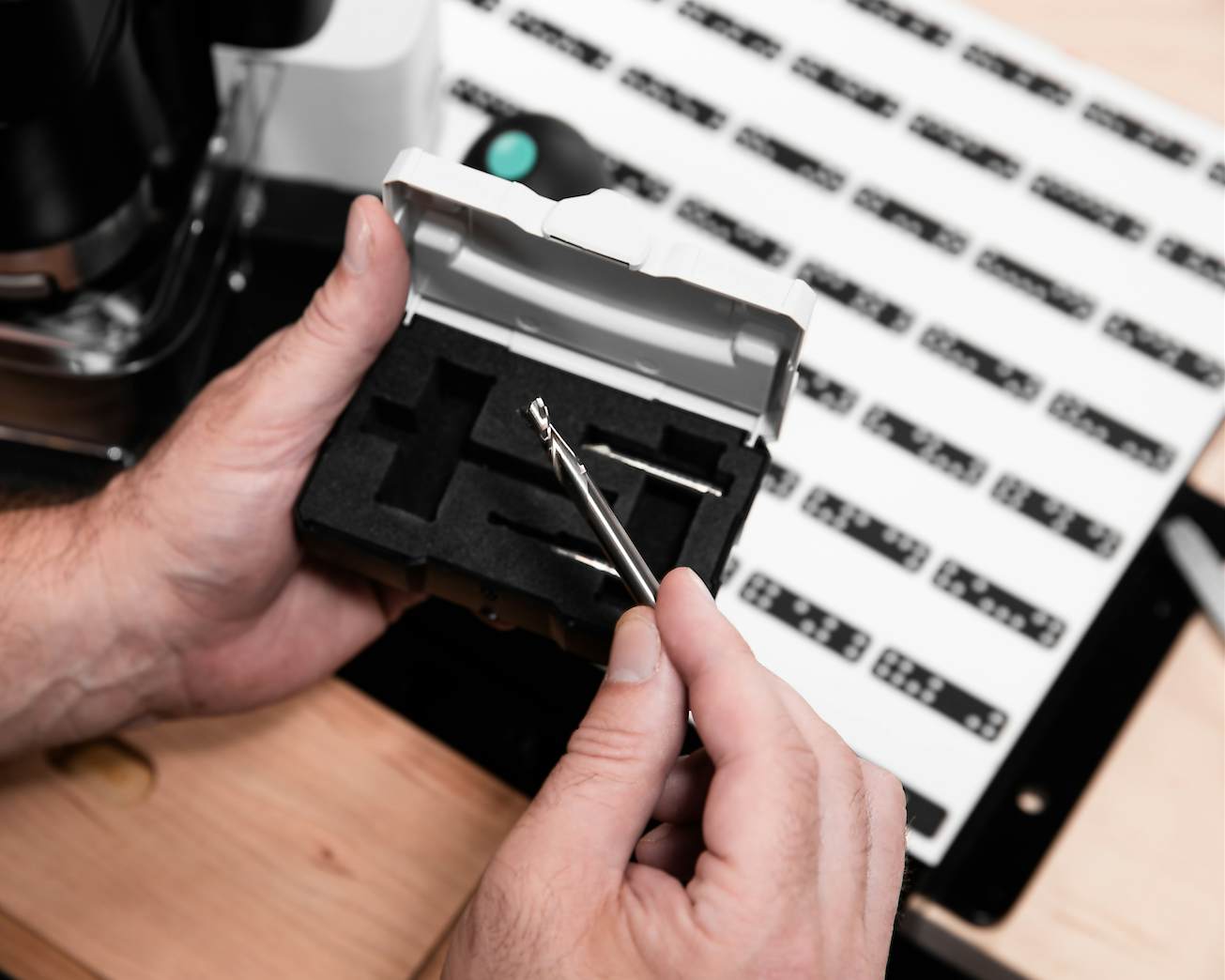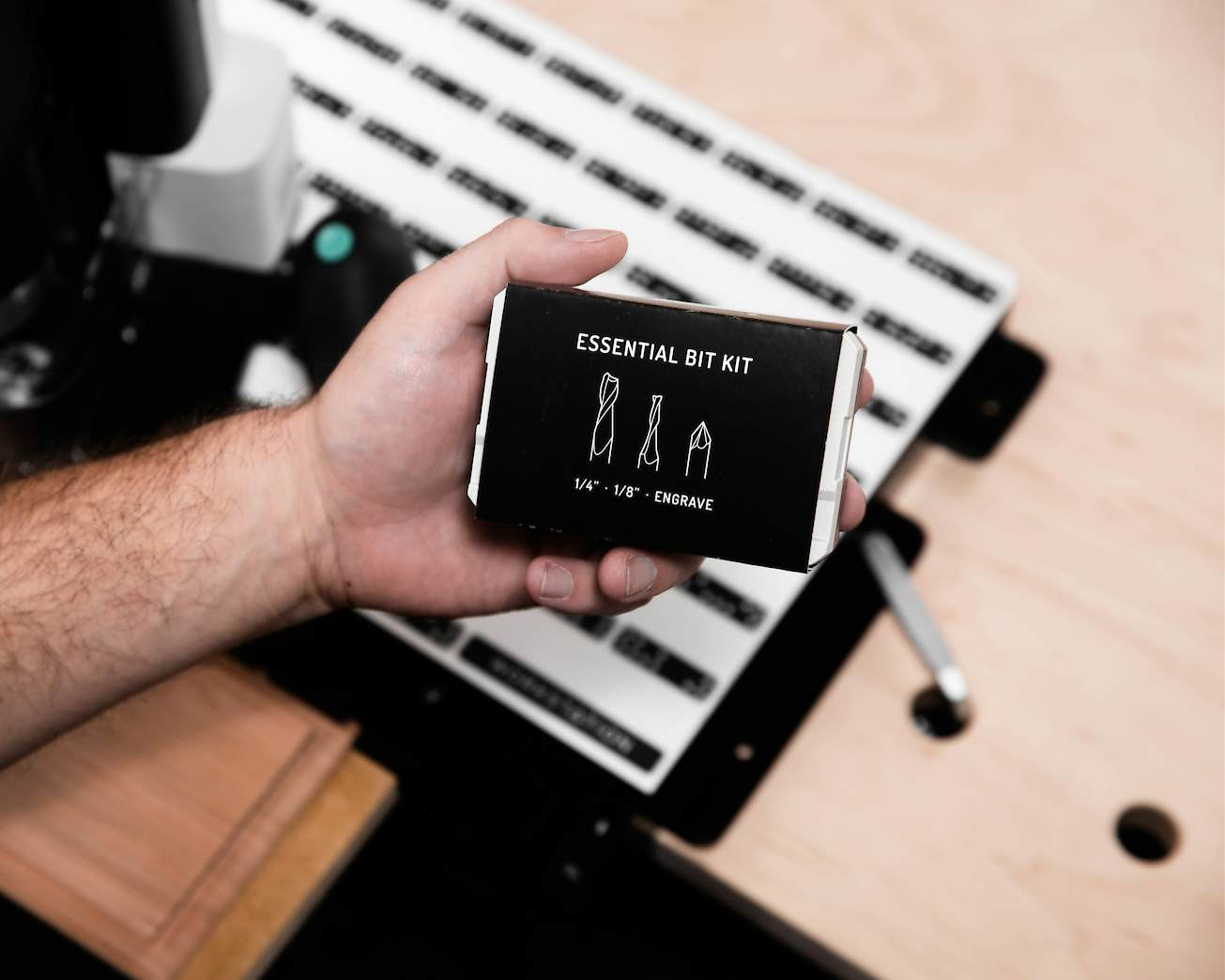 Frequently Asked Questions
---
Is each of these bits compatible with Origin?
Yes, all three of these bits will fit the ¼" collet that is supplied with Origin.
How deep can I cut in one pass?
As a general rule of thumb for cutting wood, it's best to never cut deeper than the diameter of the bit. So for a ⅛" bit, you should not cut deeper than ⅛" in a single pass. Because every material is different, it's best to perform test cuts to find the ideal pass depth and cut specs when working with a new material.
What is the best spindle speed, feed rate, and plunge rate for each of these bits?
This depends on the material you are cutting. You can find more information on recommended settings for Origin based on material types in this article: material recommendations.
How can I best maintain my cutters?
Resin, sap, and adhesives will build up on your cutter edge over time. This generates more friction on your cutter and accelerates edge degradation. Keep your cutters clean with a small brass brush, citrus cleaner and a rag.
Frequently Asked Questions
---
---
---
---
---