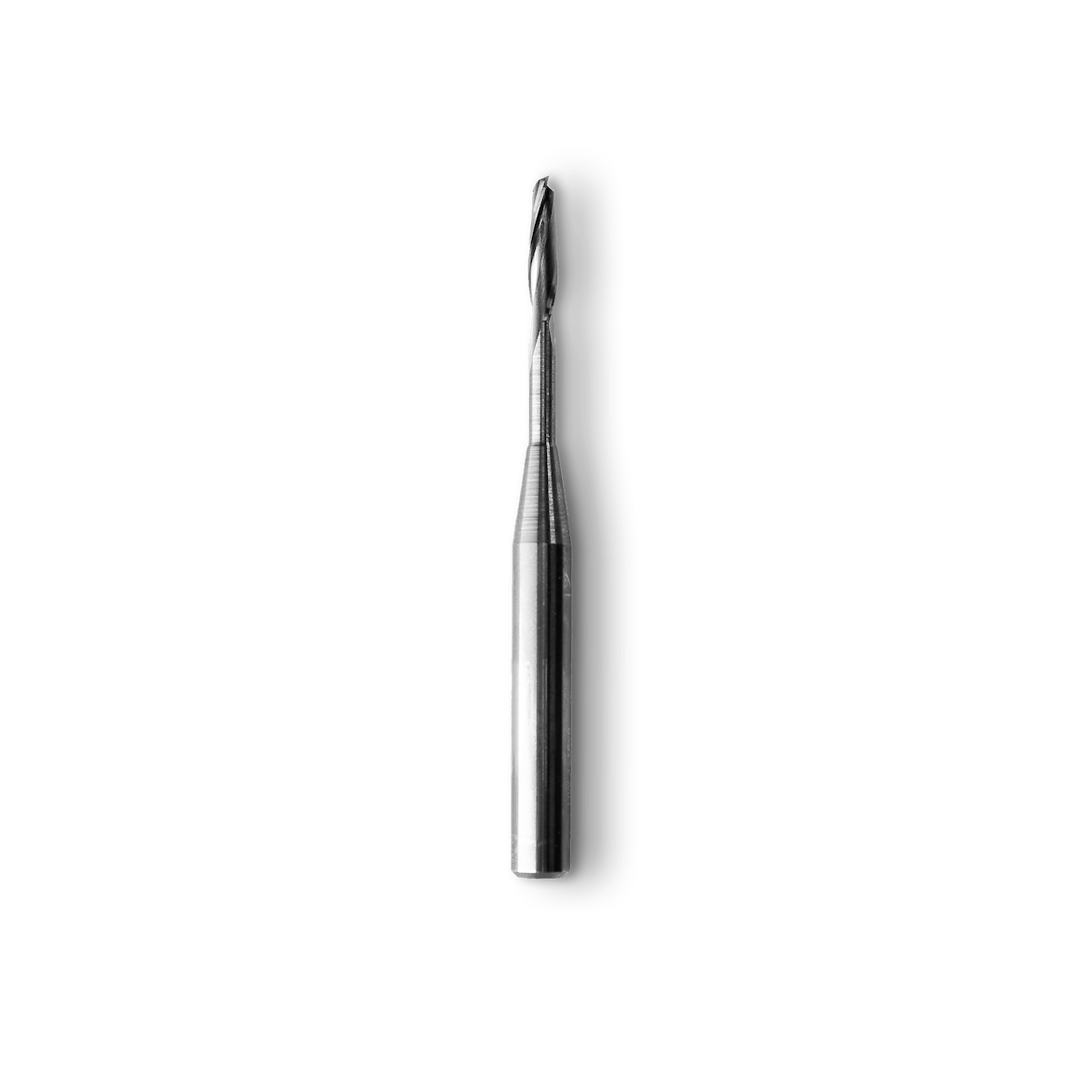 4mm X 15mm Up-Spiral Flat Router Bit
15 mm cutting length provides extra reach with a small diameter bit
Stability during deep roughing passes and good cut finish on deep finishing passes
Designed for high feed rates with good cut quality in a wide range of materials
Product ships within 3-7 business days
Shipping cost is calculated at checkout. Delivery time and cost vary base on your location.
4mm X 15mm Up-Spiral Flat Router Bit - SF1-8-4F2
Product Overview
The 4mm bit offers the ideal combination of a small cutter diameter and long cutter length, allowing you to make deep routing passes. The two-flute upcut geometry is suitable for a wide range of wood types, from MDF and plywood to all hardwoods. The solid carbide composition keeps the cutting edge sharp even after hours of use.
Overall Length: 80 mm

Shank Diameter: 8 mm

Cutter Diameter: 4 mm

Cutter Length: 15 mm

Usable Length: 30 mm

Geometry: Upcut, Spiral, 2 flute

Material: Solid Carbide
---
Is this router bit compatible with Origin?
Yes, this bit's shank will fit in Origin's 8 mm collet.
What is the maximum cutting depth?
The 4mm X 15mm Up-Spiral Flat Bit can cut to a maximum depth of 30 mm.
How can I maintain my bits?
Resin, sap, and adhesives will build up on your cutter edge over time. This generates more friction on your cutter and accelerates edge degradation. Keep your cutters clean with a small brass brush, citrus cleaner and a rag.