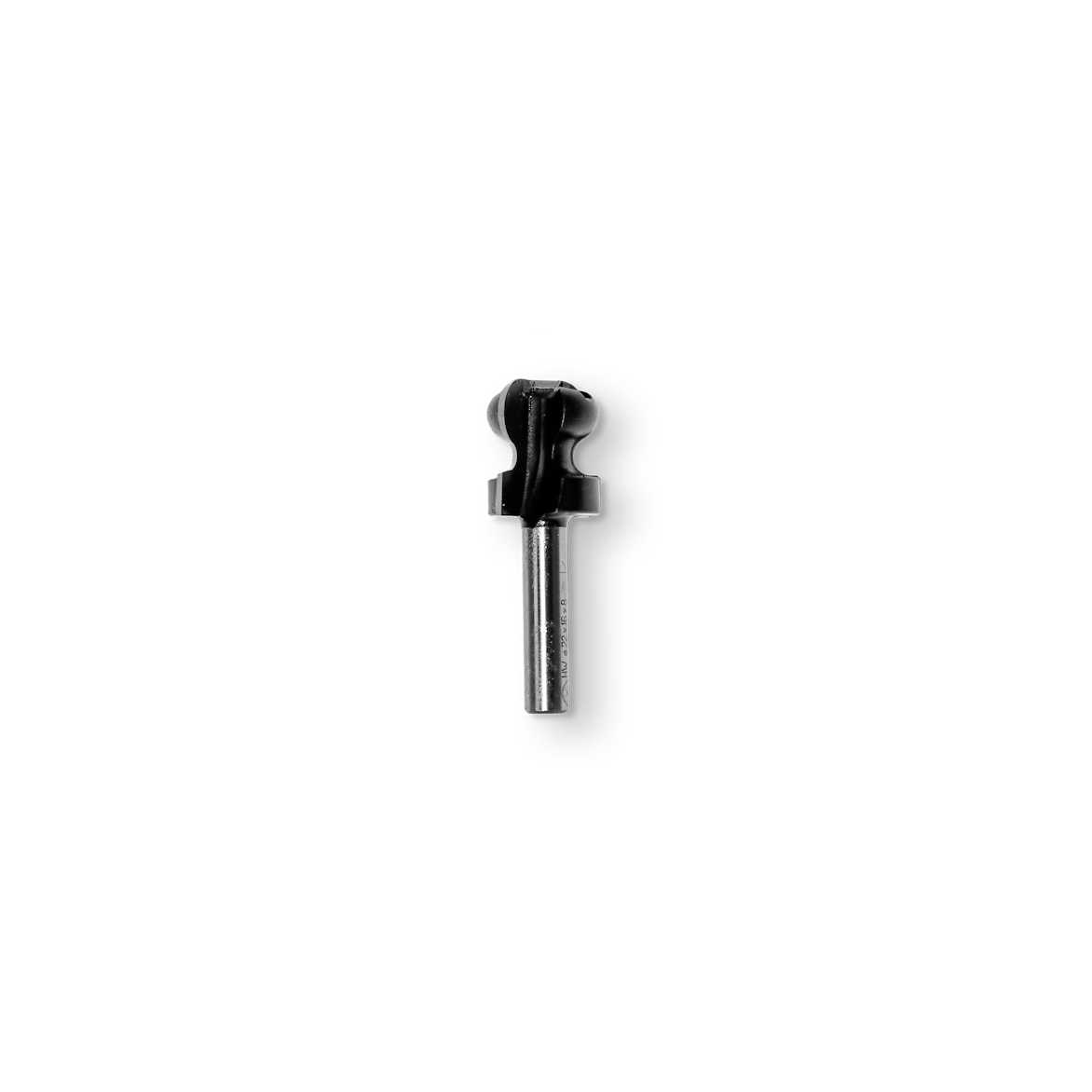 22mm X 16mm Fingerpull Router Bit
Rounded profile for installing integrated fingerpulls in cabinet doors and drawer fronts
16mm depth ideal for 19mm faces
Center-cutting for safe plunging with Origin
Product ships in 2-5 days
Shipping cost and delivery options are calculated at checkout. Delivery time and cost vary based on your location.
22mm X 16mm Fingerpull Router Bit - SF1-8-FPC
Product Overview
The 22 mm x 16 mm fingerpull bit is a clean and reliable option to use to create fingerpulls and in your work in a single pass. Fingerpull openings are a valuable addition to any furniture maker's arsenal.
Overall Length: 60 mm

Shank Diameter: 8 mm

Cutter Diameter: 22 mm

Cutter Length: 16 mm

Usable Length: 24 mm

Geometry: Upcut, Rounded profile, 2 flute

Material: Solid Carbide
---
Is this router bit compatible with Origin?
Yes, this bit's shank will fit in Origins 8 mm collet.
What is the recommended cutting depth?
Although the Fingerpull Router Bit has 24mm of usable cutting length, we recommend cutting at a depth of 16mm to make a smooth transition between your fingerpull and the drawer or cabinet face.
Is this bit center-cutting?
The 22mm x 16mm Fingerpull Router Bit is center-cutting. Nevertheless, we recommend clearing out the majority of your fingerpull pocket with a larger clearing bit such as our 8mm x 35mm Roughing Router Bit.
How can I maintain my cutters?
Resin, sap, and adhesives will build up on your cutter edge over time. This generates more friction on your cutter and accelerates edge degradation. Keep your cutters clean with a small brass brush, citrus cleaner and a rag.