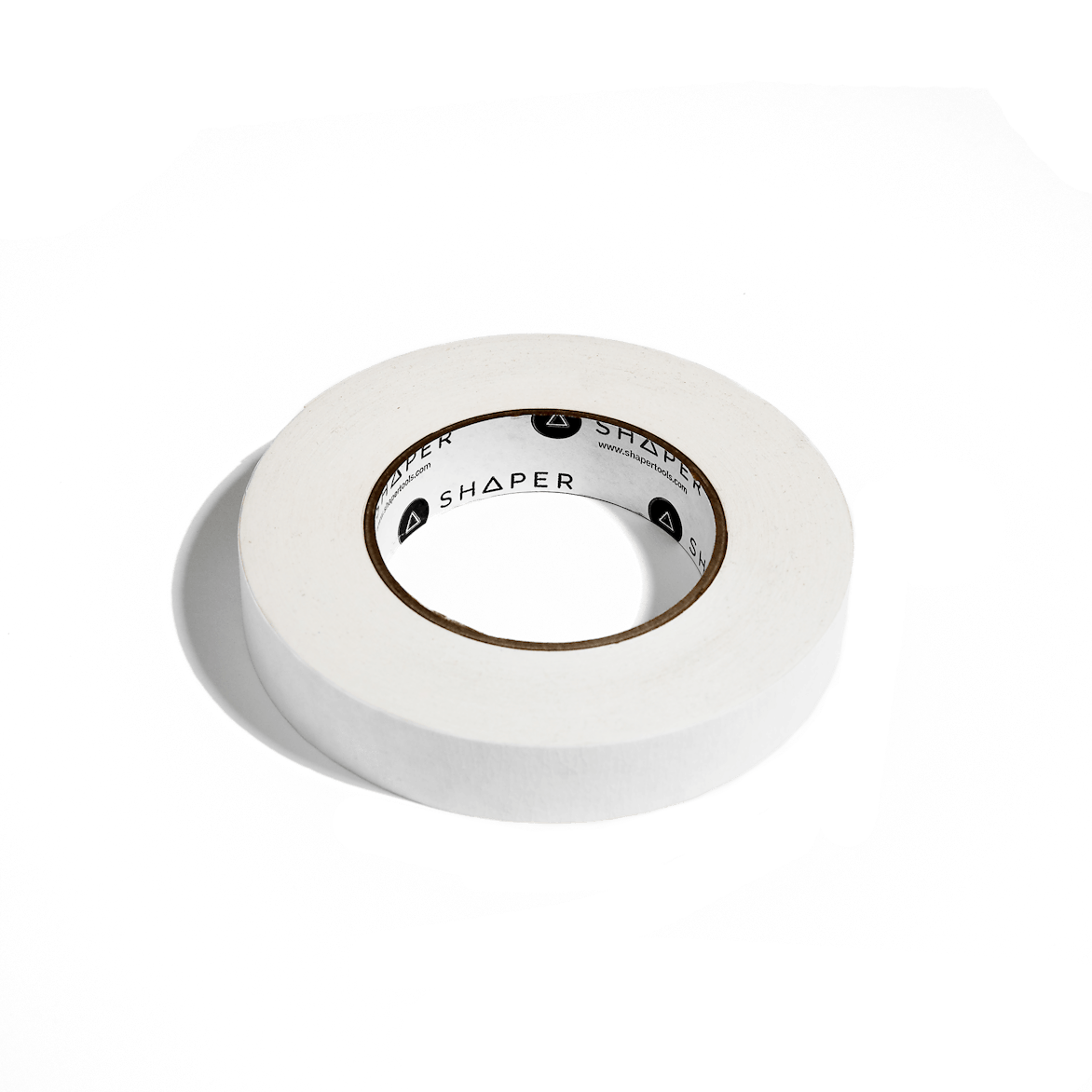 1" Double-Sided Tape
Strong bond effectively prevents lateral shear and vertical workpiece shifting
Residue-free removal means no clean-up!
Effective on a wide range of materials, including sheet goods, hardwood, acrylic, aluminum
Product ships in 2-5 days
Shipping cost and delivery options are calculated at checkout. Delivery time and cost vary based on your location.
1" Double-Sided Tape - SU1-DST1
Product Overview
Secure your work with a 1" version of the same double-sided tape that we use at Shaper HQ! Save yourself the headache of cleaning up tape residue with this strong-bonding, reliable fixturing solution for a wide variety of materials. This is one of those additions to your shop that, once you start using it, you'll wonder how you ever managed without it!
Roll Length: 36 yards

Tape Width: 1"
---
Will the tape leave residue on my material?
No, our double-sided tape is easy to remove and will not leave marks on your material after cutting.
How can I free small, delicate parts from the tape?
Our double-sided tape is strong and secure. Remove smaller, more delicate items with a spatula knife or a putty knife.
Can I use this tape on Workstation?
This double-sided tape is ideal for use with Workstation! Secure small parts to Workstation's Shelf and avoid awkward clamping positions during cutting.
Can I cut through this tape with Origin?
As is the case with any adhesive, cutting through this tape repeatedly will eventually cause residue to build up on your cutter. However, this residue is easily removed with a wire brush and citrus-based cleaner. Regular cleaning will prolong the life of all your bits.