Shaper Origin is an intuitive handheld CNC router that brings digital precision to the craft of woodworking. Download our free Classroom Guide and give your students a hands-on education for a bright future.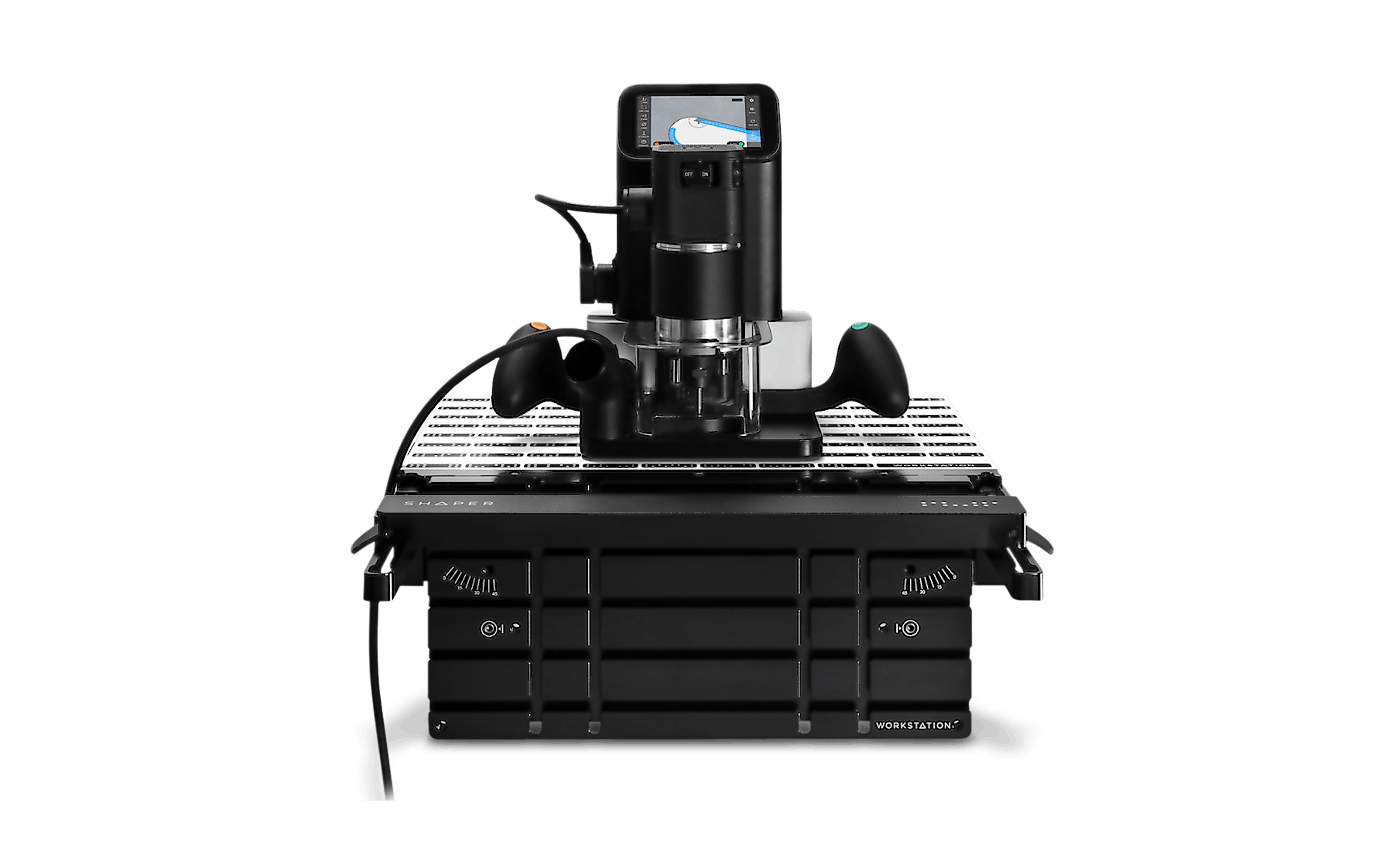 What Teachers Say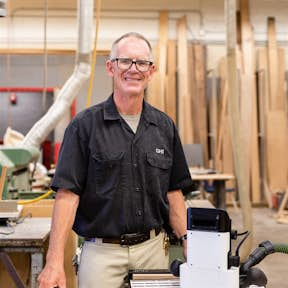 Joe Campbell
For years, there's been a demand for us to teach CNC. With Origin, multiple students can be working at the same time.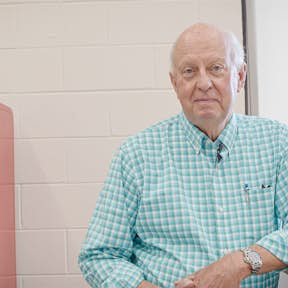 Mel Goodwin, PhD
With Origin, the process is truly hands-on. Nothing happens without the individual having their hands on the machine, and guiding it. And in terms of student engagement, that's the gold standard.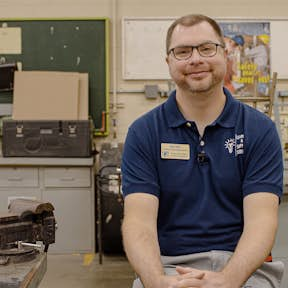 Brian Reed
Origin highlights the skills that we're trying to develop in our students to get them ready for post-secondary life, and to work with industry standards from companies looking to hire.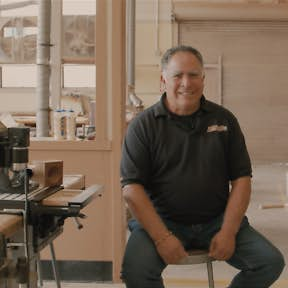 Anthony Agundes
When you want to give kids a real world experience of modern manufacturing, this is probably the best thing that you can come up with.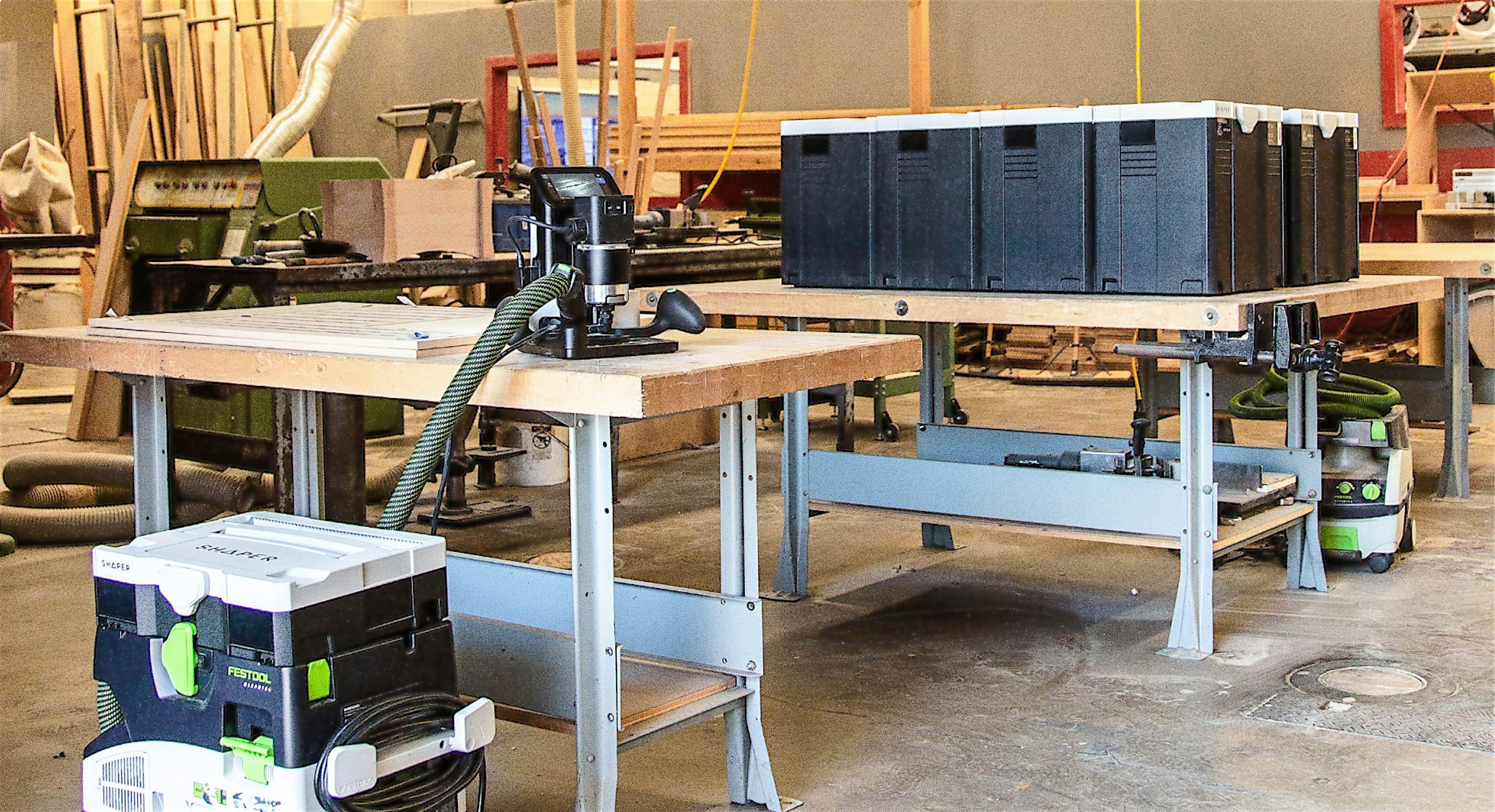 ---
Work with our team to develop a package that's right for your classroom. Whether you're outfitting a new shop or looking to add Origin to your existing class shop, our team of experts is standing by to help.
Customizable
Virtual Training Provided
Lesson plans and guides for the classroom
Download Our Classroom Guide
We've teamed up with educators like you to develop the Shaper Classroom Guide: a collection of projects, tips, and resources to incorporate Origin into your classroom. Download this free guide to learn how you can bring hands-on lessons in precision cutting to the classroom.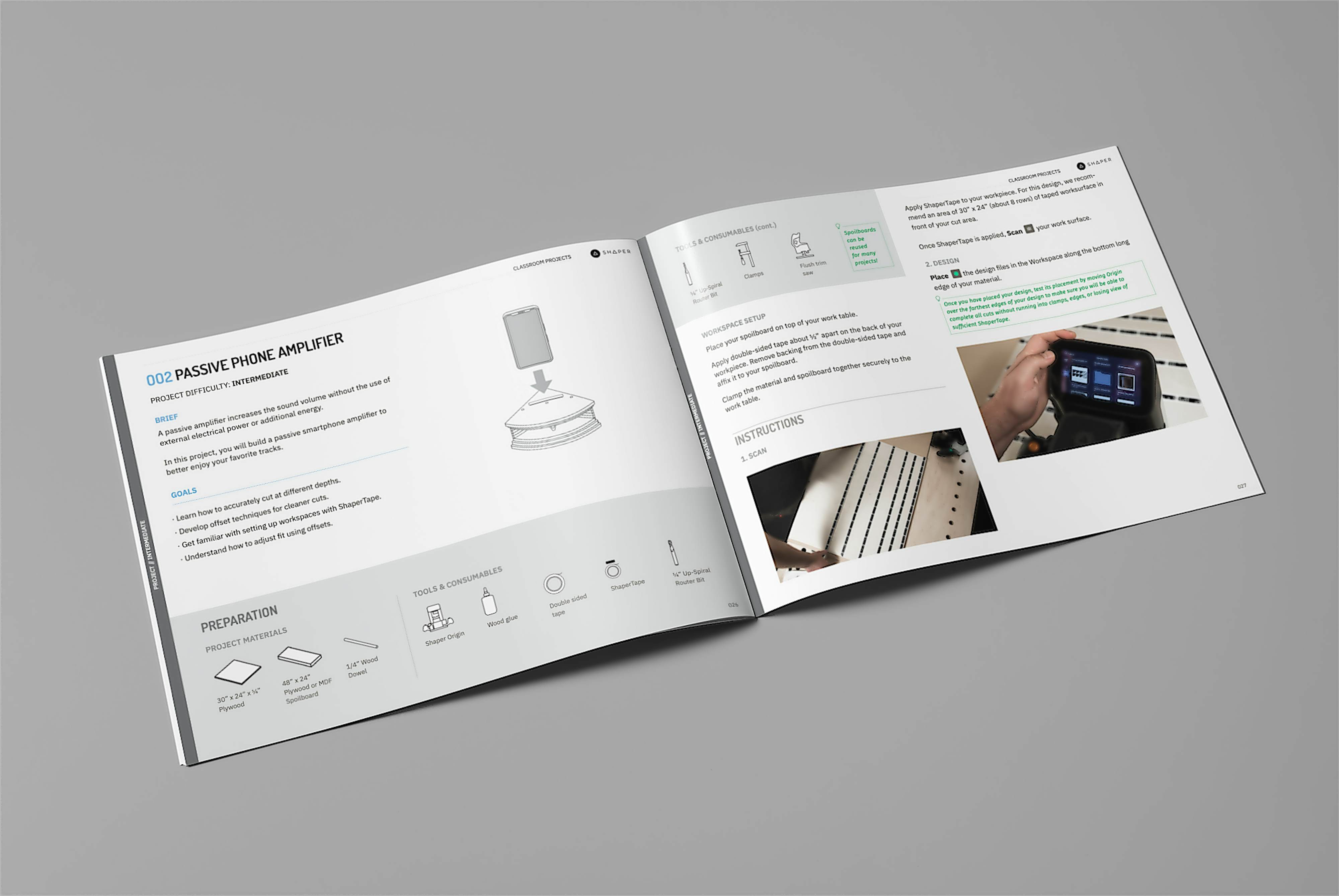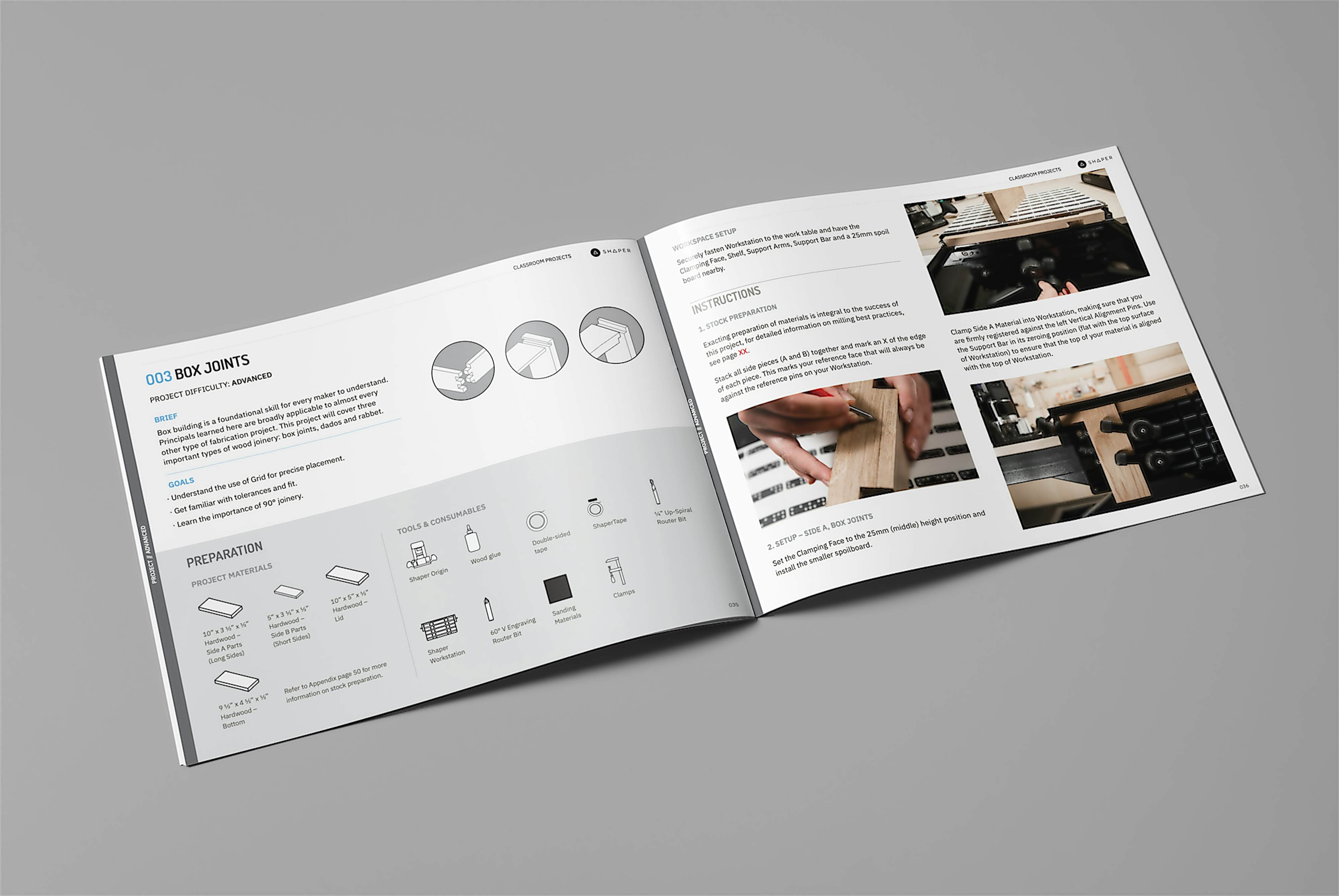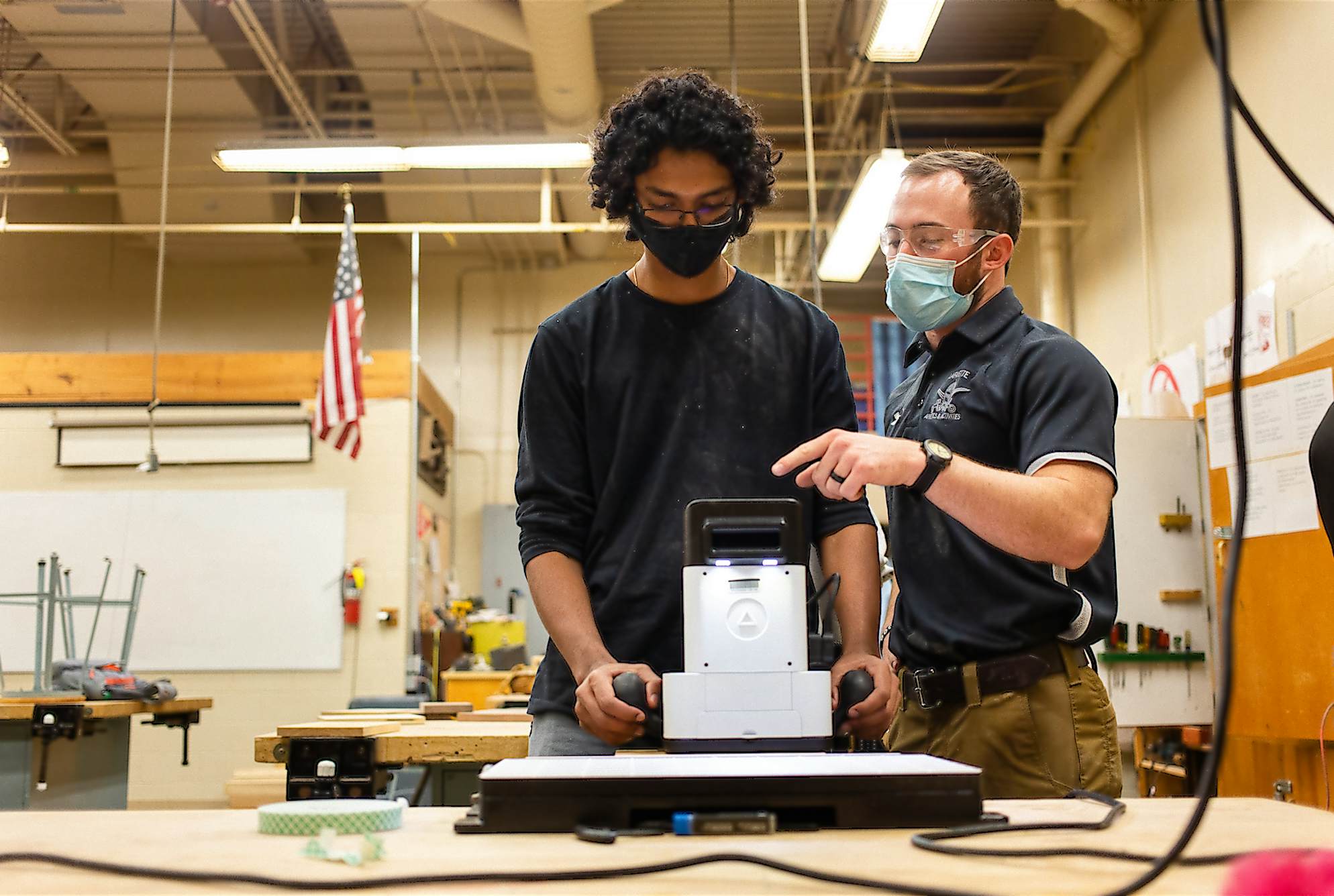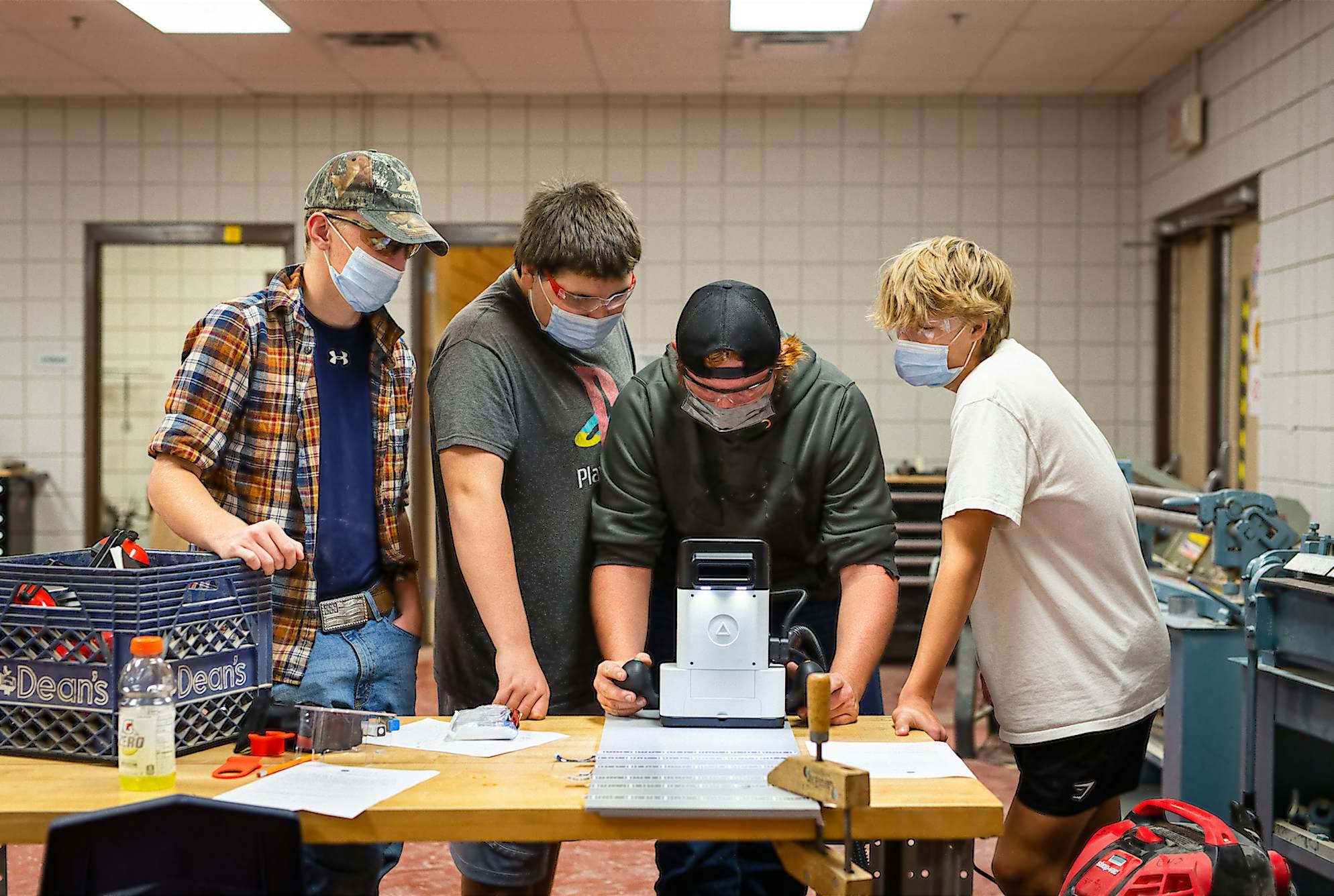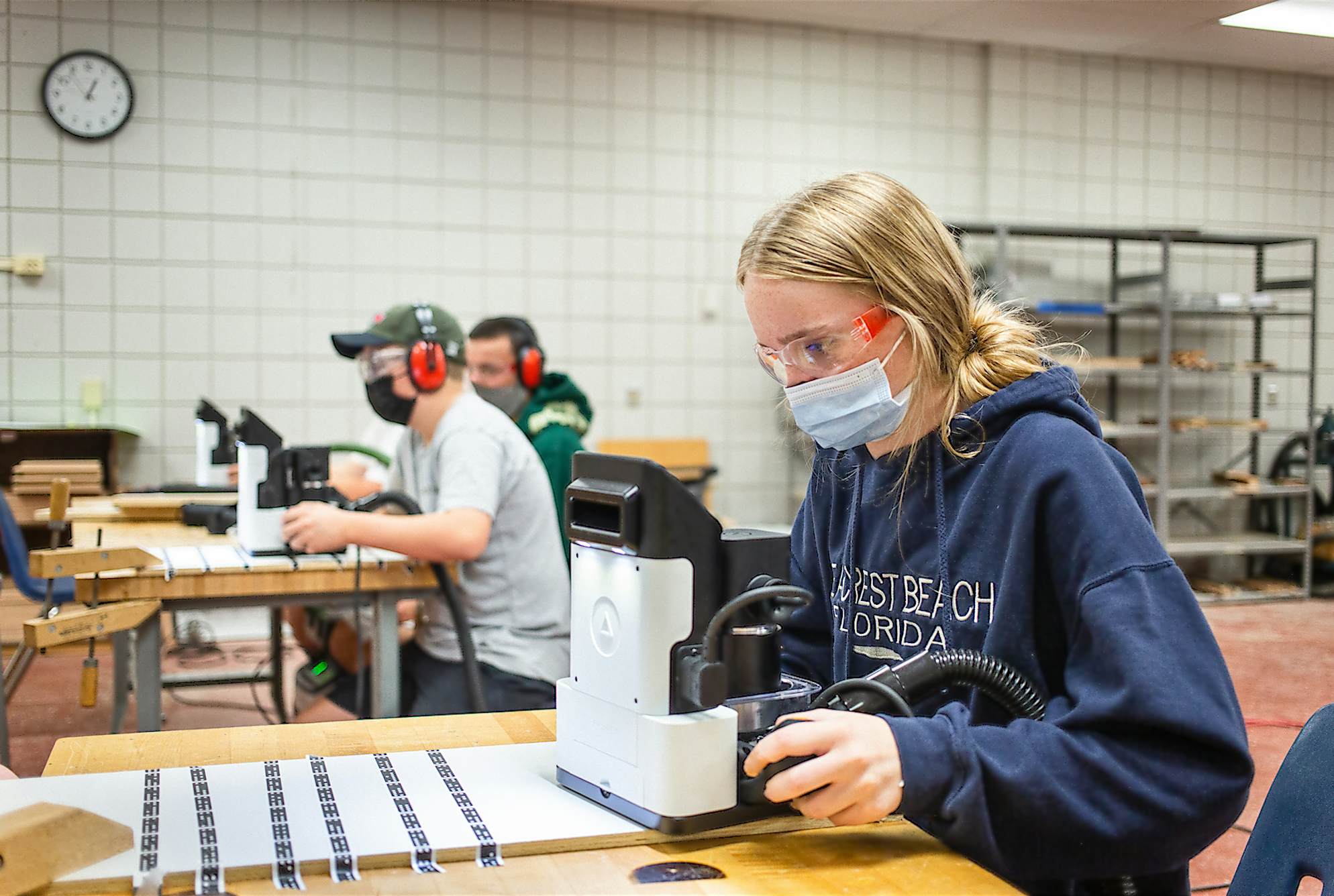 "
When students are curious and engaged, their brains are in a much more receptive state to acquire and retain knowledge.
Mel Goodwin
STEM Coach, Laing Middle School
See Origin in the Classroom
Frequently Asked Questions
---
---
---
---