Shop Notes
Meet Johannes Müller
---

Blending Tradition and Modernity
Johannes Müller is a 25 year-old master carpenter from Germany who is currently graduating as an interior and object designer at the Professional Academy in Garmisch-Partenkirchen, Germany. His aesthetic has been shaped by his intensive training, his practical experience in his parents' carpentry shop, and his travels. "I spent some time in New York—a prime example of small living space. And I was in Thailand, in an area where it's all about aesthetics, tranquility and harmony. I try to unite these two contrasts in my designs using the modern design language of Scandinavian style."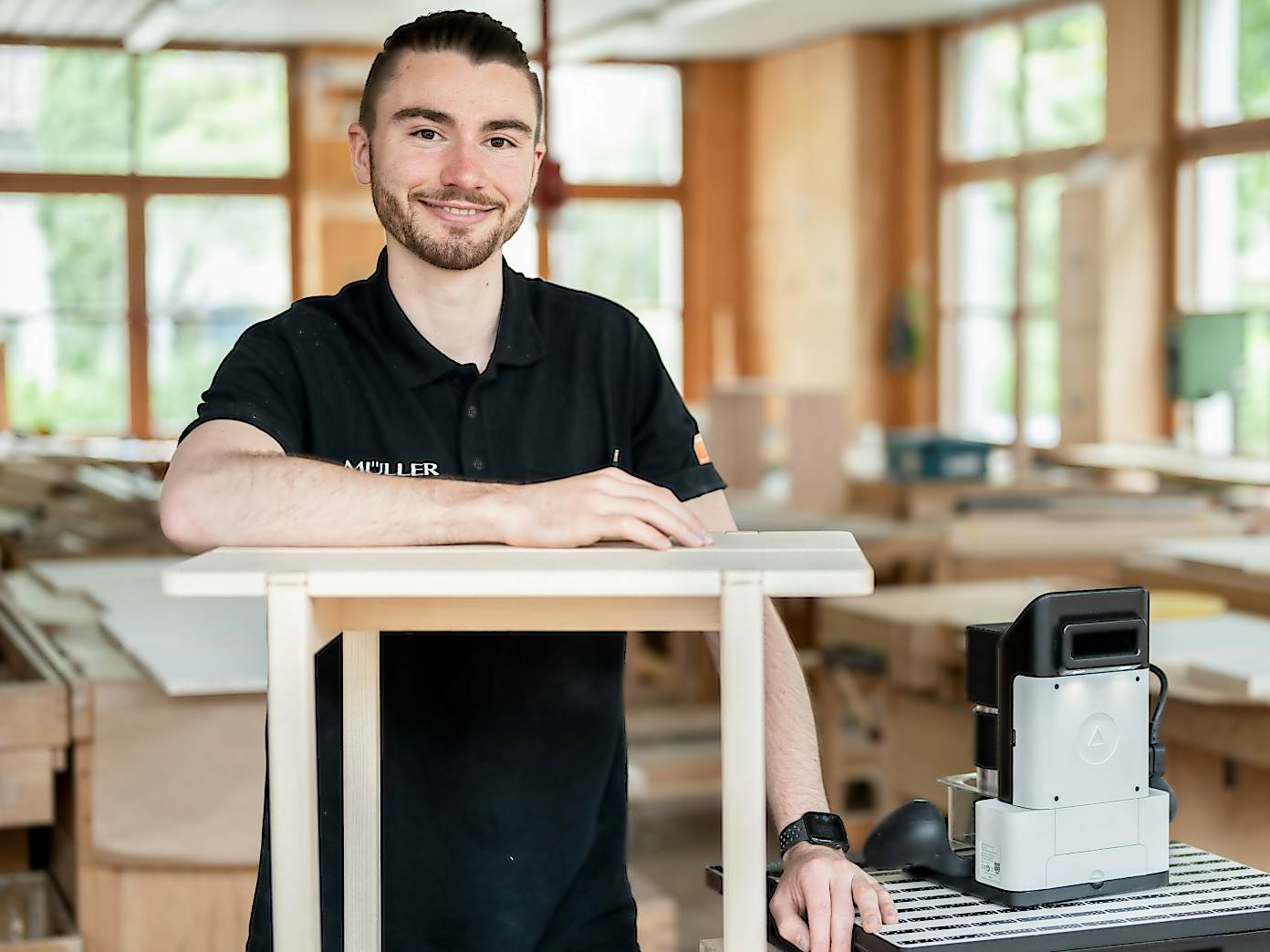 ---
"Formal education refines your sensibility to shapes and objects. You become more confident in your design language."
---
Johannes's fundamental style was strongly influenced by the Professional Academy's atmosphere, evidenced by his use of bright materials, the solid wood, and an ethos of sustainability that infuses all his work. "It's important to me that my furniture is useful, that it might have multiple functions, and that you can enjoy it for many years." This spirit is also evident in Johannes's final project, which was created in collaboration with Shaper.
---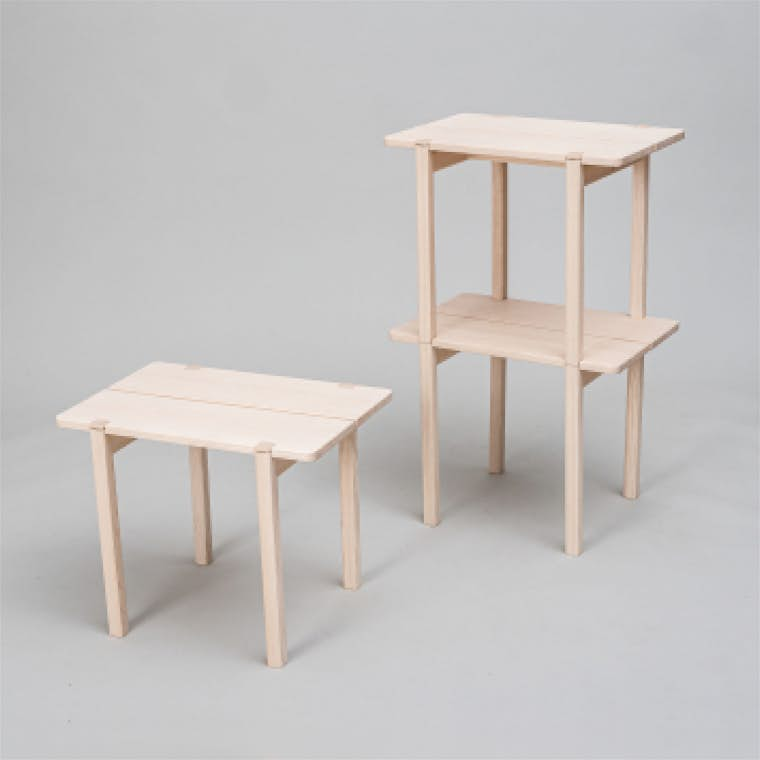 Explore Johannes's Rising Table project on ShaperHub
If you want to bring a piece of modern design into your home, check out Johannes's latest project on ShaperHub. The Rising Table is designed to be used on its own or stacked modularly for flexible use as a table, stool or shelf. Learn traditional and functional woodworking techniques combined with Origin workflows. This project includes step-by-step instructions, photos, and a build video.
---
Progress through Digital Education
Despite its traditional roots, the school in Garmisch also relies on modern manufacturing processes. "We've been very much into digital workflows for a few years now, working with Vectorworks and Rhino, and we also have a 5-axis CNC." Nevertheless, Johannes tries to avoid large machines as much as possible in his work. It's hard to schedule time to use them, and they also consume an enormously amount of electricity. "Origin is flexible, which means you can take it to the workbench, half an hour later the next person takes it to his workbench, and so it moves from place to place and does its job there."
A Creativity Game Changer
Origin has changed how Johannes works. Before he started using Origin, the master carpenter always had to figure out how to make his projects with standard machines. His confidence in Origin and its precise results have increased his courage to try new things. "Now, I just go directly to the workpiece and start cutting right away. That only works if you have the courage to design something like that from the start, because you know you can build it without problems. And if I want to adapt something, the changes are made very quickly and can be implemented immediately. That's a game changer for me."

Johannes first came into contact with Origin during the planning phase for his masterwork. Without CNC in his own shop, he ran into certain roadblocks in his design. "Origin worked great, and I was just thrilled with the possibilities," he says. Since then, he's been using Origin in school, but also on his own. That's one reason why he decided to use it for his current final project as well. "Our school emphasizes material authenticity. We are talking about sustainable solid wood, which means that the table is durable and will last for many many years."
---
"It's incredibly important to me that we consciously design our living space, conserving resources, while also creating products worth creating."
---
Despite his experience and craftsmanship, Johannes has often avoided using sliding dovetails on his designs because of the time and effort involved. For his final project, however, they were necessary to make everything technically correct and durable as well. "I was surprised at how easily it worked with Origin and equally thrilled with the repeatability. If you had a break in between or needed to rearrange, you could just break down your workspace and rebuild it with Workstation and cut again. When I first put it back together, I had kind of a heart attack moment where I was like, "Please work!" But it ended up going great, and that really impressed me."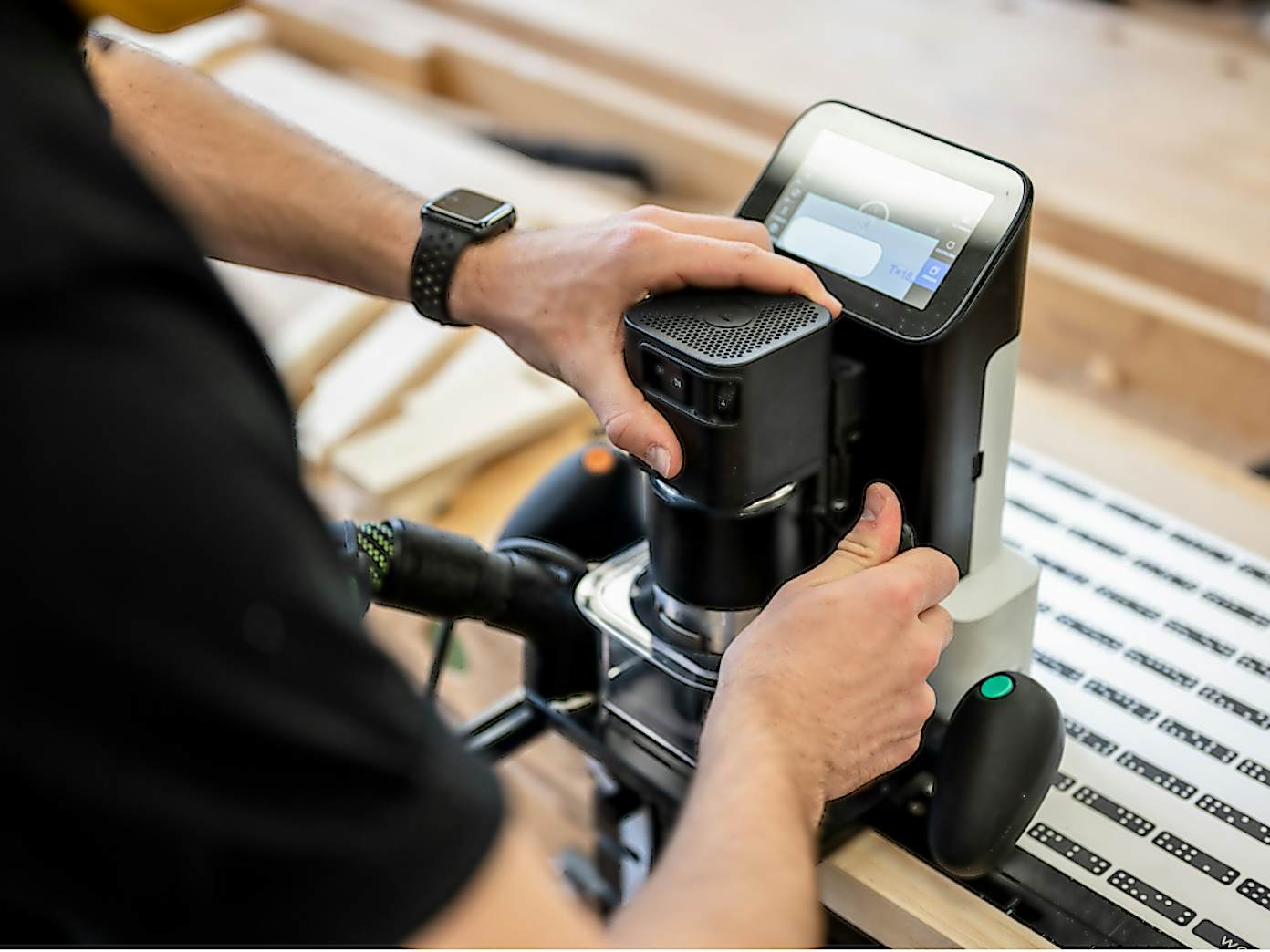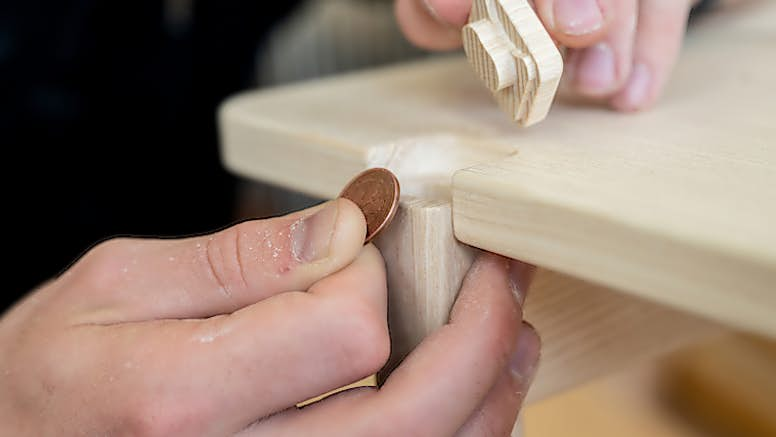 The beauty of pure and simple
Johannes pays attention to the details without getting lost in them. "There are steps that are very important to me, such as rounding off the edges, which is what transforms a raw component into a piece of furniture in the first place." In general, however, he prefers a certain simplicity. "I don't want my furniture to scream, "Hello, here I am!" but rather to fit harmoniously into its overall environment.
Many might consider nine years of training to be arduous, but for Johannes it was a chance to push beyond his limits and develop entirely new potentials as a craftsman. "That's why Origin is more than just a power tool for me. It's one of my favorite tools. And we continue to develop together."
To see more of his work, check out Johannes Müller's site.