Shaper News
September 2019 System Update
---
Receive tips in how to use Origin, inspiring projects and other cool stuff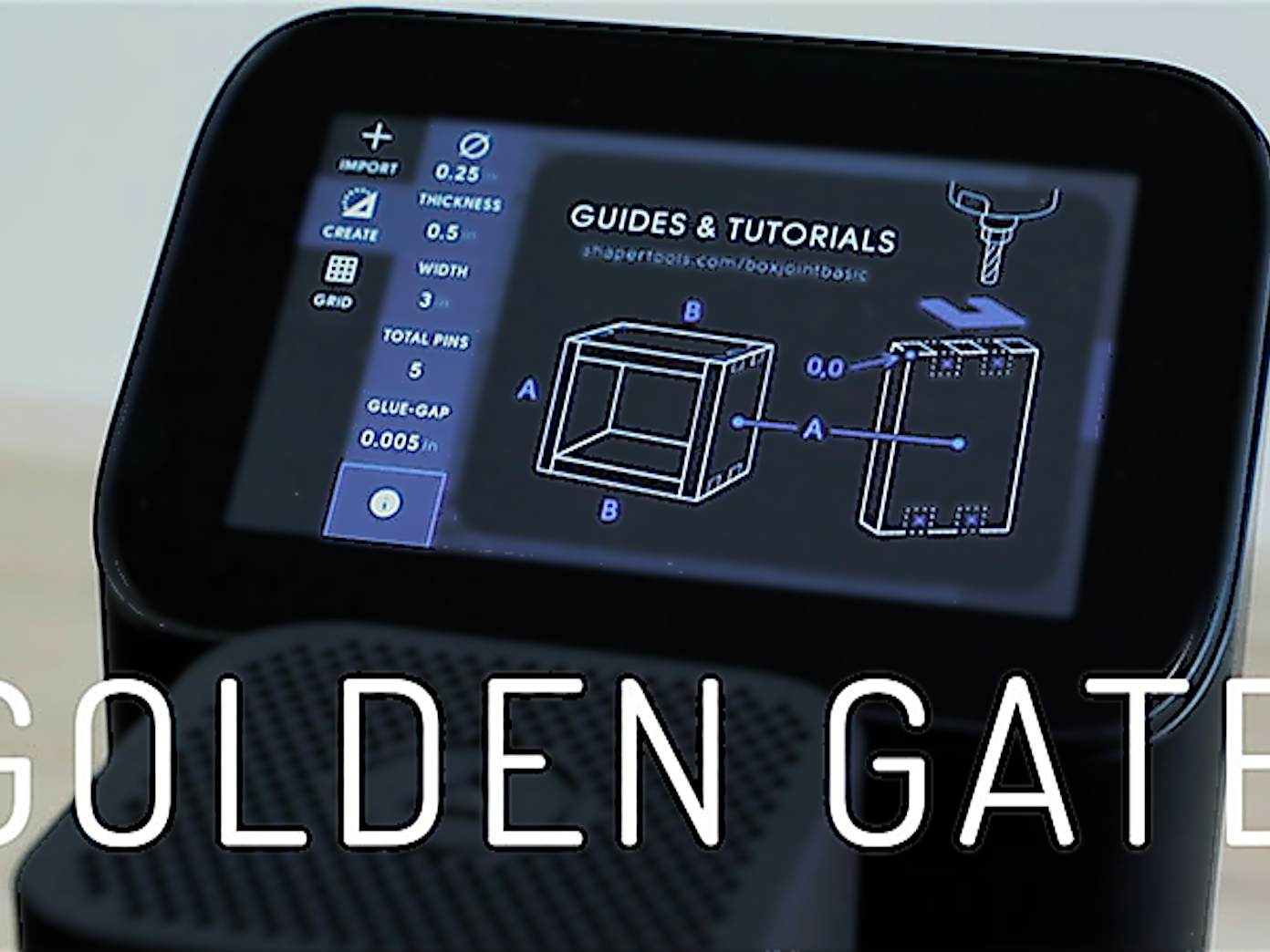 Watch the video below to learn about all the new features in Golden Gate, or keep reading for a full run-down of what you can expect in our latest release.
The biggest change that you'll notice in Golden Gate is the introduction of Extensions for Origin. Extensions are tailor-made expansions to Origin's core feature suite. Think of them as apps for your Origin. Extensions are designed to respond to particular user needs and resolve specific pain points in common workflows.
You'll be able to enable our first two Extensions, Text Basic and Box Joint Basic, as soon as you upgrade to Golden Gate. They're designed to respond to two of the most common feature requests we receive from our users. They make it easy to add on-the-fly text to any Origin project and to create elegant joinery without using design software or physical templates. Check out the short video below to see how Eric used Box Joint Basic and Text Basic to create his custom gin box.
Box Joint Basic makes it a breeze to create and cut precise-fitting joinery on-tool—no computer or physical templates needed! Simply input your joint parameters (stock dimension, pin count, tool diameter and glue gap) and Origin will design your box joint and its mating piece for you.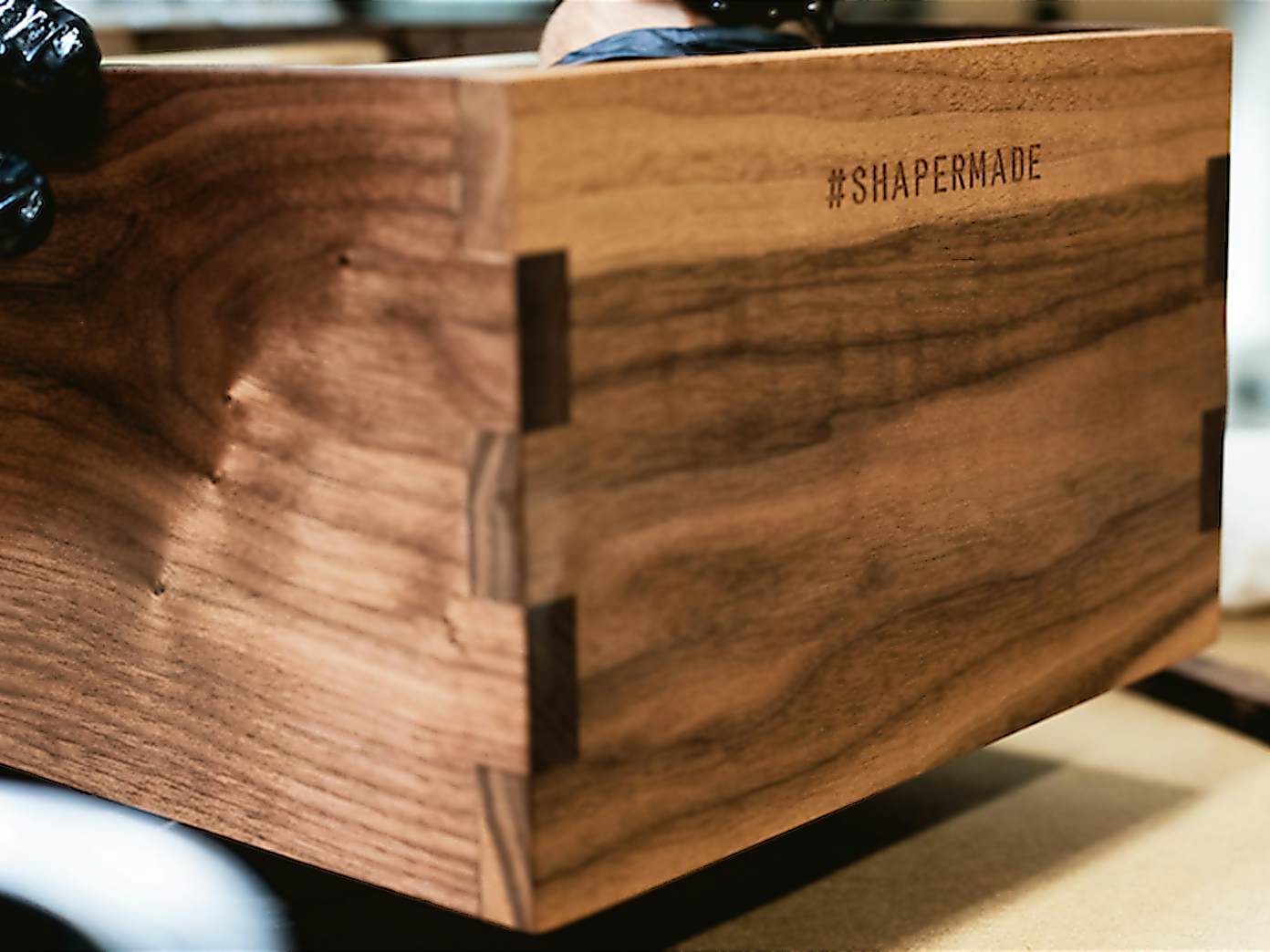 Watch the video below for a full explanation of this powerful Extension. We've also created a comprehensive Box Joint Reference Guide to guide you step-by-step through your first Origin-designed box joint.
These two Extensions are free and available on every Origin that is running Golden Gate software. To enable Extensions, you'll need to log into your ShaperHub account on your Origin once it is running Golden Gate. Extensions will remain enabled on your tool even if you disconnect from Wi-Fi or log into someone else's Profile on Origin.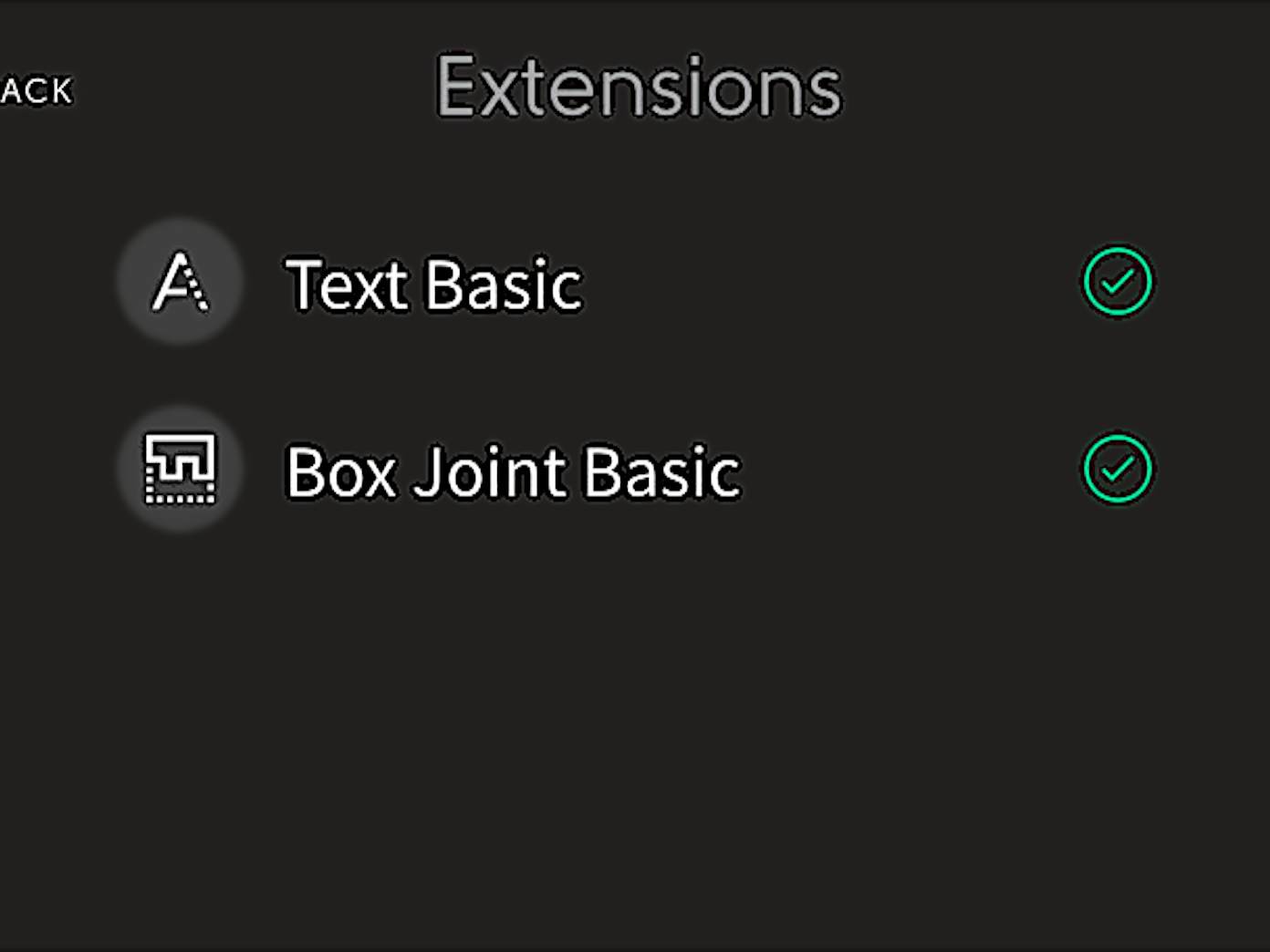 Introducing Extensions to Origin is the centerpiece of the Golden Gate release, but we've also made improvements to software stability, processing speed and overall tool performance. Additionally, you may notice that we've made changes to streamline and clarify the software update flow on your tool, so you'll always know when you're on the latest and greatest software build. Golden Gate will roll out to all Origin users over the course of a week. So, if you don't see a pending update immediately, don't fret.
Each of our software updates (we've released four major updates in the past twelve months) are the culmination of months of hard work in design, development and testing. The release of a new software update is always a source of pride and a great excuse to celebrate around here. It reaffirms our belief that power tools—like their users!—should get better with age. We can't wait to see what our always impressive user community does with these improvements and new features.
Things are moving fast here at Shaper and it's not just software updates and Extensions that are keeping us busy! Our in-house design service—Shaper Assist—is now running full steam ahead. If this is the first you've heard about Assist, you can learn more here.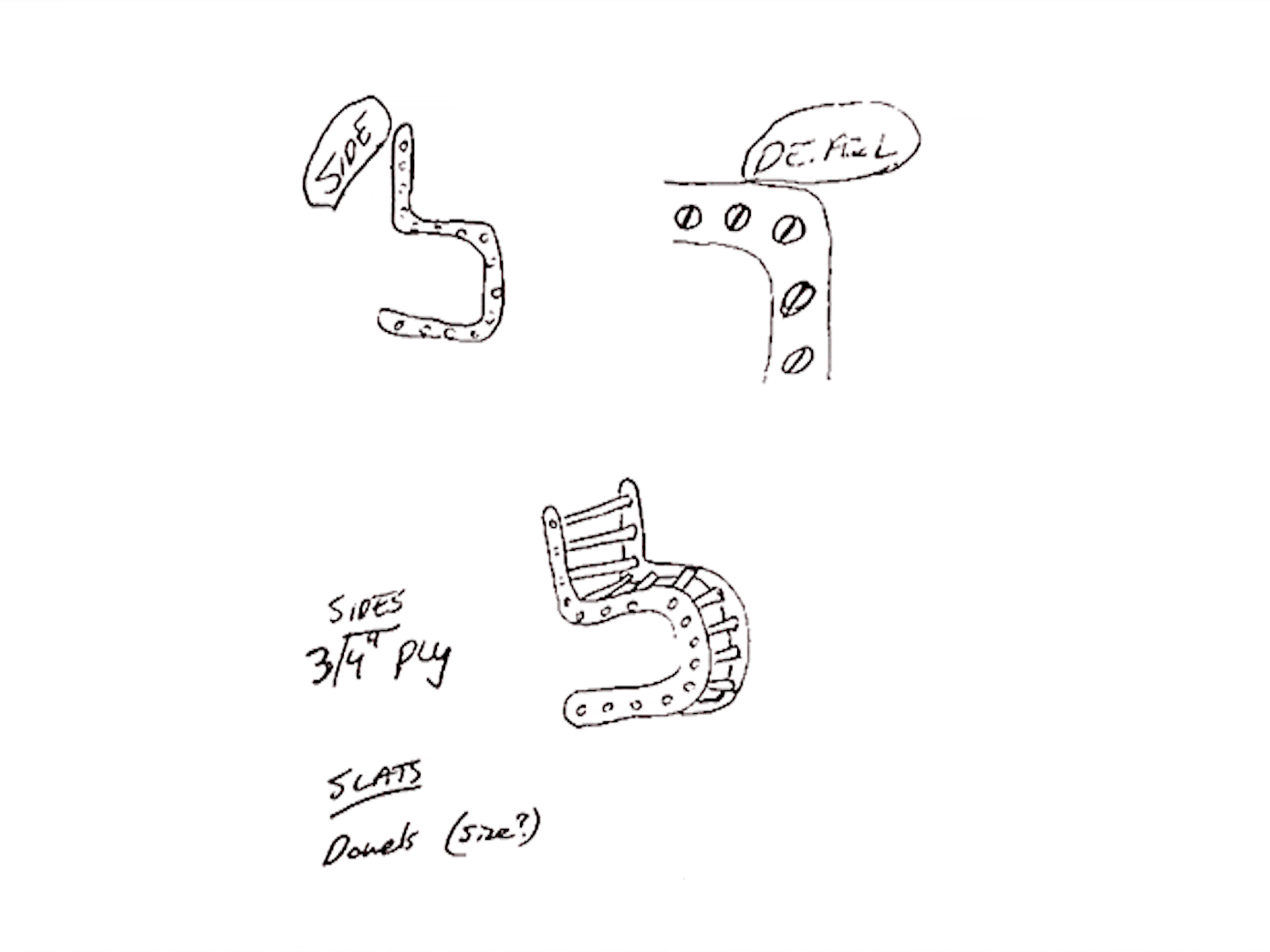 And if you haven't tried it out for yourself yet, you can submit a project request here. You can submit a request for free; once you've agreed to the project quote, the Assist team will work with you to make your design a cut-ready reality. If you have a project that's been simmering on a back burner in your mind, Assist can be just the thing to give you the added boost to turn a cool idea into a successful project.
Finally, we're continuing to make updates and improvements to ShaperHub, including improved search functionality and the ability to 'star' your favorite projects. Make sure you add your most recent projects to ShaperHub and if you share your projects on social media, hashtag them #shapermade so we can follow along as you start to put Golden Gate through its paces!
For a complete list of fixes and new features visit the Golden Gate Release Notes.