Shop Notes
Meet Gary Banks
---


Small Shop, Big Ideas
Bank's Carpentry is a modest workshop nestled in the middle of bustling Central London. Space-savingly furnished, Systainers are stacked neatly along the wall and a sliding table saw takes up most of the remaining space. On the workbench, a laptop displays the 3D model of a special project recently completed by owner and master joiner Gary Banks and his team.
"We're all about bespoke. Different contours, radii, profiles and materials. Customers just want something out of the ordinary," says Gary. "Thanks to Origin's flexibility and precision, I can do just that. And I can even do it in my small workshop."
It's all in the mix
For Gary, carpentry is not just work—it is his great passion, which he has been practising with heart and soul for over twenty years. "It's just special to create something new every day and to do it with my own hands," he says. With one eye turned always toward his craft's history, Bank's Carpentry has already taken steps into the digital world of woodworking.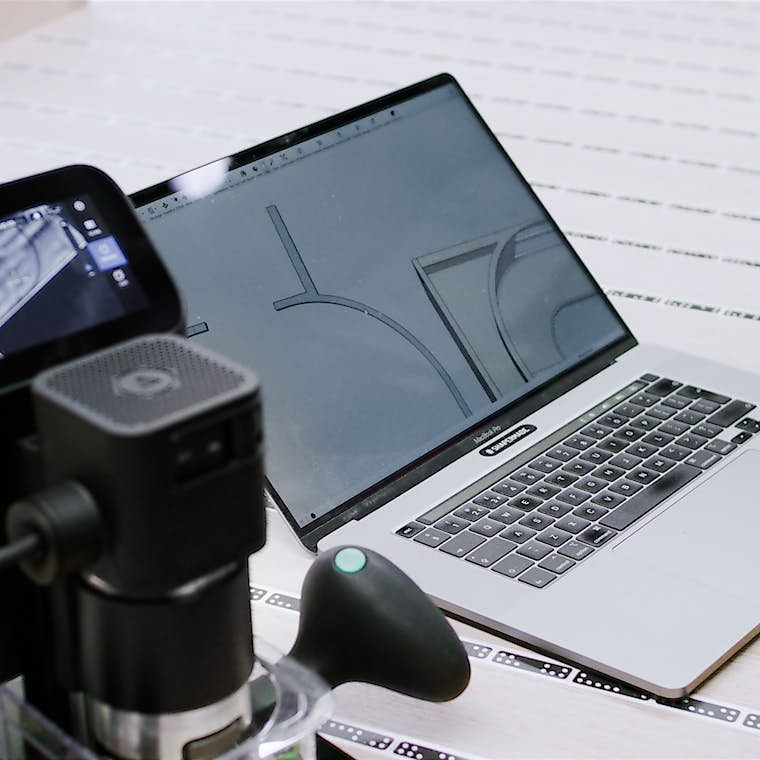 He uses CAD software as well as CNC technology to fabricate his projects. "I've always been excited about computers, software and all digital tools," Gary says. "That's why I knew right away how well Origin would fit into our workflows. It has something of a classic hand tool, yet it's digital and smart."
---
It's just nice that we can draw something and it's instantly transferred to Origin and the result is exactly how we want it.
---
Large format? No problem!
"A lot of people might think Origin is only for small jobs, details or sight lines. However, we often use Origin to make large scale parts or templates, with curves and radii," Gary explains.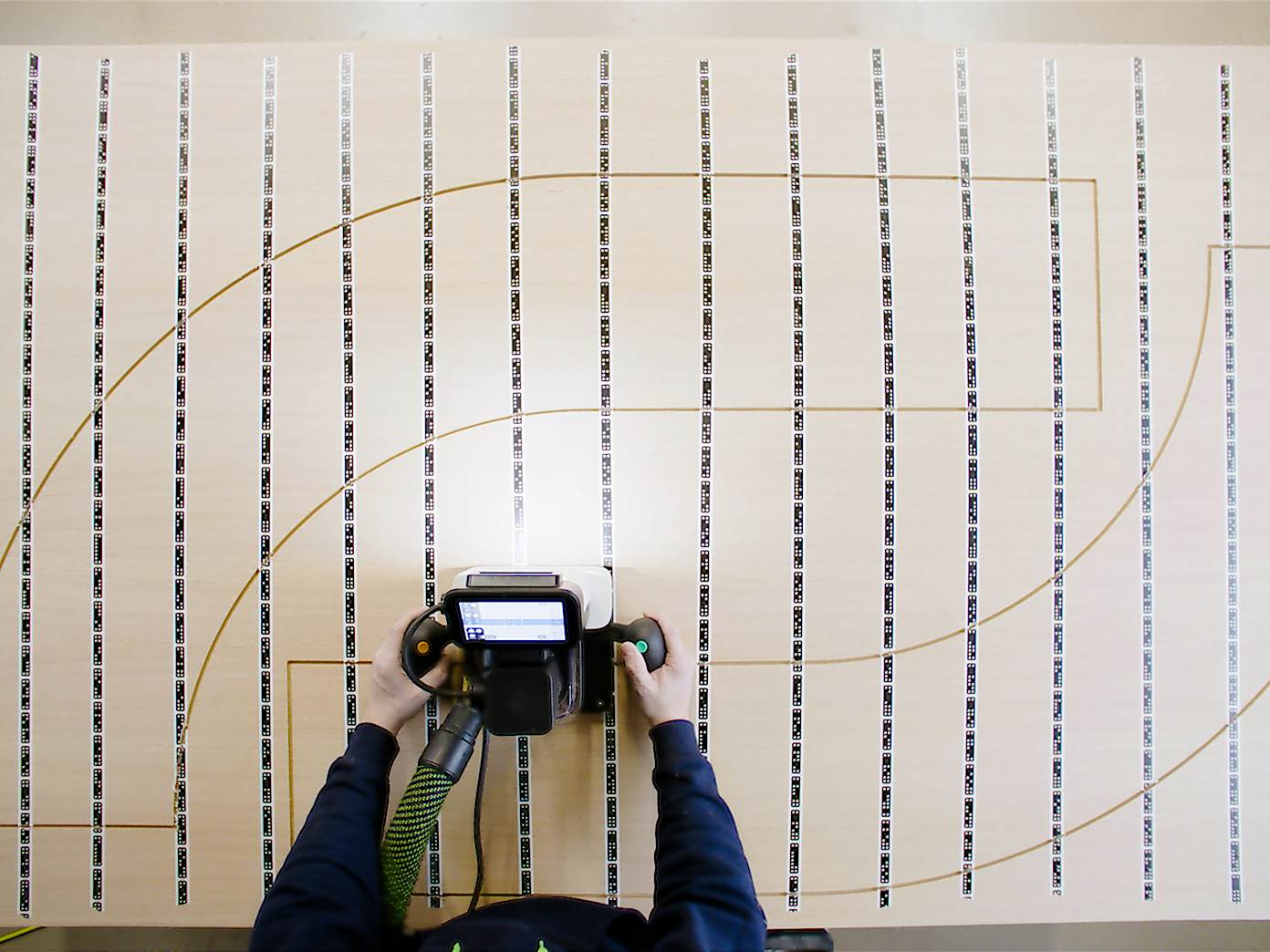 In the past, he had to create elaborate jigs and make large templates. Now, a CAD drawing is enough. "I can just export the data with a few clicks and synchronise it with Origin. And at the end, I know I'm getting the perfect result." These efficiency gains have already begun to make a difference to his business.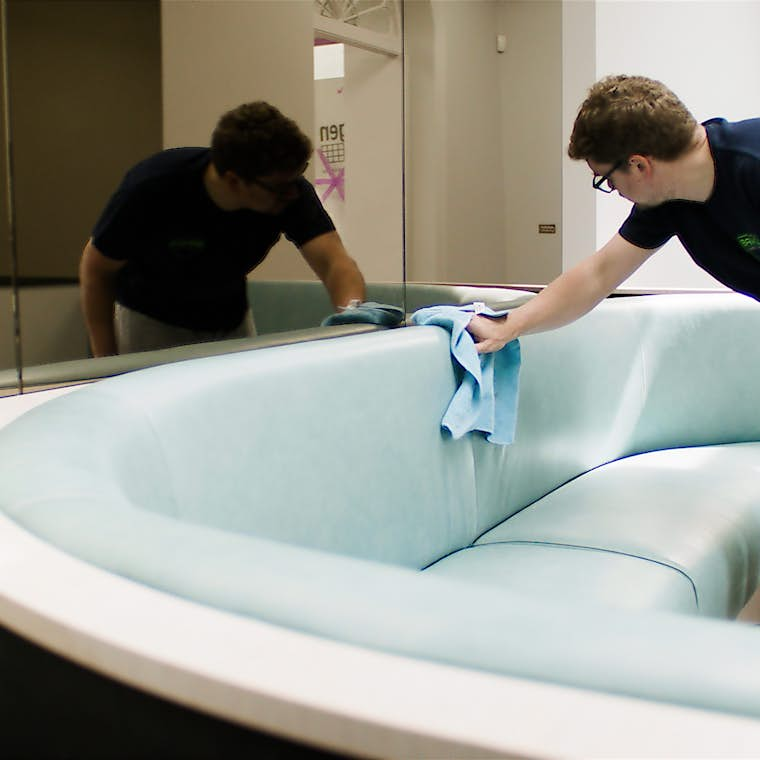 Gary handles his customers' special requests with ease thanks to improved workflows and confidence in his skills. He no longer worries about the extravagant orders; he has fun with them. "When I was asked to do this job for a very large seating area and knew we had to do these big curves and radii, I immediately thought of Origin," he says.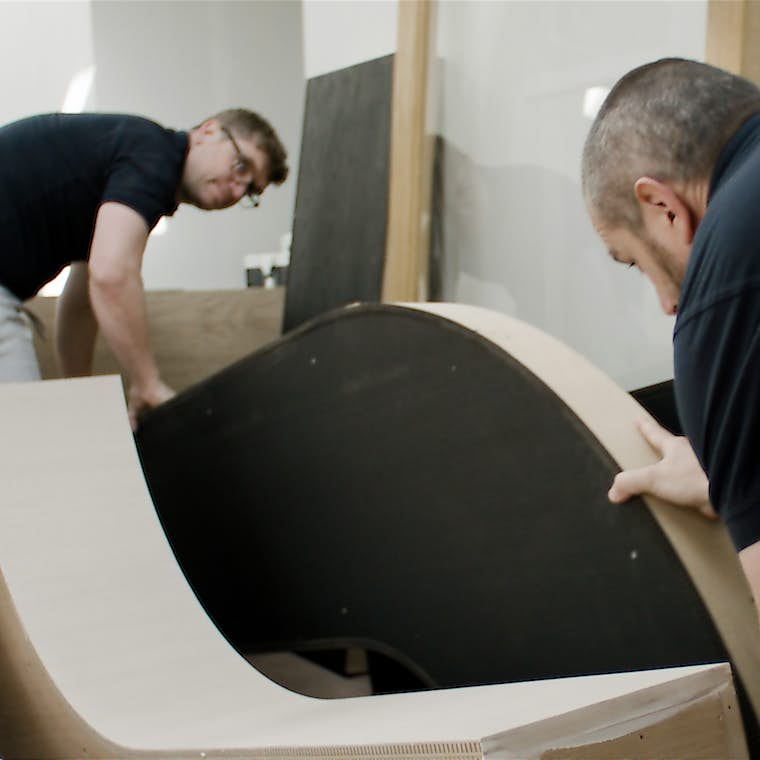 Despite the scale of the project, he relied on Origin. "I had absolutely no doubts. As long as my drawings are correct, I know Origin will do exactly what I want and need."
Staying in control
Buying a large CNC was not an option for Gary, he says."We're a small company —we have a small workshop. That's why size is another important benefit of Origin for our shop."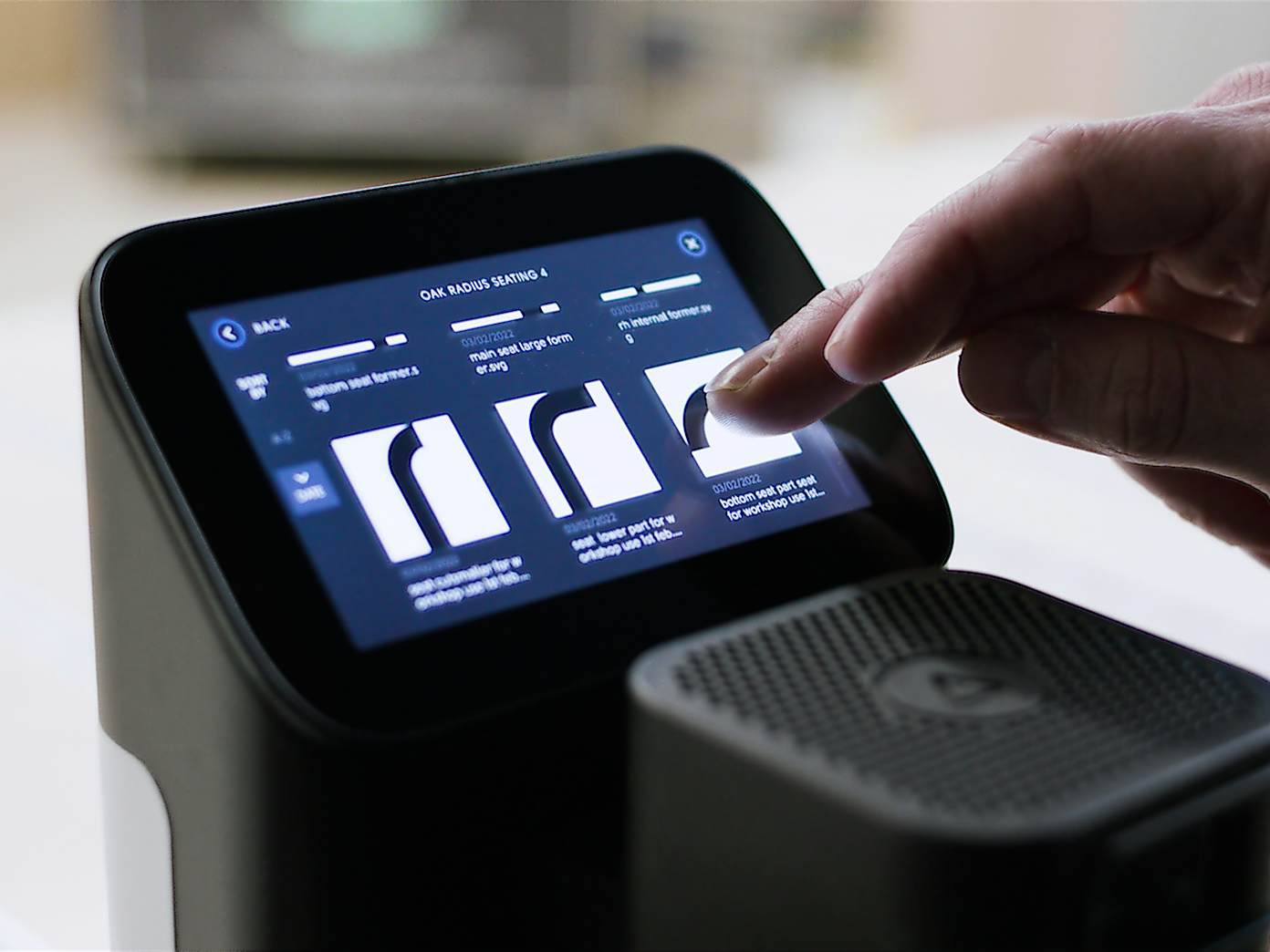 In addition to the positive space and cost benefits, Gary likes to remain directly involved in the manufacturing process, to be hands-on and close to the material. "With a large CNC, I only prepare my data and load the machine. I would miss the craftsmanship." With Origin, he likes the feeling of still being in control—and above all, to have the freedom to make adjustments on the fly. "I can take Origin off the workpiece and check a fitting, for example. If it doesn't fit perfectly yet, I can simply rework it by tenths with Origin. That wouldn't be so easy with a stationary CNC."
---
With a stationary CNC, I would miss the craftsmanship.
---
Gary shares his projects on Facebook, Instagram and other social media to keep the community and potential customers up to date with his work. It helps him convey to the outside world how much passion he puts into the job. "I think that's also something that sets me apart from others. The whole story behind furniture making and my enthusiasm for it."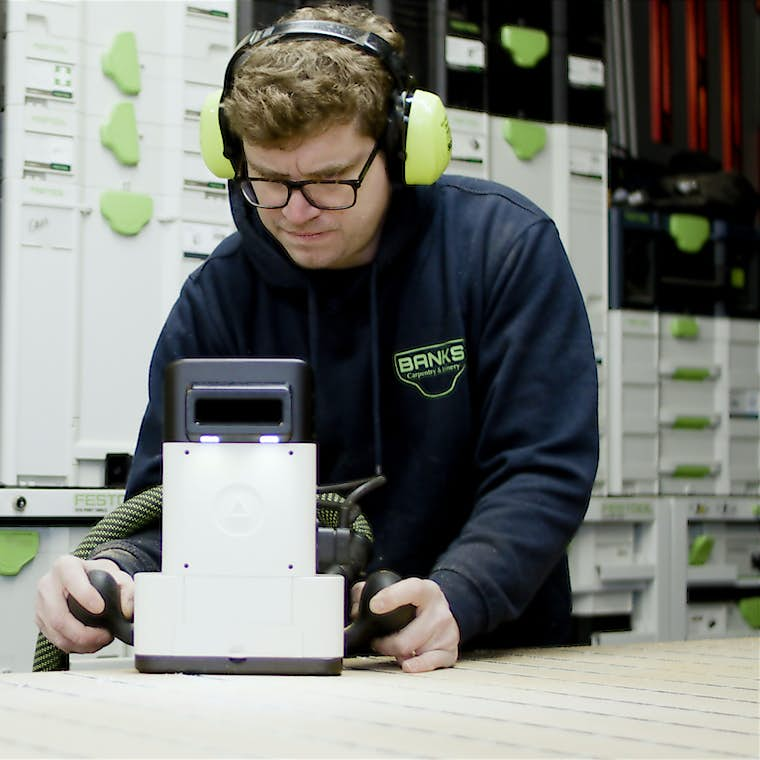 And of course, he often gets questions about how he made certain things. "When I tell them I did it with Origin, the customers are always overwhelmed by what can be done with such a handy tool and how precise the results are in the end."
---
You never stop learning
Adding Origin to his shop has helped Gary approach new projects with more confidence and enjoyment. 
At the same time, he stresses that he also enjoys challenges. "There's always room for improvement, but with the right tools and attitude, I can do my best every day. And the beauty of Origin is that I can evolve along with the tool." So today, when the question comes up if Gary can make something specific happen, he answers: "Yes, we can."