Our Back to the Shop Deal is ending soon. Save over $450!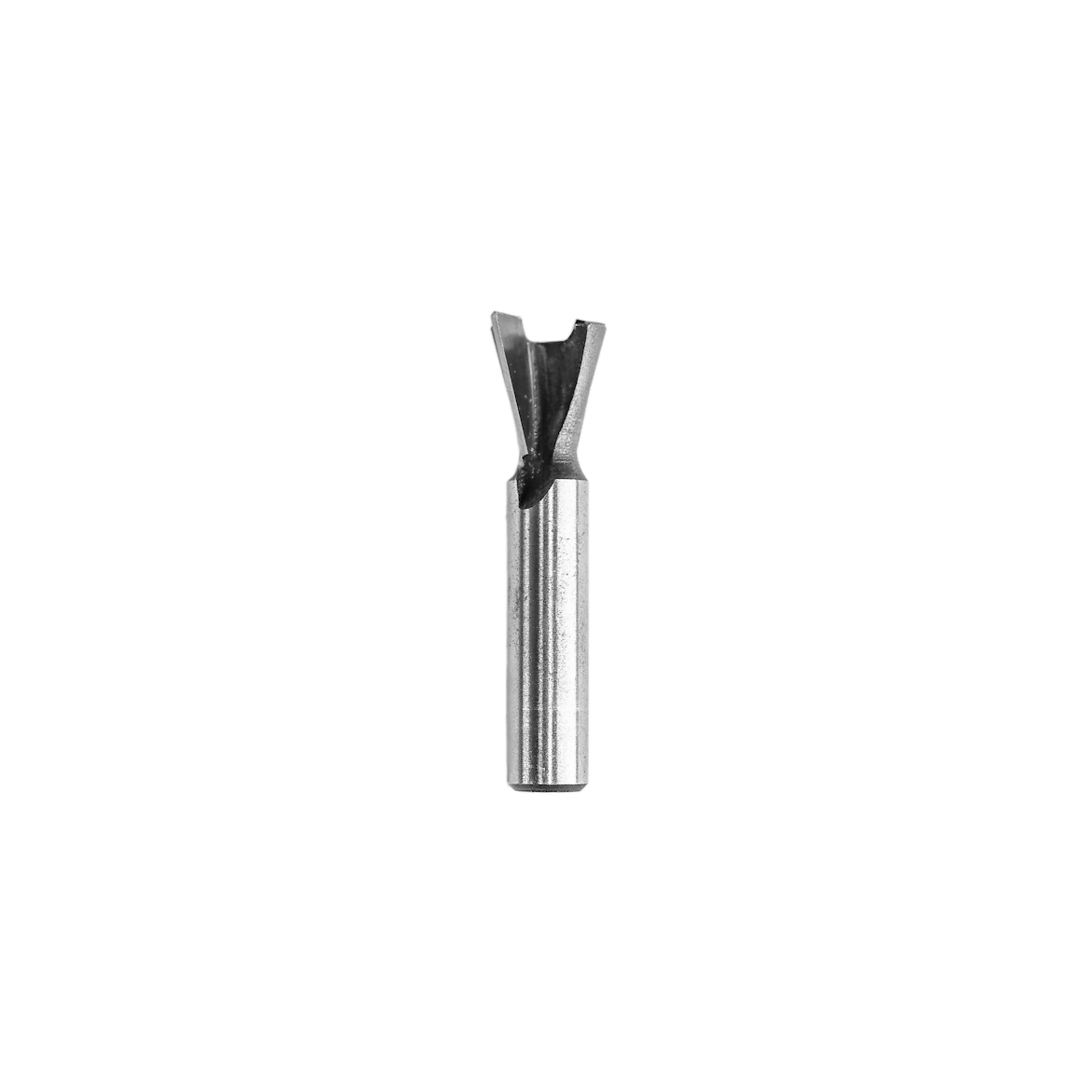 15º Dovetail Router Bit
Cut traditional dovetails, sliding dovetails, half-blind dovetails
Ideal for cutting in hardwood
Dual edges and brazed carbide composition for strength
Use with the 8 mm collet
Product ships in 2-5 days
Shipping cost and delivery options are calculated in the checkout. Delivery time and costs vary based on your location.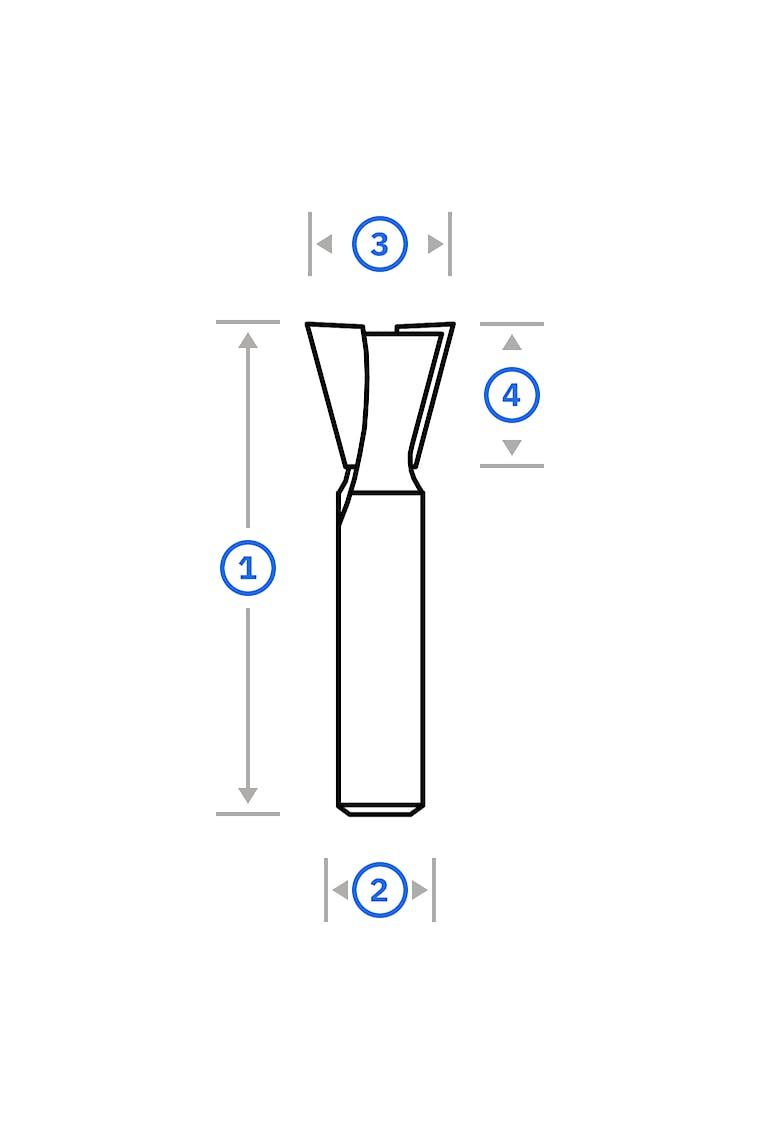 Product Overview
This 15° dovetail bit can be your go-to bit for all your dovetail joinery. Dual-edged brazed carbide blades cut consistently and accurately in even the hardest woods. Its 15° incline is designed for European designs (the American dovetail is typically 14°), giving you greater freedom to take on a wider variety of projects.
Overall Length: 46 mm

Shank Diameter: 8 mm

Cutter Diameter: 13.8 mm

Cutter Length: 13.5 mm

Geometry: Dovetail, 15°

Material: Brazed Carbide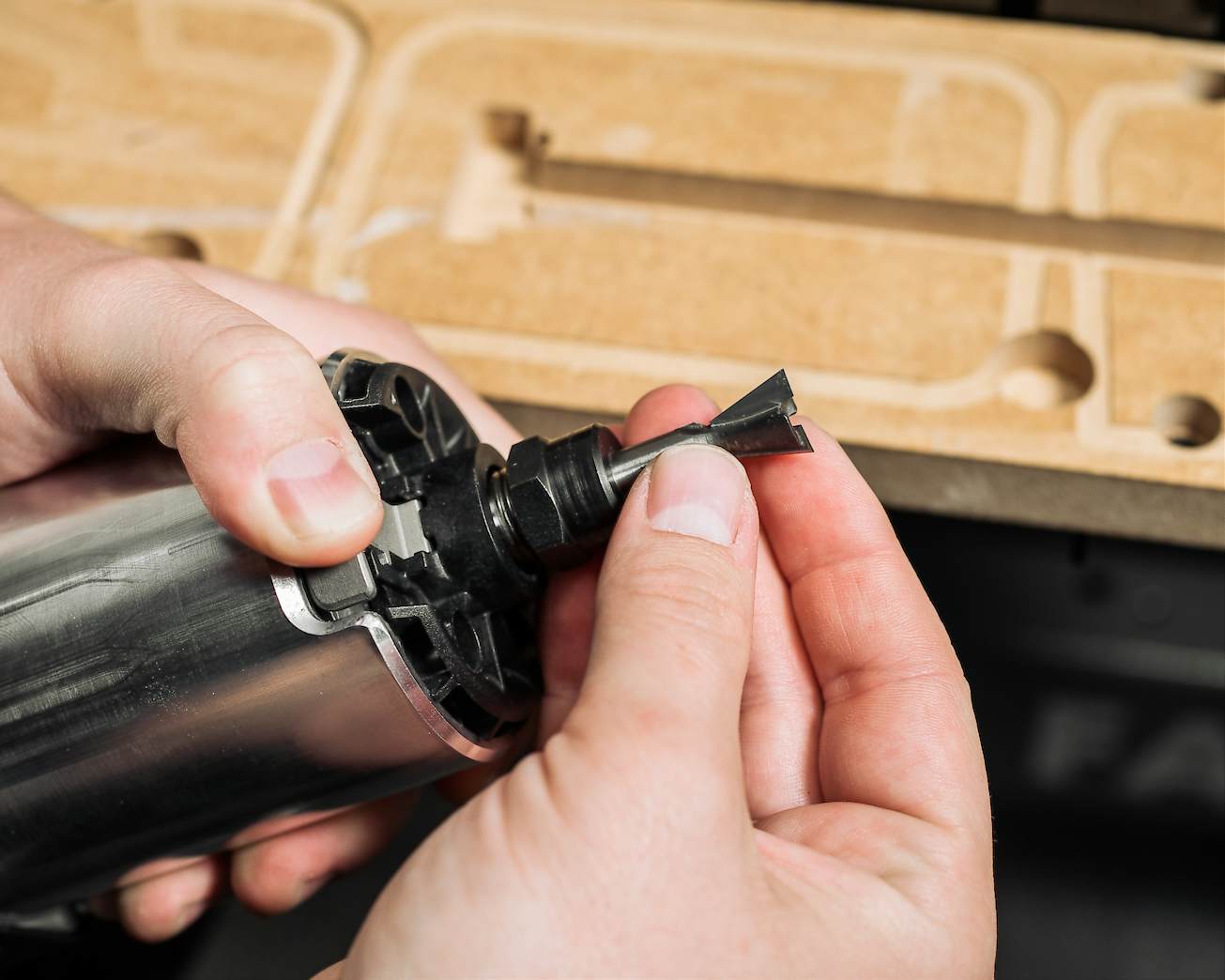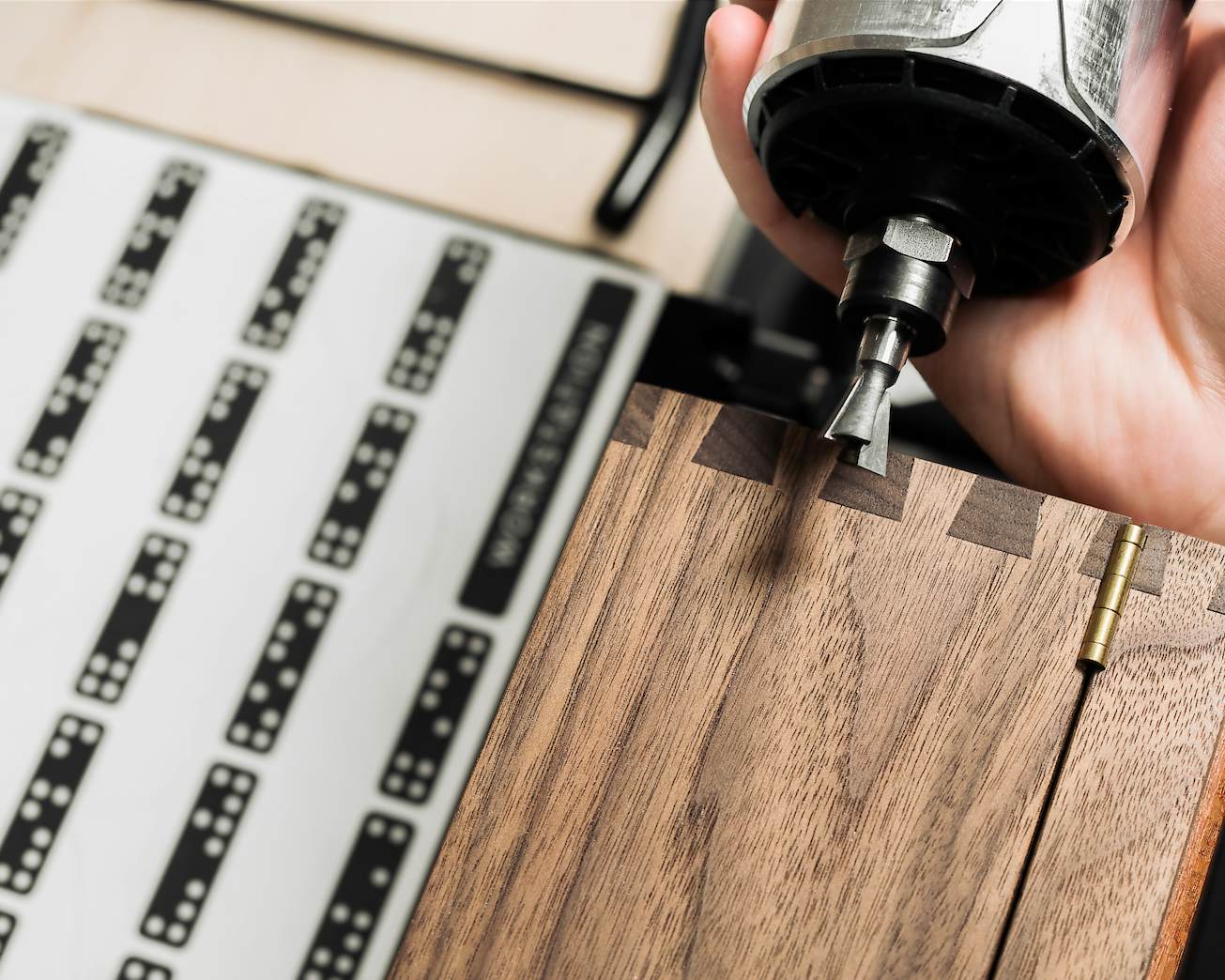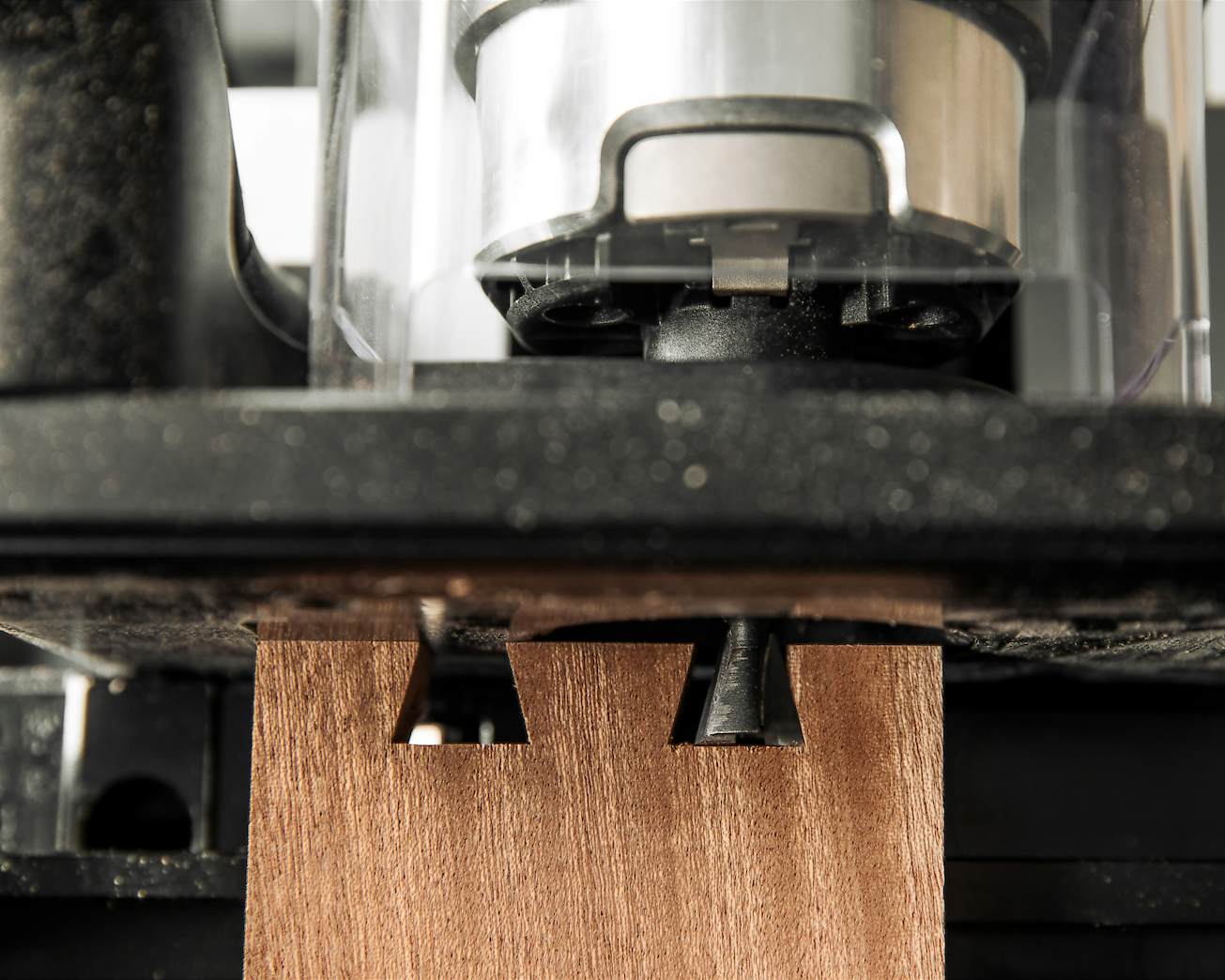 ---
Is this router bit compatible with Origin?
How can I maintain my cutters?
Resin, sap, and adhesives will build up on your cutter edge over time. This generates more friction on your cutter and accelerates edge degradation. Keep your cutters clean with a small brass brush, citrus cleaner and a rag.