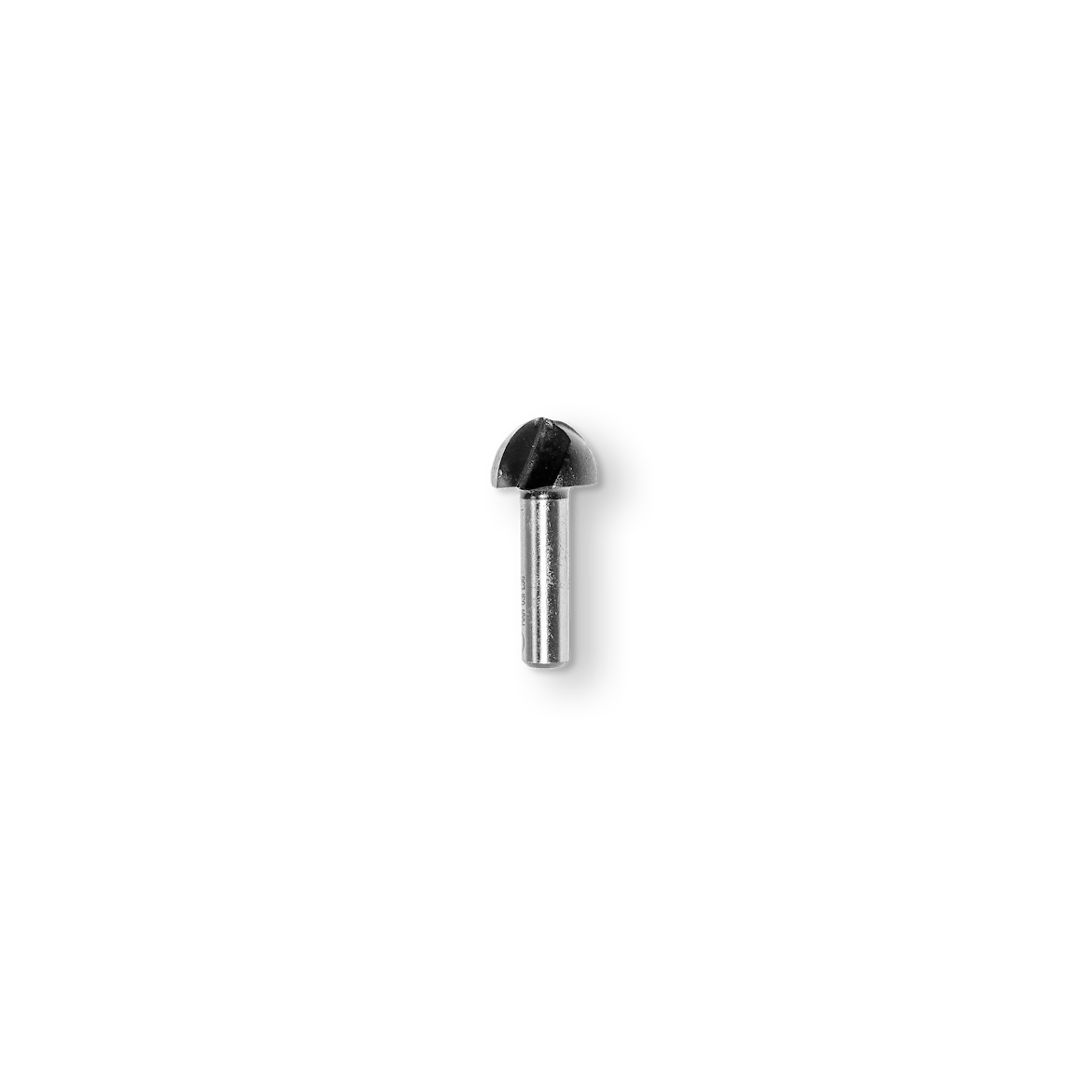 19.4mm X 11mm Coving Router Bit
Useful for decorative edging and juice grooves on signage, cutting boards, and more
Two brazed carbide cutting edges; center-cutting for safe plunging with Origin
Effective in hardwoods, softwoods and acrylics
Product ships in 2-5 days
Shipping cost and delivery options are calculated at checkout. Delivery time and cost vary based on your location.
19.4mm X 11mm Coving Router Bit - SF1-8-REC
Product Overview
This 19.4 mm x 11 mm Coving Bit is a valuable tool to help you add a distinctive profiling to your piece or for unique detailing work. Whether you're detailing drawer fronts or designing picture frames, this double-edged bit provides a reliable and long-lasting solution for smooth, classic cove profiles.
Overall Length: 41 mm

Shank Diameter: 8 mm

Cutter Diameter: 19.4 mm

Cutter Length: 11 mm

Geometry: Upcut, Rounded profile, 2 flute

Material: Solid Carbide
---
Is this router bit compatible with Origin?
Yes, this bit's shank will fit in Origins 8 mm collet.
How can I maintain my cutters?
Resin, sap, and adhesives will build up on your cutter edge over time. This generates more friction on your cutter and accelerates edge degradation. Keep your cutters clean with a small brass brush, citrus cleaner and a rag.