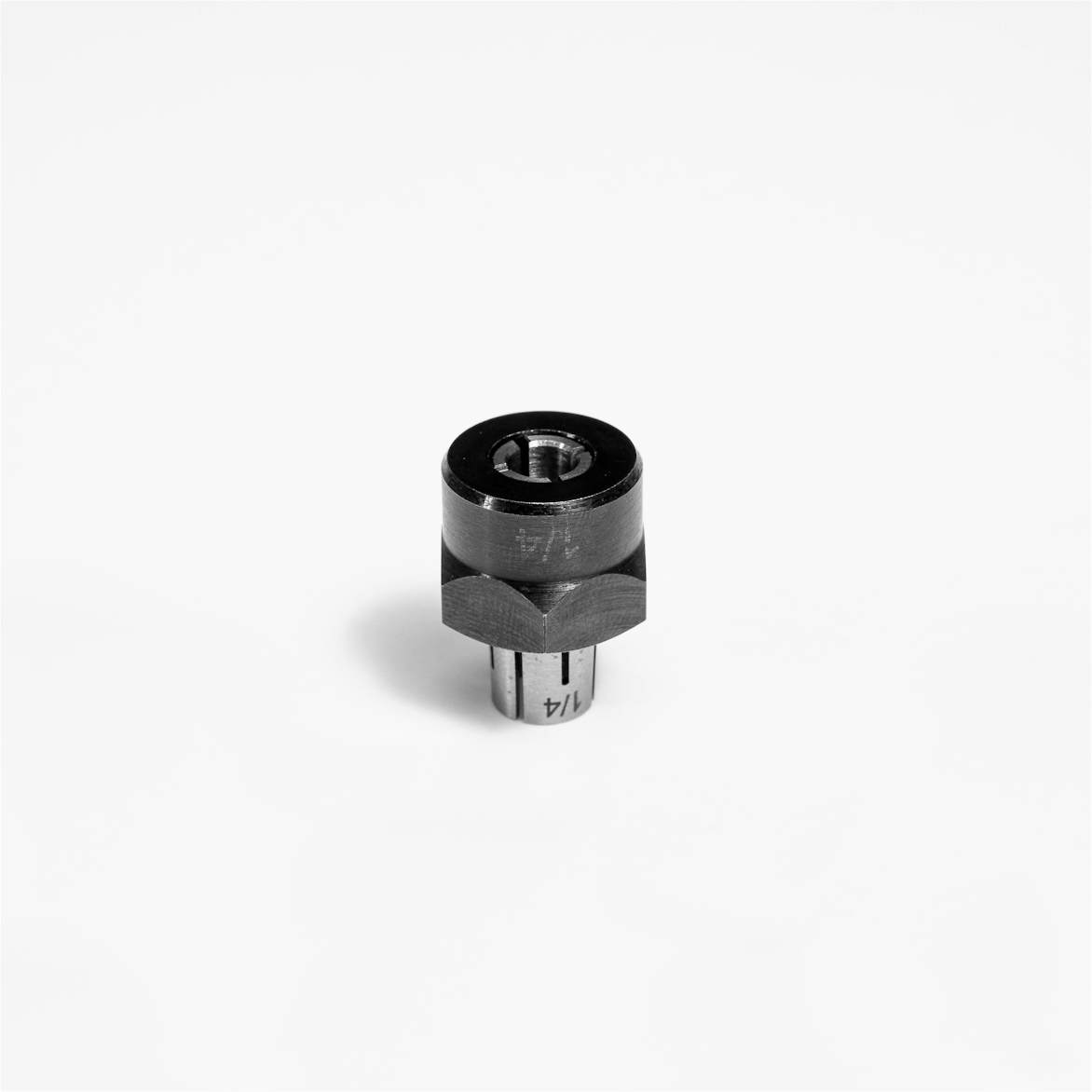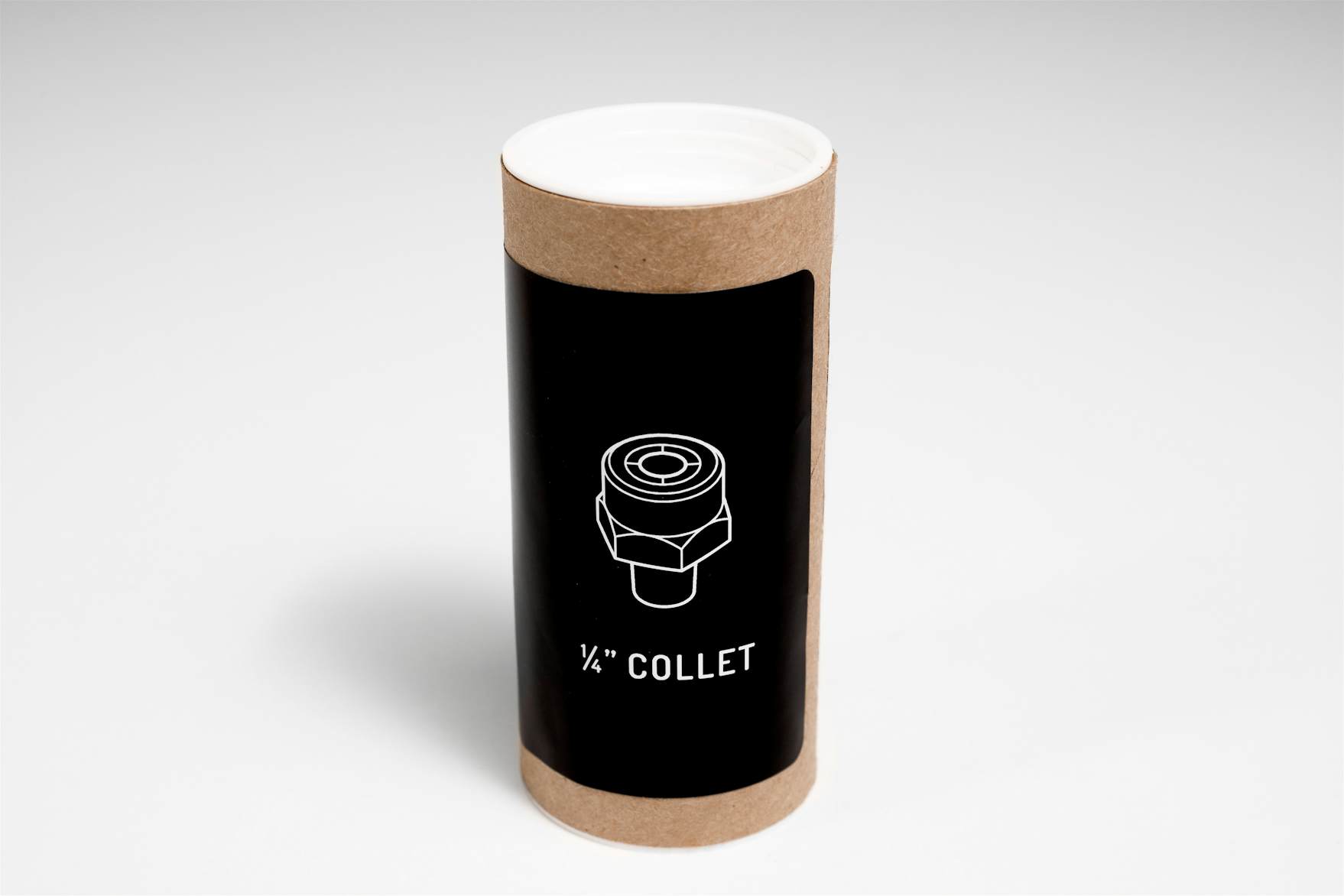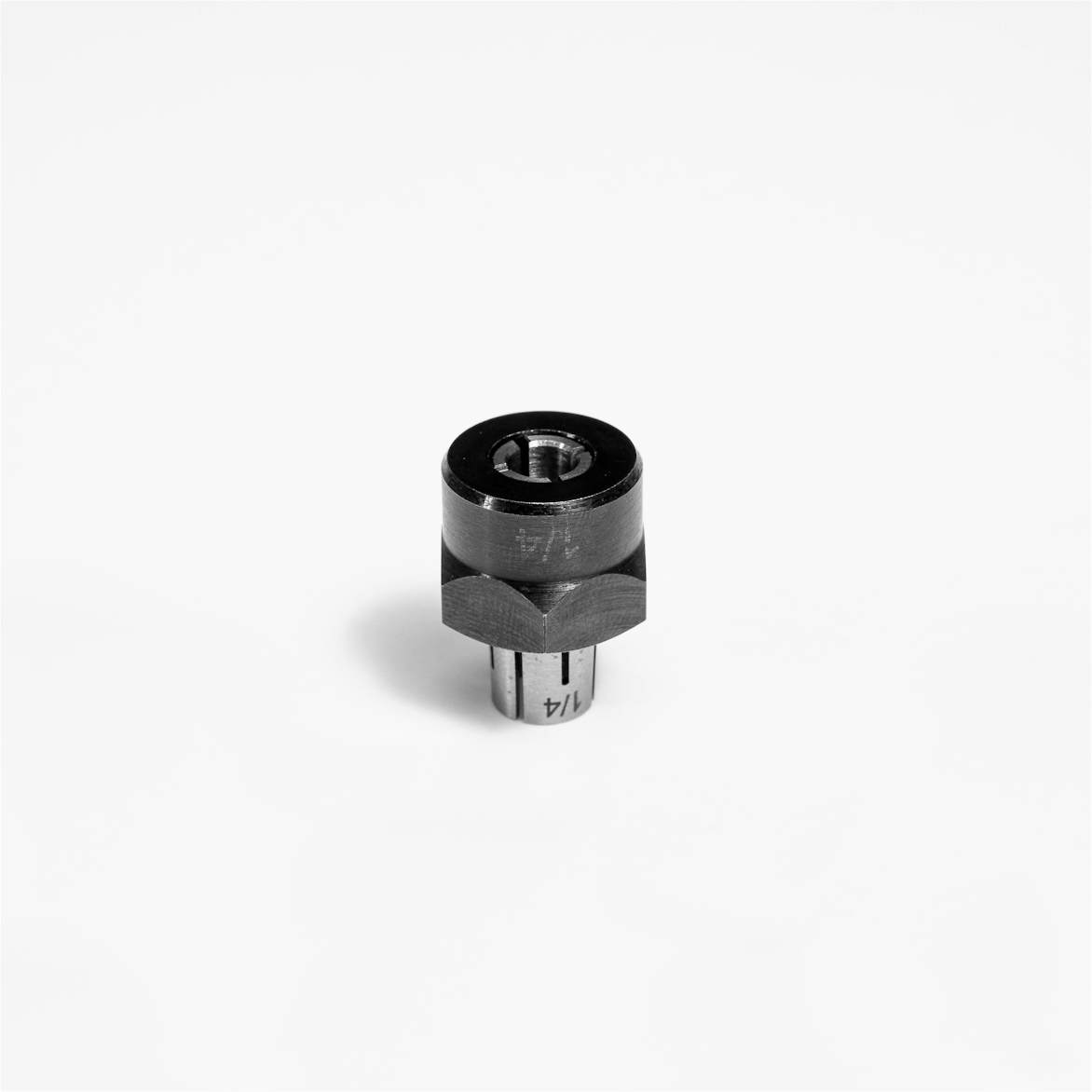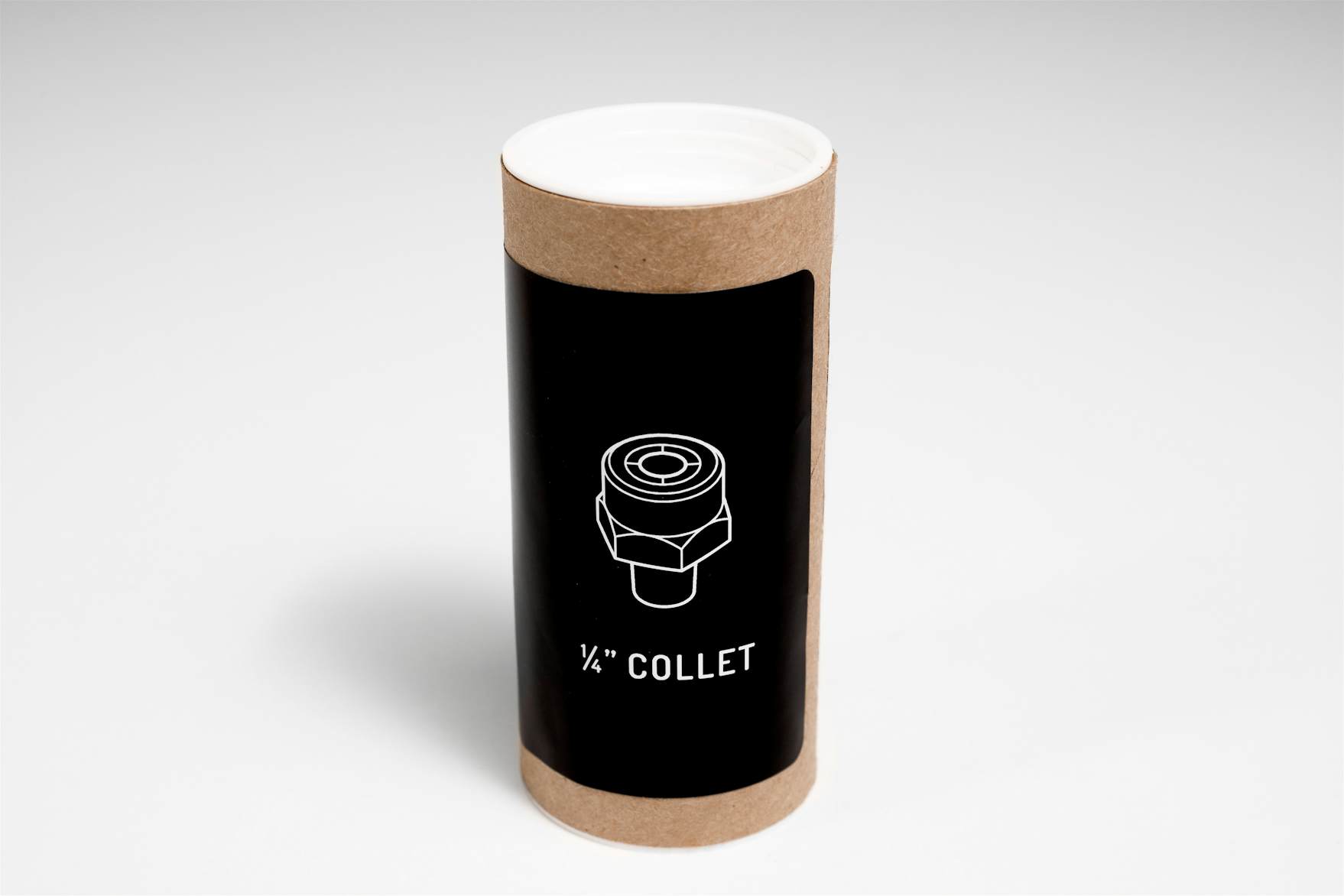 1/4" Collet With Nut (6.35 mm)
Compatible with Shaper SM1 Spindle
Accepts all bits with 1/4" shanks (6.35 mm)
Product ships in 2-5 days
Shipping cost and delivery options are calculate in the checkout. Delivery time and cost vary base on your location.
1/4" Collet With Nut (6.35 mm) - SC1-2500
Product Overview
Use this as a replacement collet for the 1/4" collet that ships with your Origin, or keep it on hand to make bit changes faster and more efficient when going back and forth between bits without needing to chuck and unchuck each time. This resilient, high quality collet uses four feet for maximum clamping strength and durability.
Accepts cutters with 1/4" (6.35 mm) shanks

Compatible with Origin's SM1 spindle

Made from High Quality Steel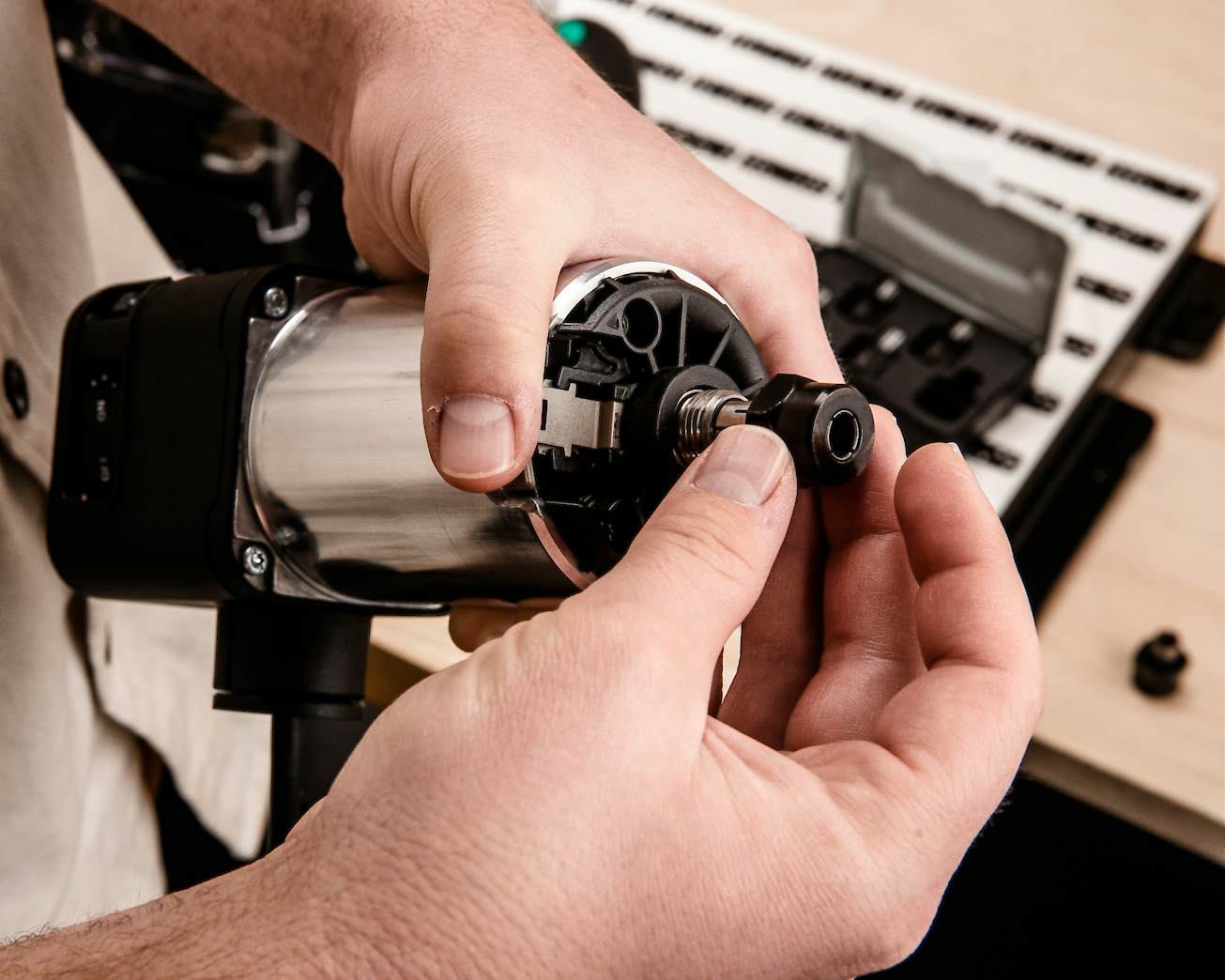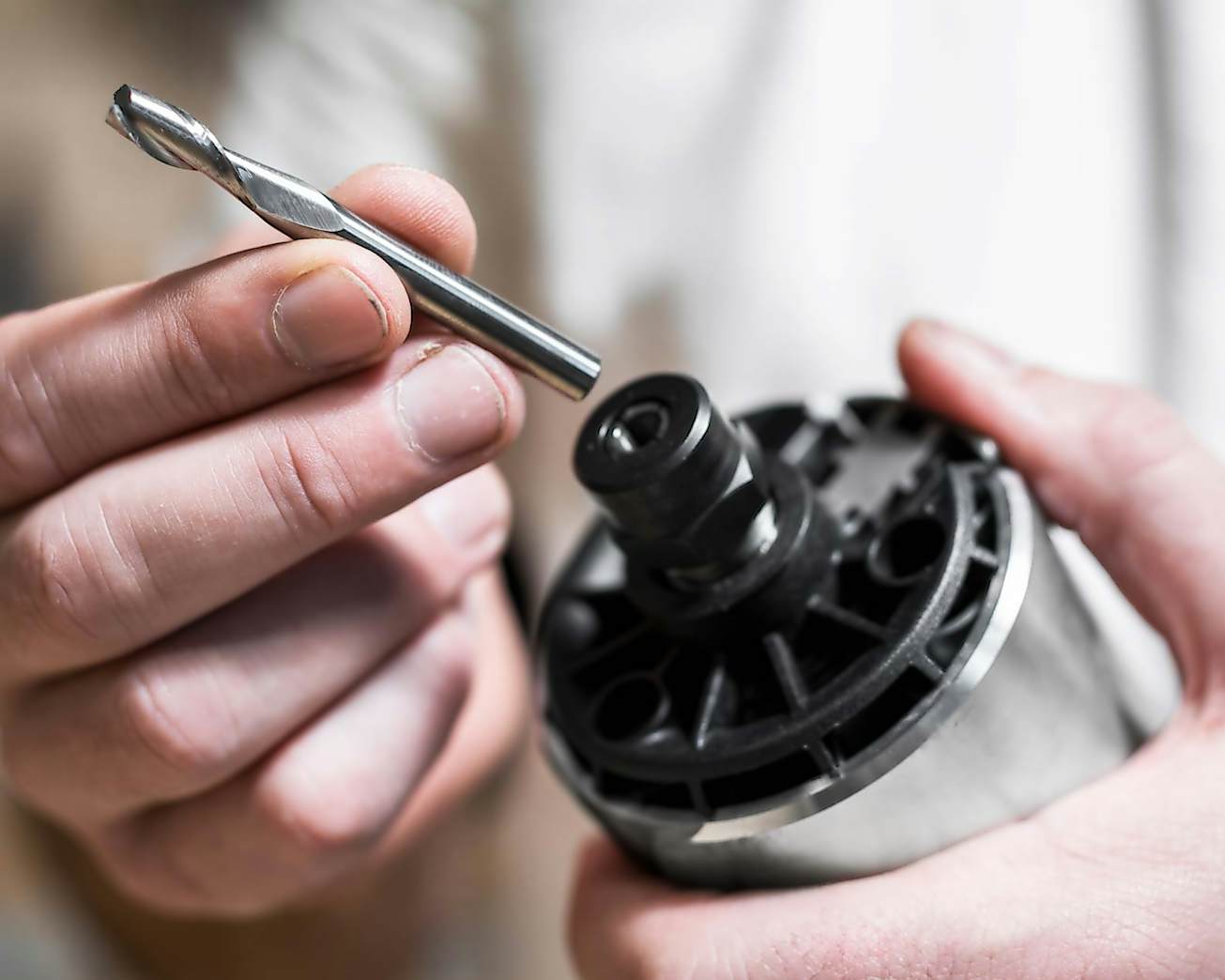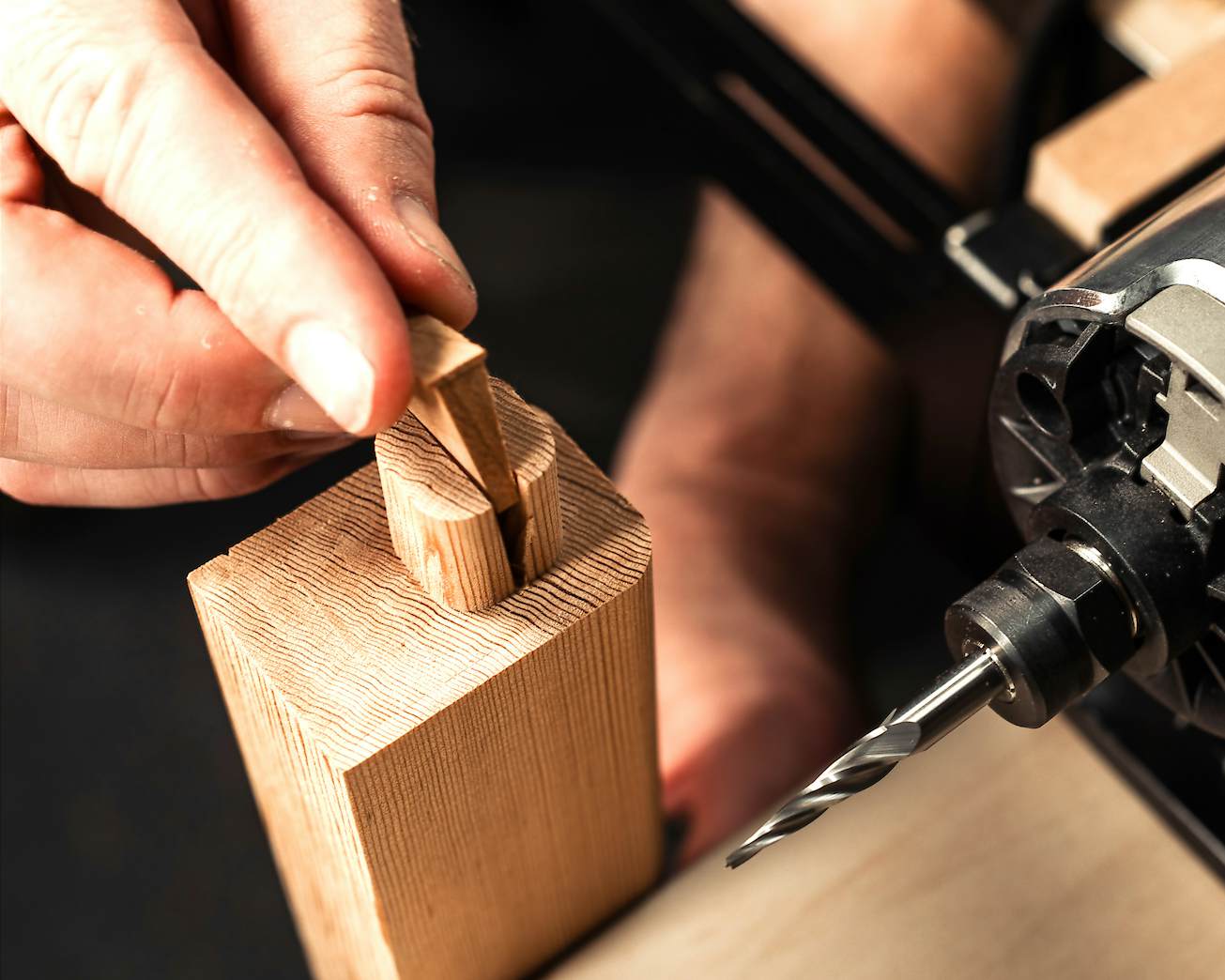 ---
Will I need special tools to install the 1/4" (6.35 mm) Collet on Origin's SM1 spindle?
No, you can use the tool change accessories that are supplied with Origin to install this collet.
Where can I buy speciality router bits with 1/4" (6.35 mm) shanks?
1/4" (6.35 mm) shank router bits are widely available. Either in the Shaper store or other cutter suppliers, so you'll have no issue finding bits.
How can I maintain my collet?
Material build-up inside a collet reduces the clamping effectiveness of the collet. This can result in a misaligned cutter, introducing "runout" in your cuts. Be sure to regularly inspect and clean the collet.
Can I use a reduction sleeve or other collet adapter?
We don't suggest using collet adapters to accommodate off-size cutters with Origin. This 1/4" (6.35 mm) collet is specifically designed for use with Origin's SM-1 spindle.