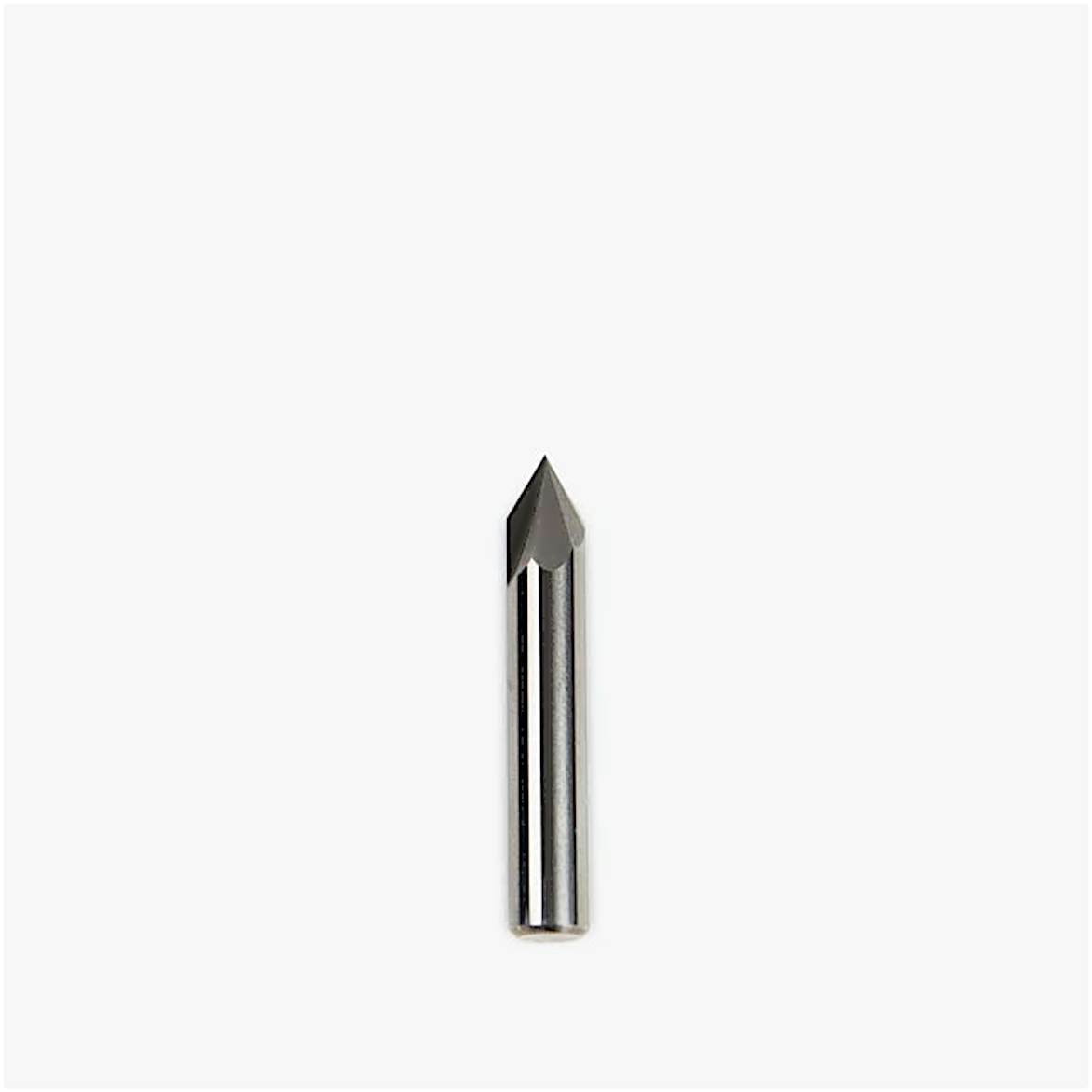 Engraving Router Bit
Ideal for engraving a wide variety of materials
60° cutting angle for shallow v-cuts
¼" shank fits Origin's stock collet
Product ships in 2-5 days
Shipping cost and delivery options are calculate in the checkout. Delivery time and cost vary base on your location.
Engraving Router Bit - SE1-2500-V60E
Product Overview
The engraving router bit has a 60° cutting angle for shallow v-cuts. It's perfect for engraving a variety of materials including any wood type, plastic, and selected non-ferrous metals. The ¼" shank diameter is compatible with the ¼" collet supplied with Origin. Solid carbide composition keeps your edge sharp even after hours of use.
Overall Length: 1.5"

Shank Diameter: 0.25"

Cutting Angle: 60°

Cutter Length: 0.25"

Geometry: V-Bit, Engraving

Material: Solid Carbide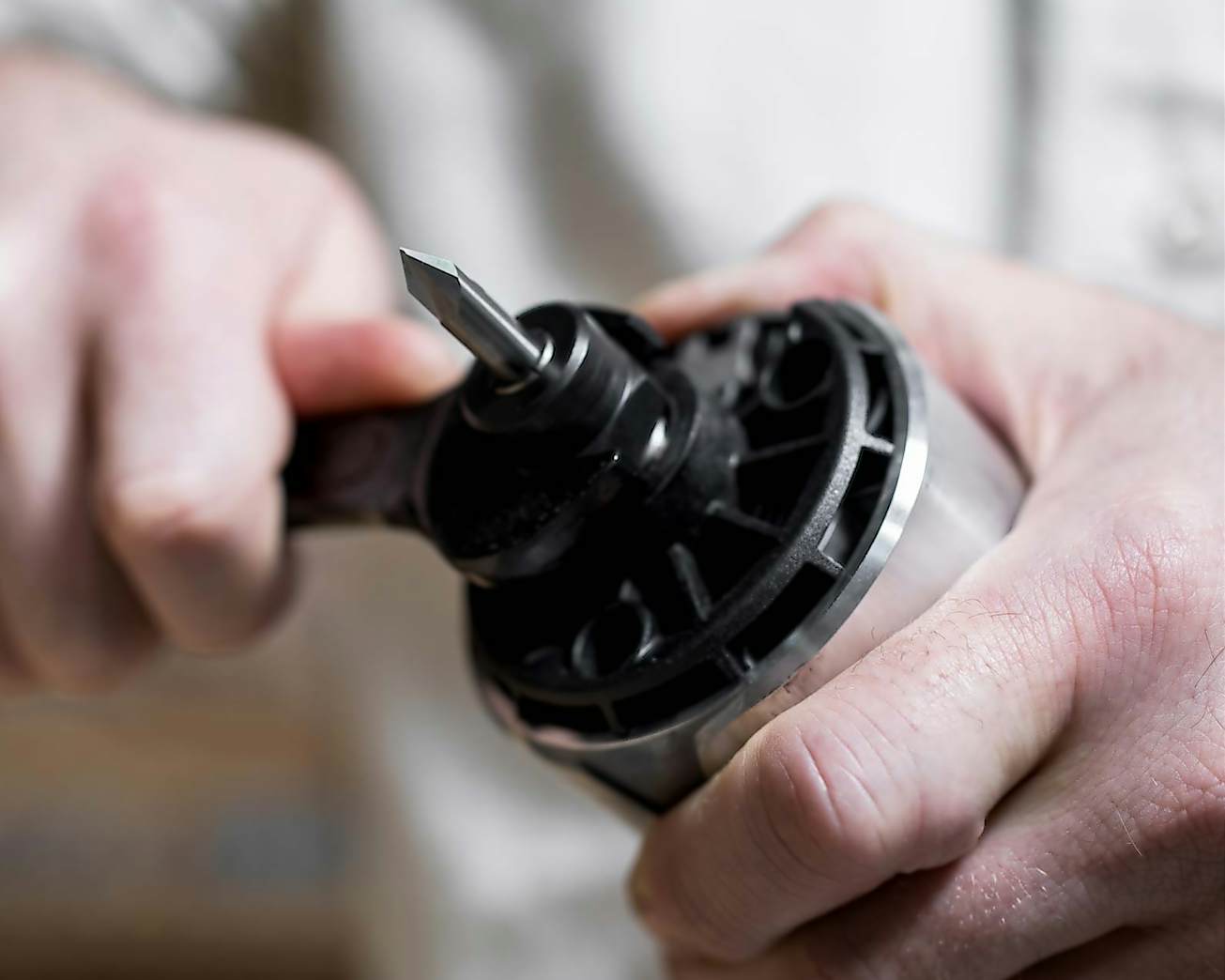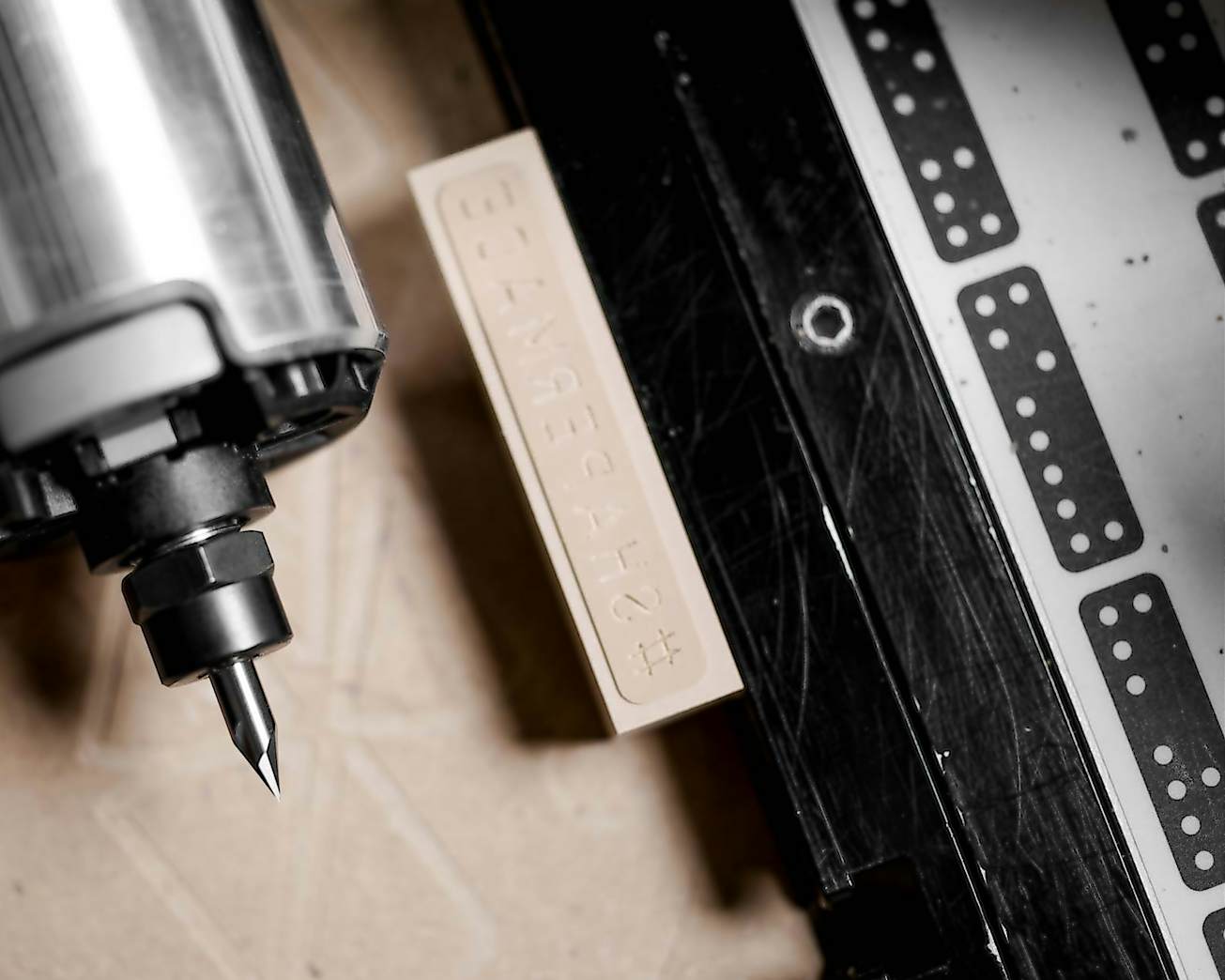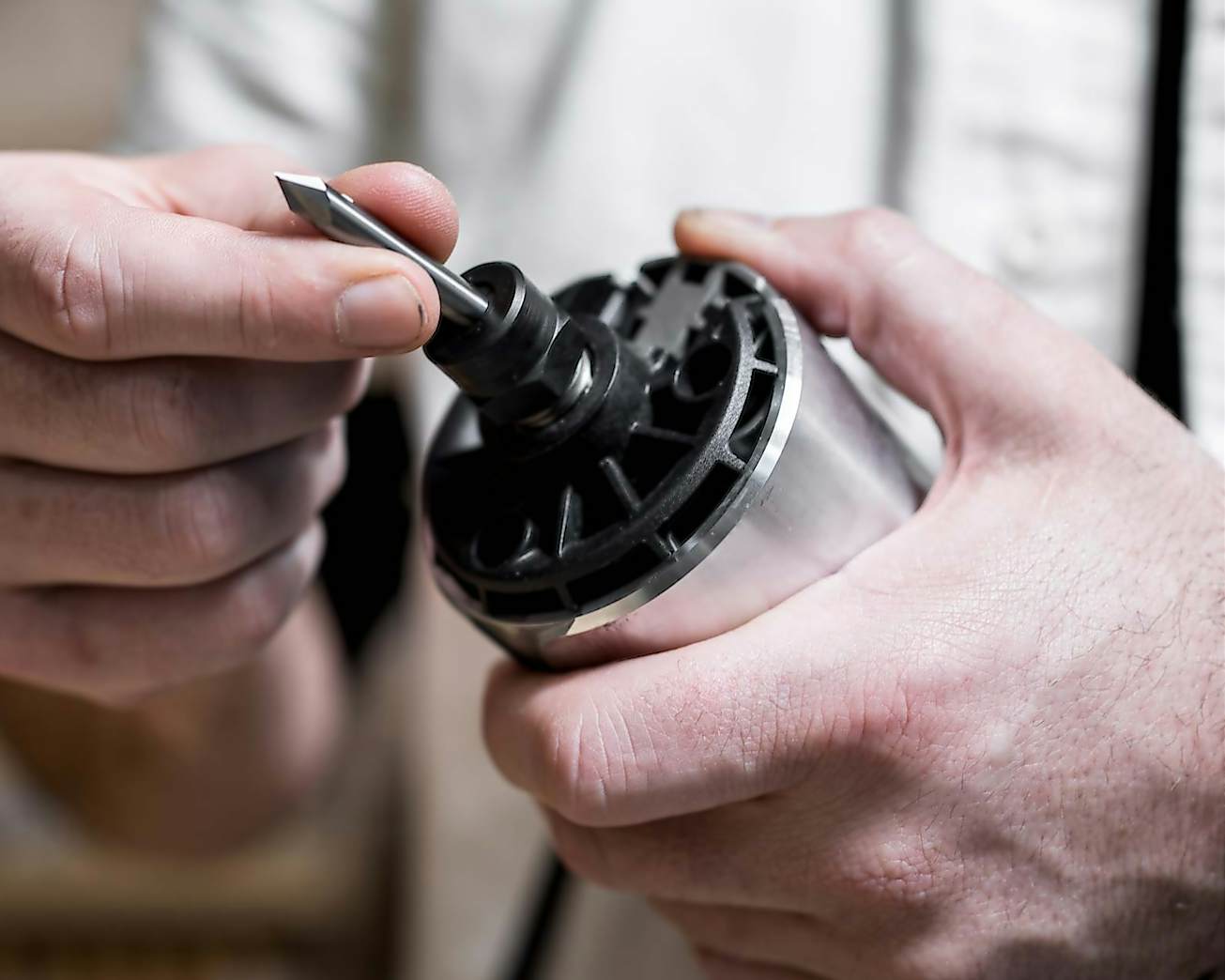 ---
Is this router bit compatible with Origin?
Yes, this bit will fit the ¼" collet that is supplied with Origin.
How deep can I cut in one pass?
Engraving bits are designed to cut at very shallow depths (~0.02"). Although you can make multiple passes with a V-cut bit, bear in mind that your cut will widen as you cut deeper due to the cutter's geometry.
What is the best spindle speed, feed rate, and plunge rate for this router bit?
This depends on the material you are cutting. We always recommend that you cut with Auto Mode when engraving. You can find more information on recommended settings for Origin based on material types in this article: material recommendations.
Will this bit leave tear-out on my material surface?
The engraving bit will leave a very smooth surface finish which will be free of tear-out.
How can I maintain my cutters?
Resin, sap, and adhesives will build up on your cutter edge over time. This generates more friction on your cutter and accelerates edge degradation. Keep your cutters clean with a small brass brush, citrus cleaner and a rag.