Back to the Shop with Paul Robben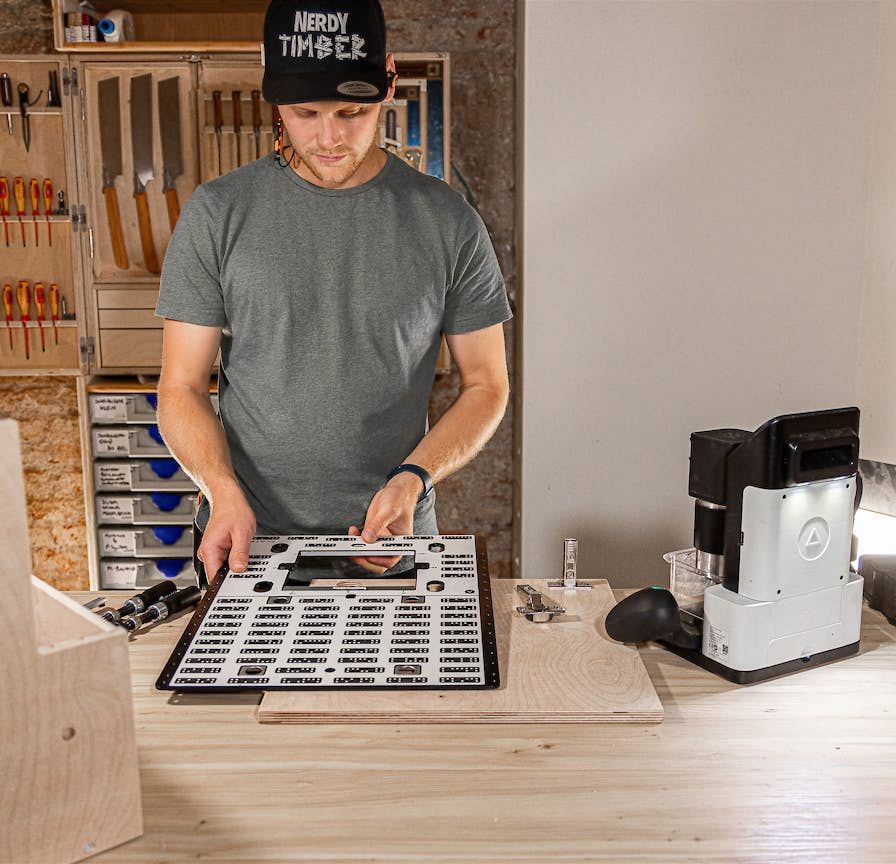 On a mission to bring young people closer to his craft, Paul began rebuilding well-known objects from films and series in 2014.
Today, the master carpenter and future vocational school teacher primarily builds furniture and documents the planning and creation process on YouTube and Instagram.
---
Virtually every project is preceded by digital planning.
Individual projects. One workflow.
None of my projects is the same as the previous one. For me, this means that I always have to be flexible when it comes to installing different hardware, for example. Now I can replace the countless space-consuming templates that I built before, with Plate and Origin's digital workspaces.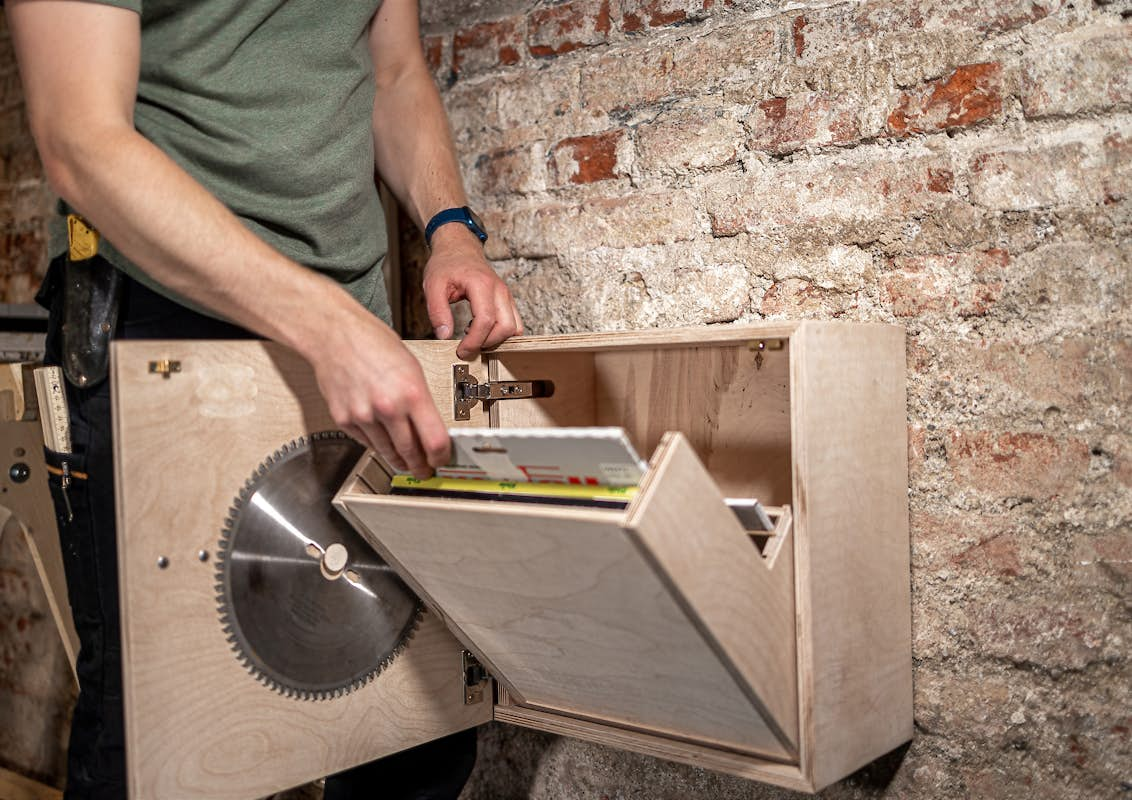 The first project I used Plate for was a flat wall cabinet for my saw blades. I cut the holes for the pot hinges and handle quickly and easily with Origin + Plate.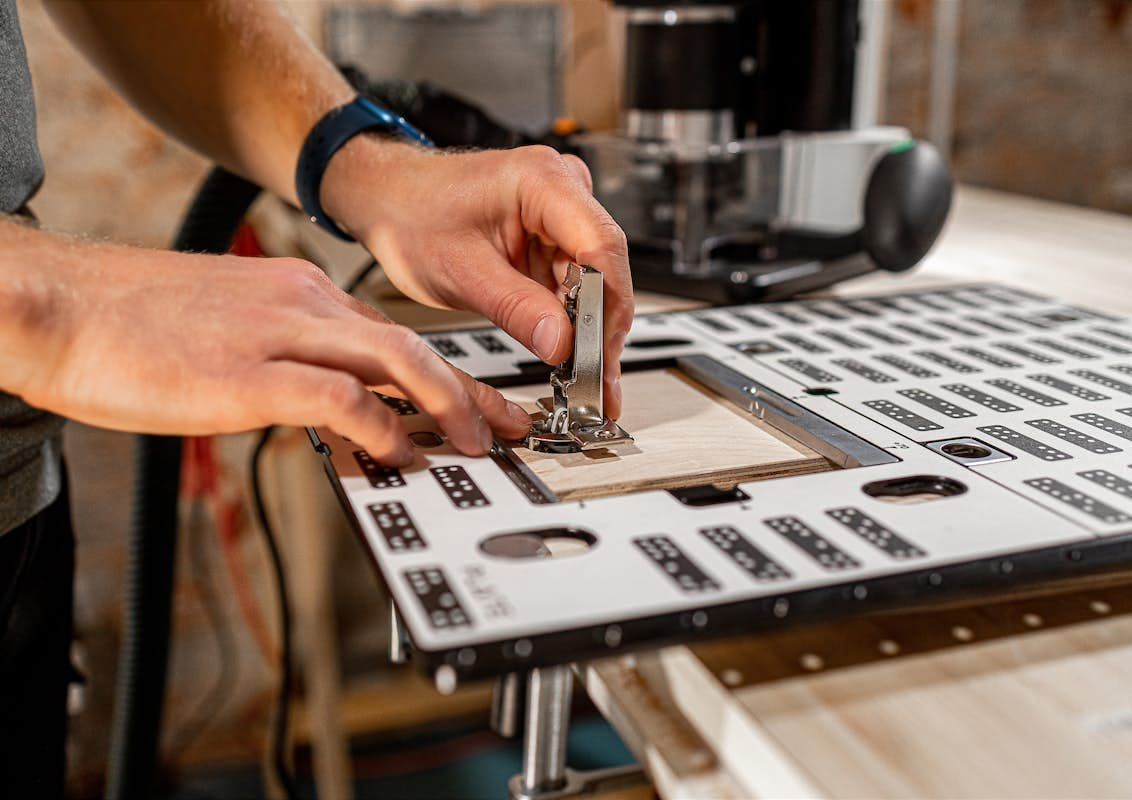 The "Sync To Origin" button was fantastic. With Plate and the Hardware Catalog, I no longer have to worry about setting up new Grids all the time.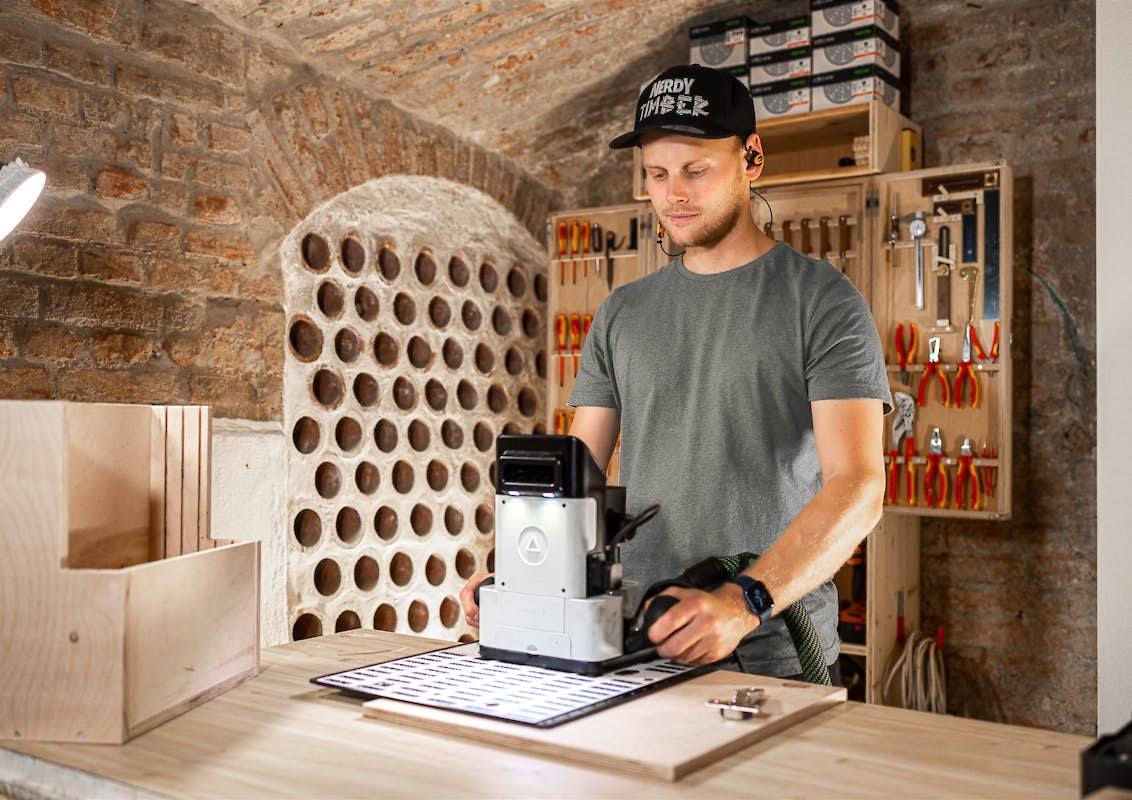 Autodesk Fusion 360 is my choice when it comes to designing my parts in three-dimensional space. I use the Shaper plugin to export them to Origin for cutting.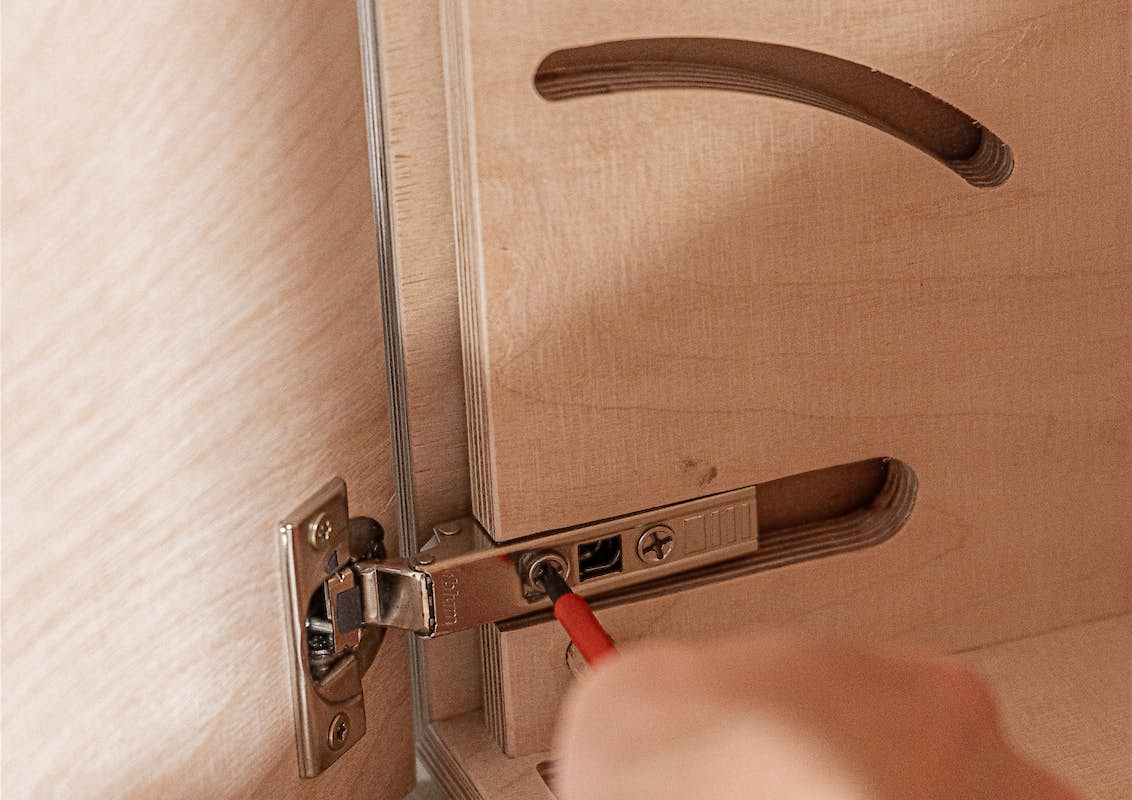 For two-dimensional parts or individual elements that I add to a workpiece, I turn to Shaper Studio. I use it on both on my iPad and my phone.