Back to the Shop with Mike Coffey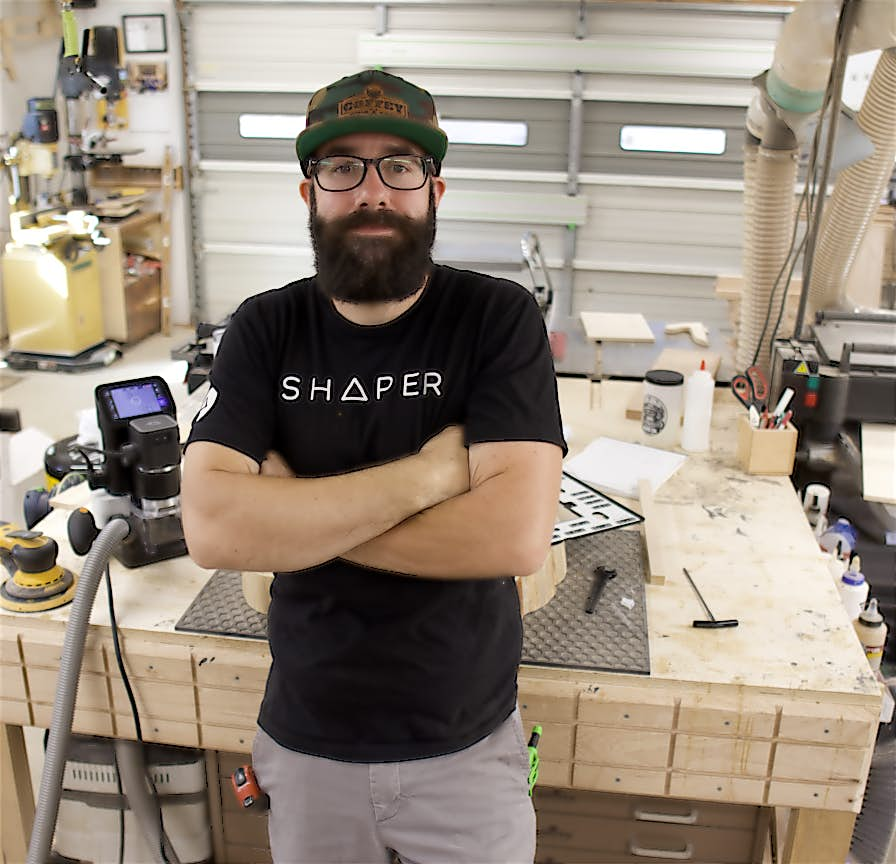 Mike Coffey is the owner of Coffey Custom Builds, a custom furniture design and fabrication shop based in El Dorado, CA.
Coffey Custom Builds began as a hobby and has since grown into a thriving business designing and producing furniture, small-batch production runs, and more.
---
Building things and challenging myself with new techniques fulfills me at my core.
Workflow Efficiencies with Plate
At first, Plate had a very specific role in my shop. We use it to add bow ties to our live edge pieces at a speed and accuracy we haven't been able to attain before. But in the few weeks we've been able to use Plate, it's become clear that it is going to be used for much more.

I'm already designing a jig that will attach to Plate for us to install hardware for a mini production run as well as a jig to make mortising doors a breeze. I am very excited to see what we are able to come up with!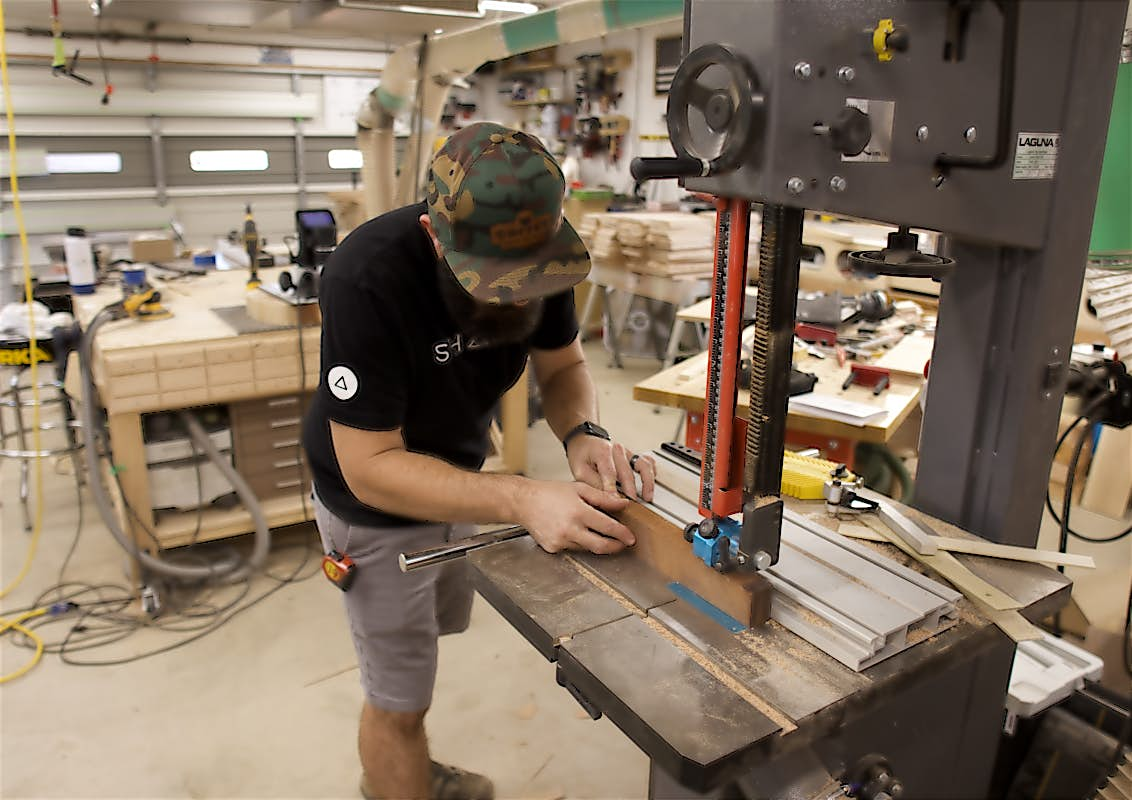 Coffey Custom Builds uses reclaimed and salvaged lumber for many of its custom projects and bespoke builds. Besides the environmental benefits and cost-savings that this provides, Mike loves the character that salvaged lumber brings to his work.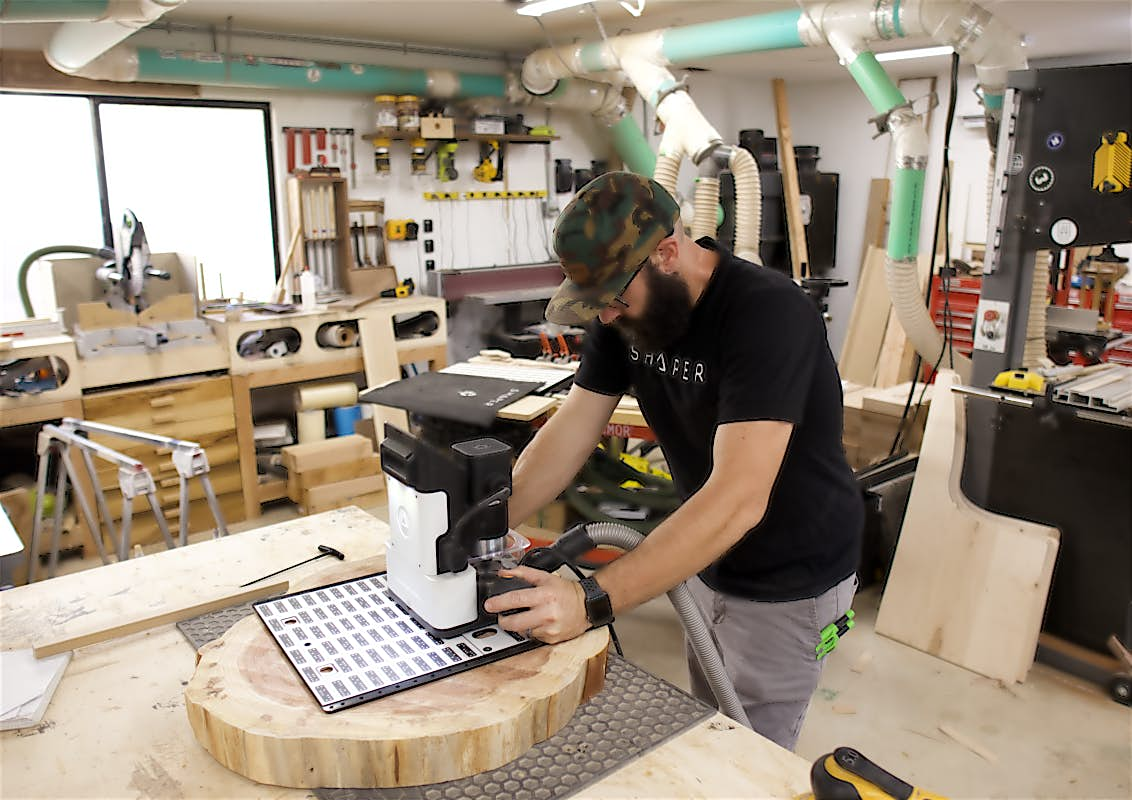 I love the simplicity of combining the Hardware Catalog with Plate. Coupled with Plate, Origin is a hardware installing power house. After your initial grid setup on Plate, all you need to do is line up with your mark, start cutting your mortises or pockets for your hardware, and you're ready to rock.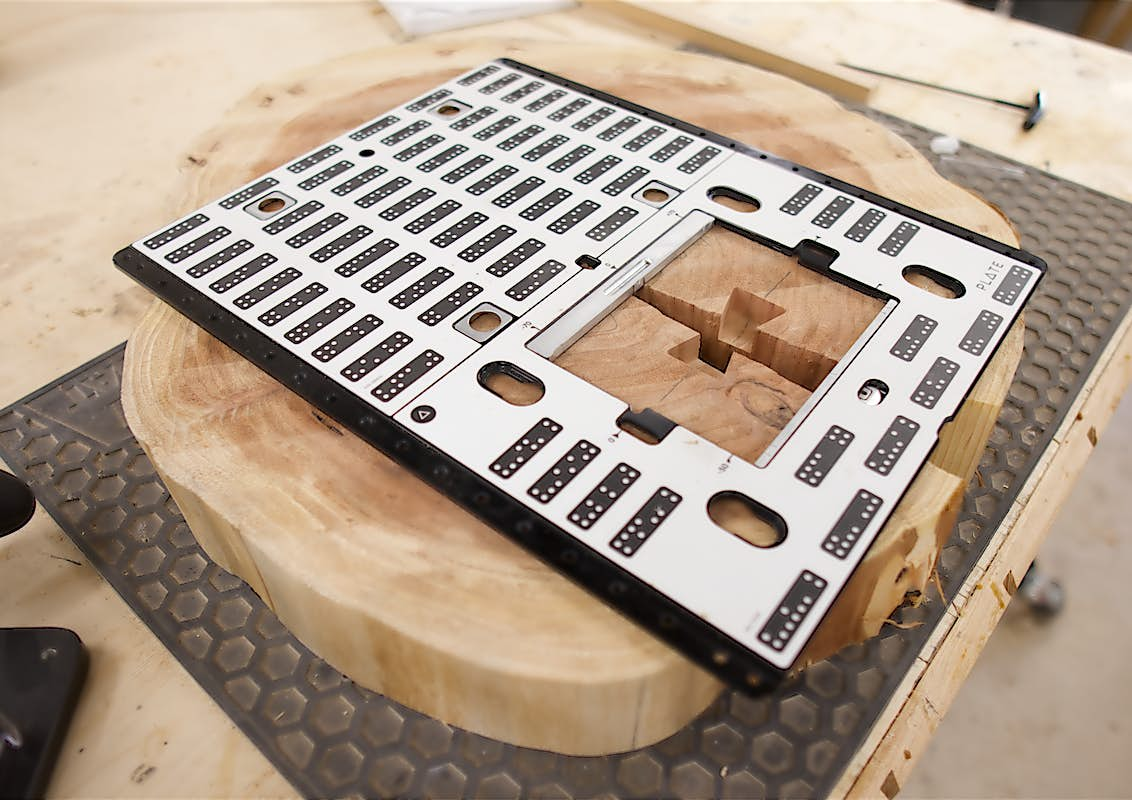 Digital tools play a significant role in my shop. On top of Origin, we have a full-sized CNC and a large bed laser. Personally, I prefer traditional woodworking, but with the undeniable value that digital tools provide, it's almost impossible to be competitive and not have them in the shop.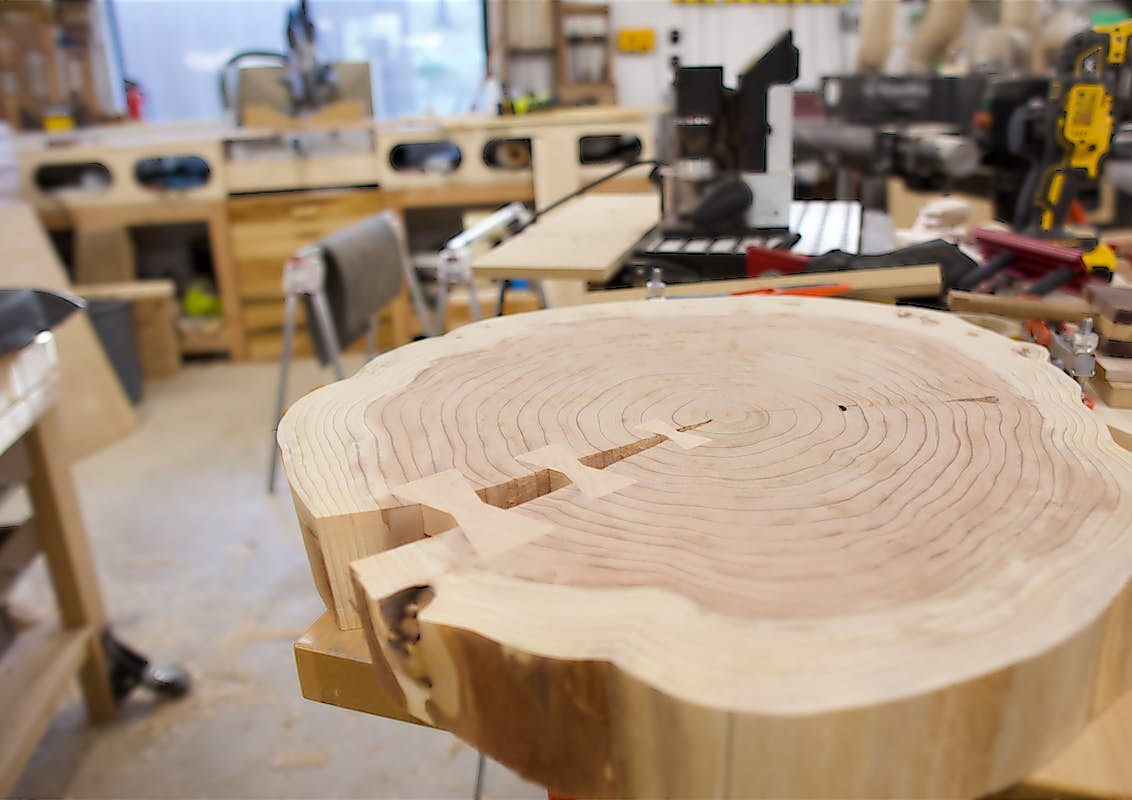 So far, we've used Plate for installing bow ties pretty exclusively. I also used it to cut a handful of keyholes on some signs that I made for a customer. I'm very excited to see what we are able to come up with!