Back to the Shop with Erik Curtis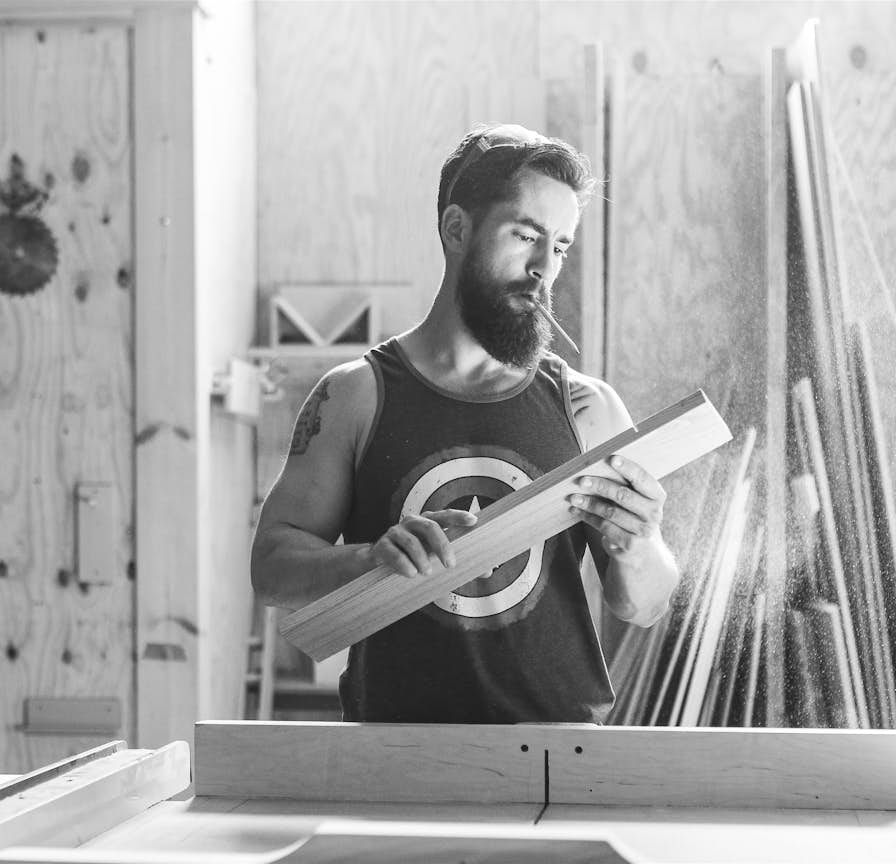 Erik Curtis is a professional furniture maker and sculptor. He creates functional sculpture, sculptural furniture and other unique objects that blur the boundaries between furniture and art.
---
I love the thrill of exploring an idea and bringing it fully to life.
Using Plate on Large Panels
Unique, textured inlay in large panels–whether they be cabinet backs or wall sculptures–is not uncommon in my work. Being able to do so quickly and with precision using Plate is invaluable.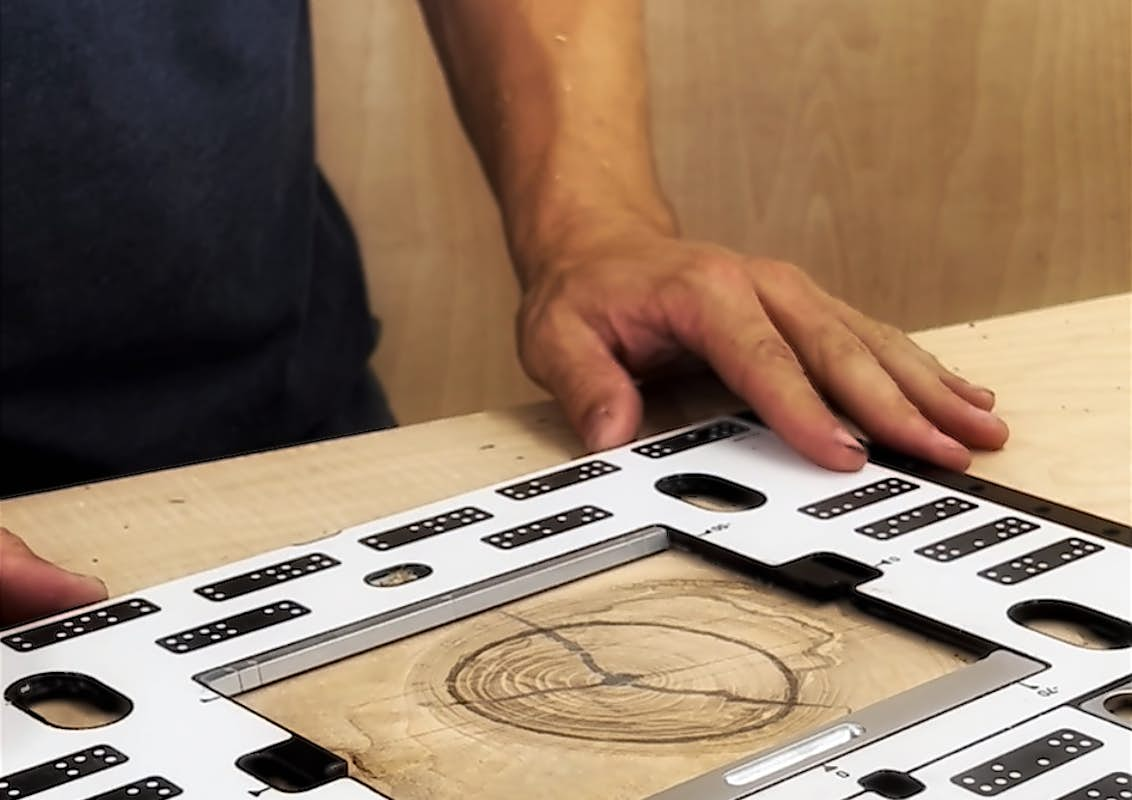 I recently did some intarsia inlays in a large headboard. The inlays would have taken me half a day in the past. With Plate, the entire operation took me maybe an hour!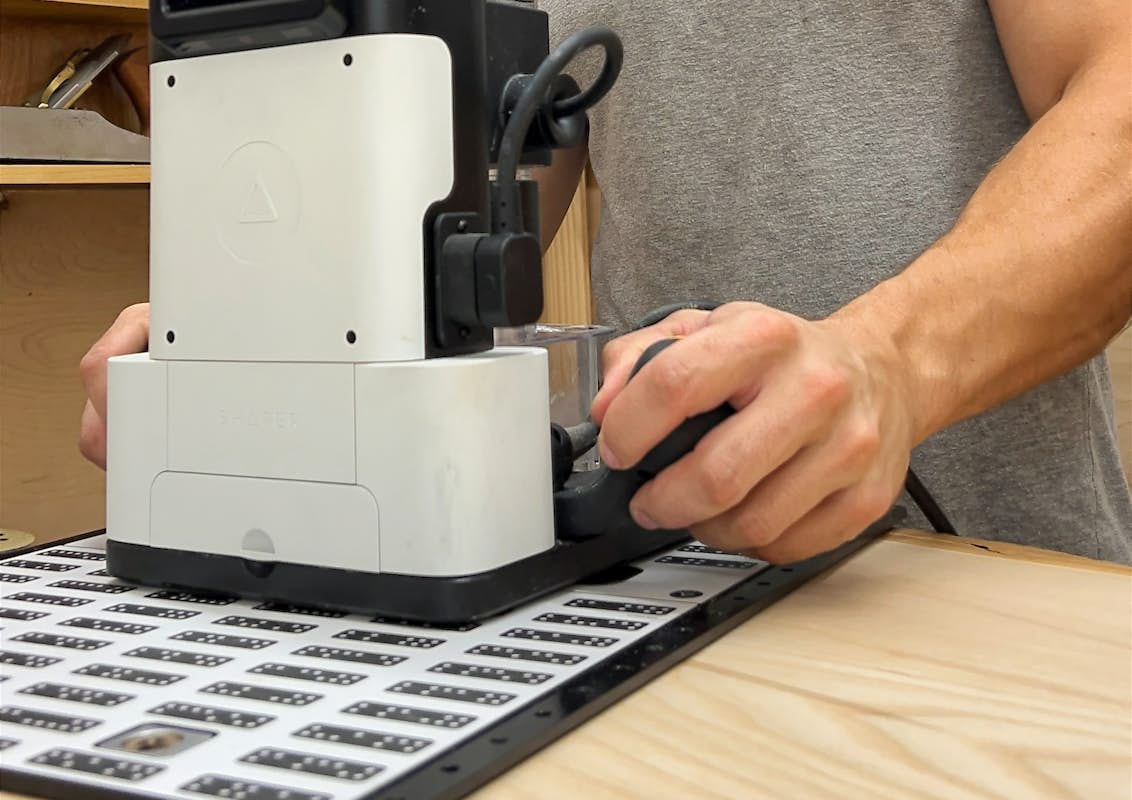 Plate has already fit right into my workflow! Gone are the days of meticulously cutting in a curved inlay pattern with gouges and knives!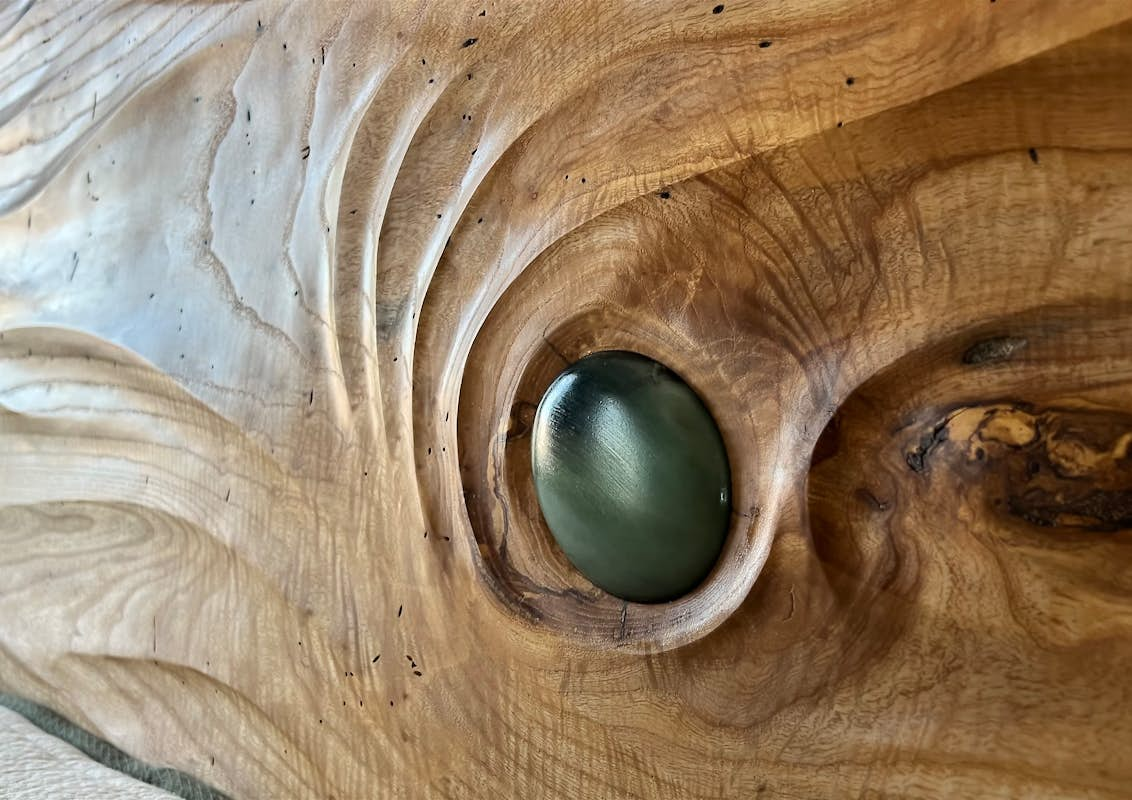 The amount of time saved setting hinges with the Hardware Catalog! It's incredible. And now to be able to set hardware in large objects like entry doors with Plate… it's going to be a game changer for me.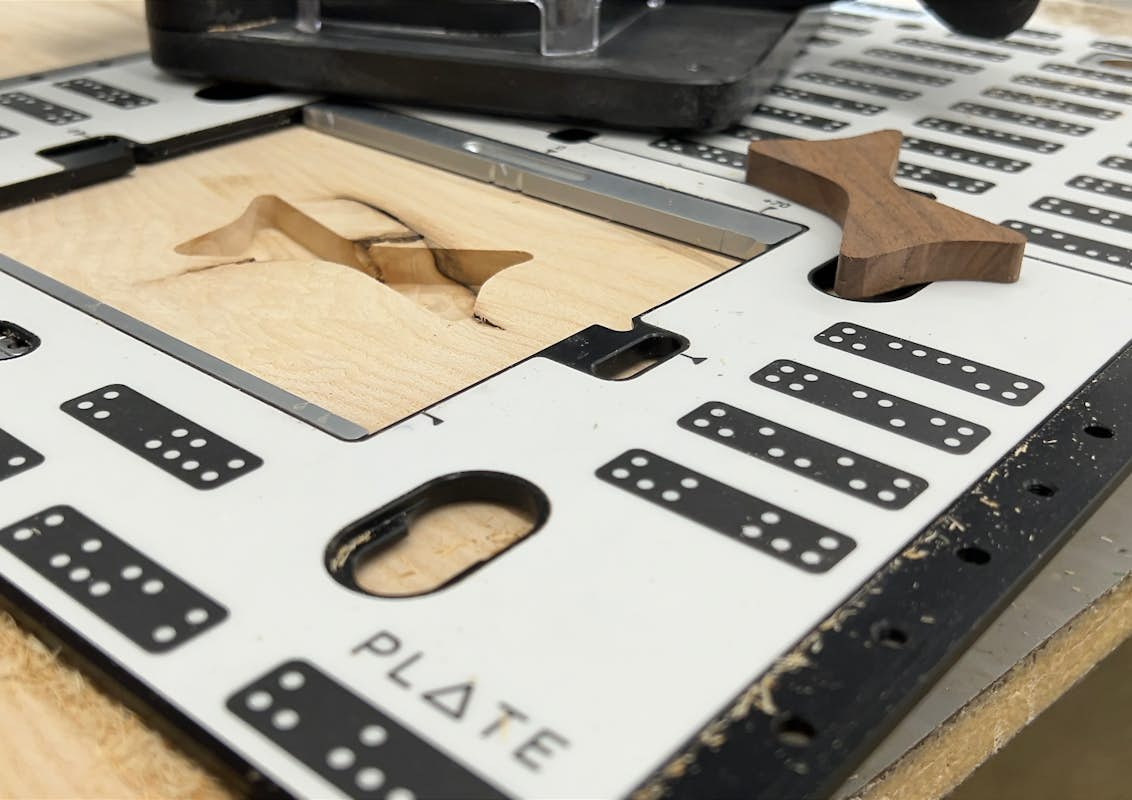 My advice for other woodworkers? Keep your mind open and keep building on your skills. Yes, hand tools are still important even in the digital fabrication age. Hand tools and computers are not fundamentally at odds; they are, in my belief, complementary.