Back to the Shop with Andrea Stokholm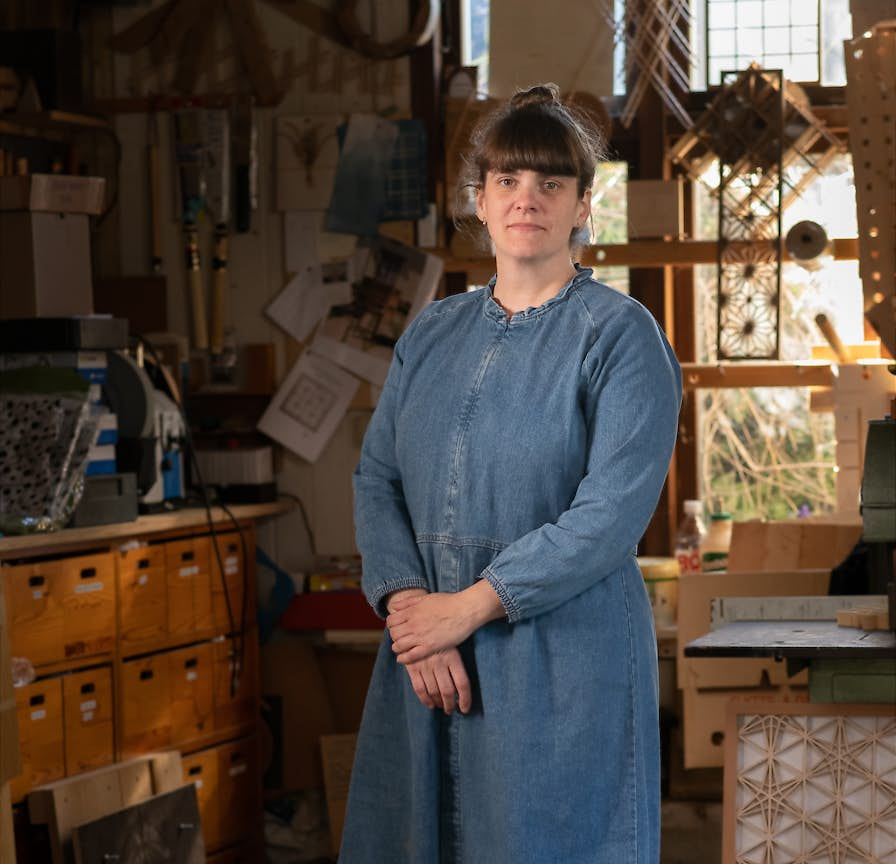 Andrea is a carpenter from Copenhagen. Under her brand Ashi, she and her partner create a wide variety of projects: from custom furniture to interior design. Their close collaboration from planning to the finished project allow her to challenge herself creatively with each new project.
---
Ashi's driving force is their belief in craftsmanship, functionality and great design.
Combining Traditional and Digital Tools
We have a small workshop and no space for big CNC machines. So Origin, which doesn't require a lot of space, along with hand tools and classic woodworking tools, is a perfect combination for me.

I love that it's so simple and fast. All you have to do is clamp Plate onto the workpiece and then you are ready to start cutting without any further preparation.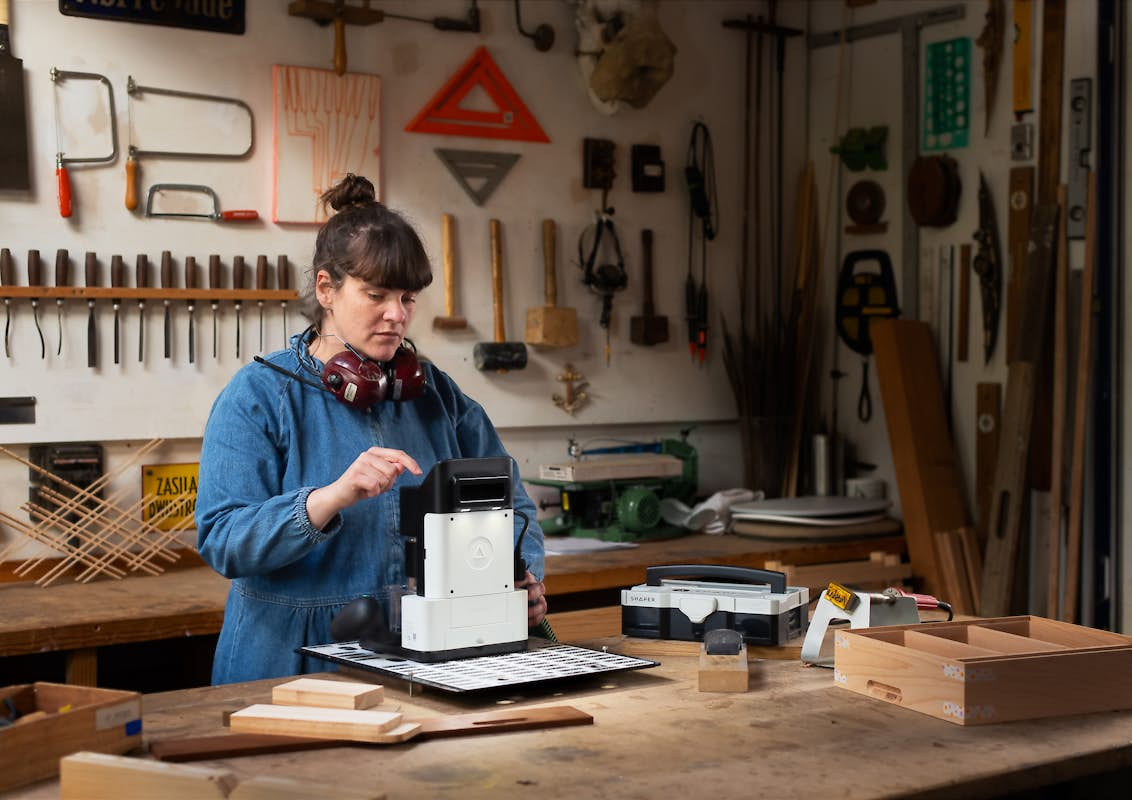 I've also used it to engrave our logo into a small brass plate to add the finishing touch to our furniture. All I needed for fixturing was a piece of scrap wood which I attached the brass.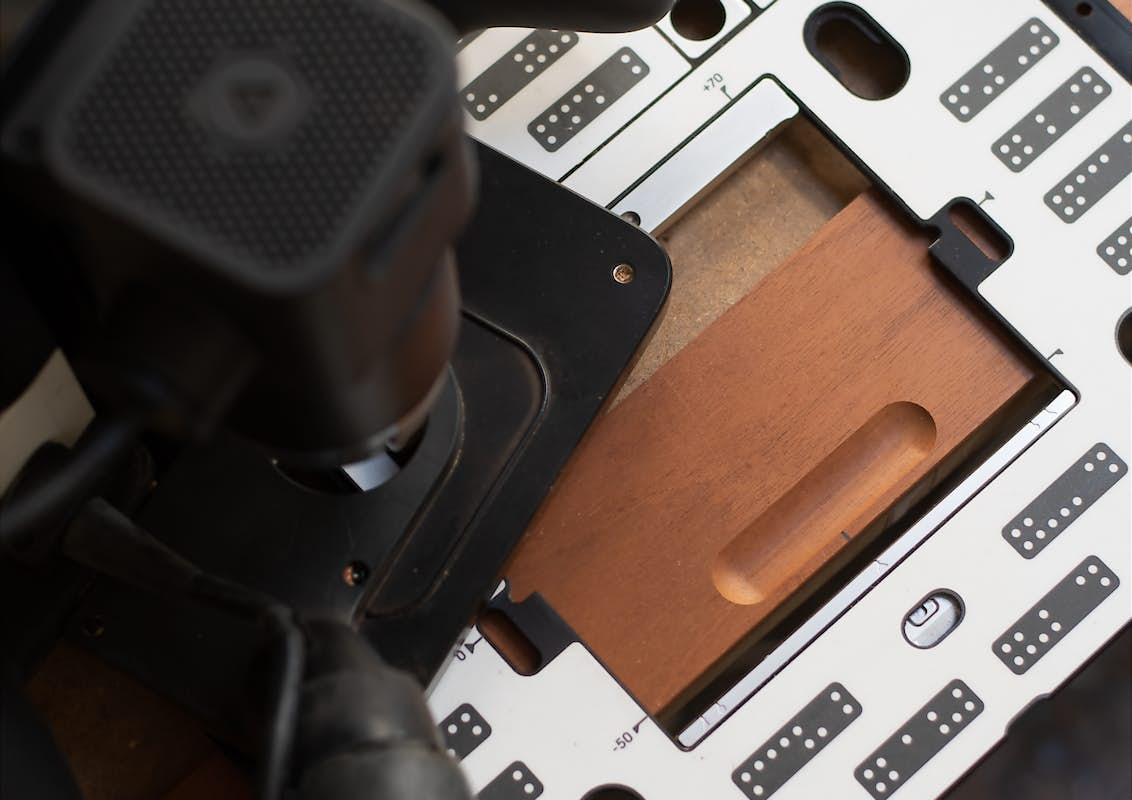 I use Plate to make inlays and other localized tasks working directly on the worksurface.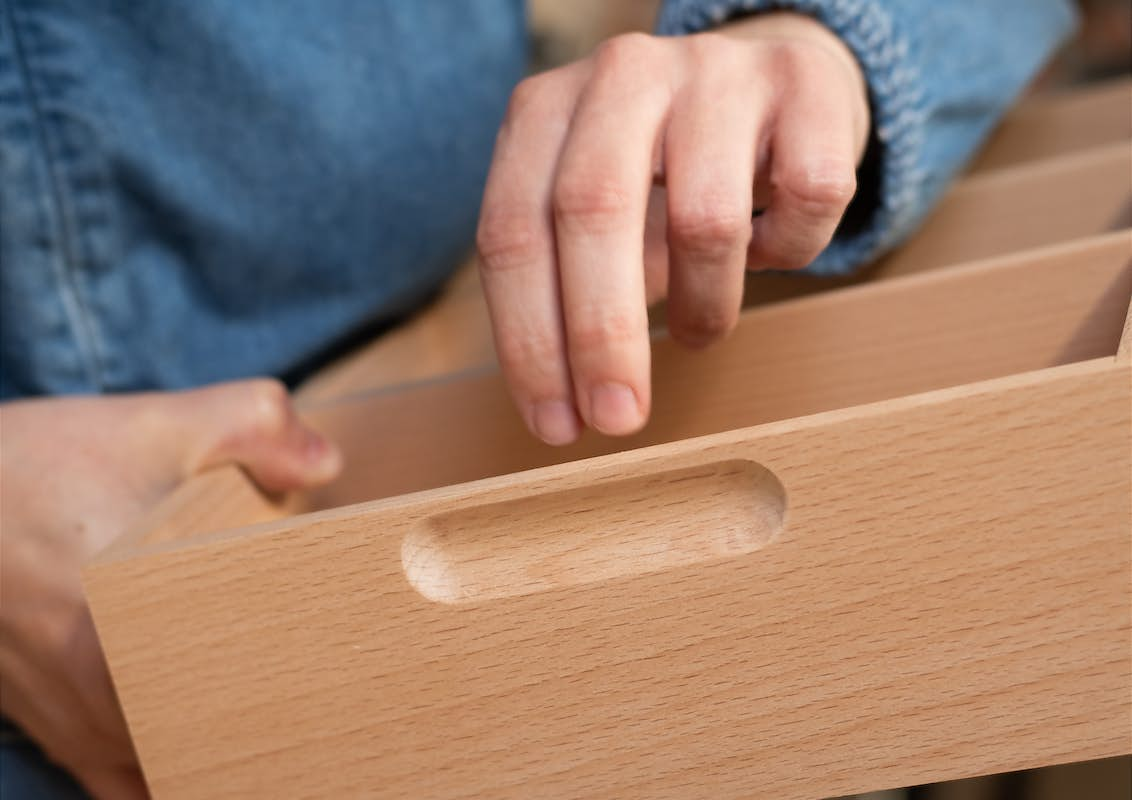 Plate not only makes my work easier. It's also a great way to save time, ShaperTape and template material.
"
You shouldn't be afraid to make mistakes. Mistakes suck—but the more you make, the better you become at your craft!